The Perfect Paleo Birthday Cake
The Perfect Paleo Birthday Cake
July 2017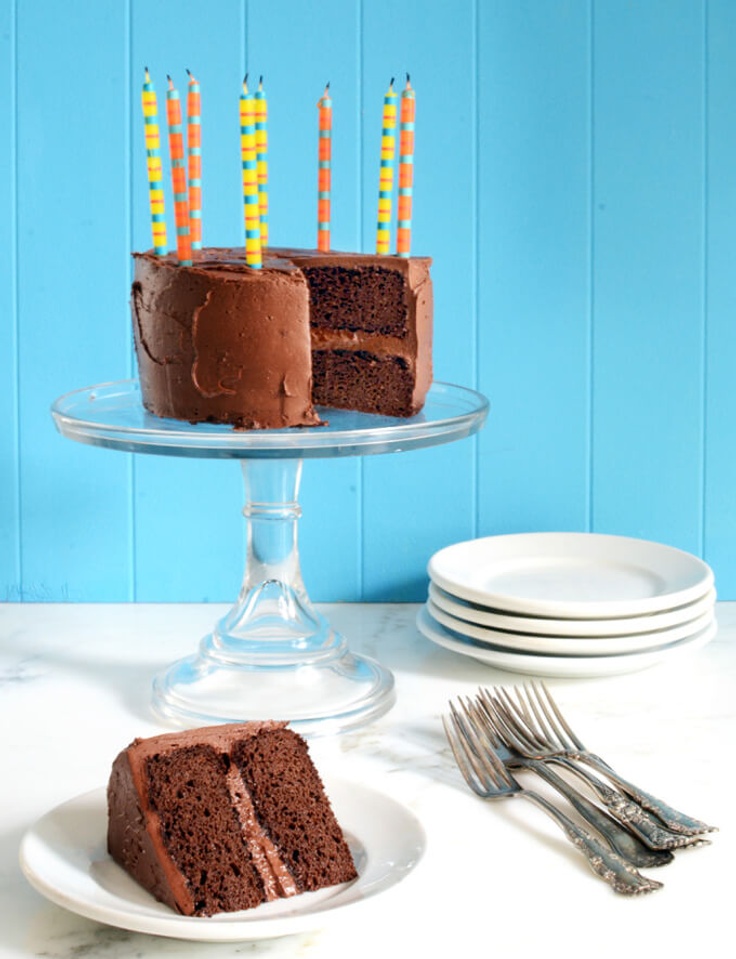 Make this birthday not only one of your happiest, but also one of your healthiest. Check out this delicious Paleo Birthday Cake from Elana's Pantry. Read the article below:
"If you're looking for a quick and easy gluten-free birthday cake recipe look no further. This nut-free Paleo Birthday Cake was devoured by the boys and their friends, and I thought it was amazing too. Who can resist chocolate cake smothered in rich, creamy chocolate frosting? I can't!
Both of my boys are well into high school now so I am absolutely cherishing each and every birthday that we celebrate before they are off to college! Between the two of them, I can count the number of high school birthday celebrations that remain, on one hand. Goodness, how time flies.
Even though the boys are super independent now and I have more time on my hands, I still have a commitment to creating simple recipes with as little fuss as possible. This homemade birthday cake recipe has only 7 ingredients, and the batter is thrown together in a food processor in a couple of minutes. This cake recipe is easier to make than one from a mix."
Serves: 10
Ingredients
½ teaspoon celtic sea salt
Instructions:
Pulse together the dry ingredients in a food processor
Pulse in the wet ingredients
Grease two 6-inch springform pans with coconut oil
Pour batter into prepared cake pans
Bake at 350℉ for 25-30 minutes
Cool and frost with a double batch of paleo chocolate frosting
Serve and enjoy!
Do you have any cool paleo dessert recipes? Tell us about them in the comments below!