Free 7-Day Home Trial
Only Pay for What You Keep
1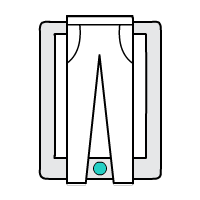 Take Our Fun Quiz!
Tell us about her favorite styles, colors, patterns, & kids' fashion looks she loves.
2
Your Stylist Gets to Work!
We'll pik three fashionable head-to-toe mix-&-match outfits personalized just for your girl.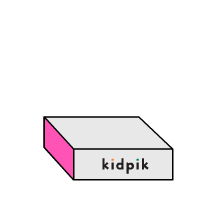 3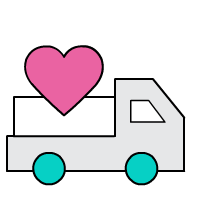 Unbox the Excitement!
She'll get her fashion box (delivered free to your door) full of cute clothes she can try on at home.

No Styling Fee

100% Risk Free

Free Delivery & Returns

Cancel At Any Time

No Styling Fee

100% Risk Free

Free Delivery & Returns
What's in a pik?
7 pieces of versatile high-quality clothing, shoes & accessories, coordinated & styled just for your girl.
(avg price $13.50 each)
A free gift with purchase.
Pre-paid return envelope.
Free Shipping, Returns & Exchanges!
Pricing FAQs
Her style - your budget
How much does an average kidpik cost?
Inside each kidpik box, you'll find 7 high-quality fashion items, including clothing, shoes and a cute accessory. The average cost per piece is $13.50 or $95 per box (if you apply our keep-all 30% discount). We'll only charge you for the items you choose to keep. There is no styling fee and shipping and returns are free.
When will I get charged?
We'll only charge you after you decide what you'd like to keep. Once your pik arrives, you have up to 7 days to decide which items to keep or send back. You can complete the easy checkout process any time within 7 days - simply log into your account to checkout. Find out more here.
Will I be charged if I return everything in my kidpik?
No, not at all. We don't charge anything as long as you return the items in the prepaid envelope enclosed and drop it in any USPS mailbox within 7 days.
Kids' fashion: stylish, convenient, and fun
Is there a girl in your life who loves fashionable clothes and getting dressed up? Does she dream of being the most sparkly girl in the room? Then you'll love kidpik… we're the #1 source for top quality fashion (in a box). We've created a fun, new way to shop for your girl that's super convenient and affordable.
The smarter way to give clothing as a gift!
Need to find a gift? Buying outfits for girls is a great idea - they're always up for some new fashion, and clothing is a super practical gift. But picking something up from the mall is risky… what if she doesn't love it? What if it's the wrong size?
With kidpik, you can treat her to kids' fashion that fits her personality and her size every time. Everybody wins!
Why a monthly fashion box?
Seasons change, kids grow, trends shift, and clothes wear out (especially when you LOVE them). Ordering a clothing subscription box means you always stay ahead of these changes and keep up with your girl's favorite trends. Plus, with outfits delivered right to your doorstep, there's no need to spend your time at the mall, trying to figure out how to match your top to your accessories (and everything in between). We'll pick out pieces we know your girl will absolutely love — and show how her how to create a few different outfit options!
Flexible fashion: clothes the way you want
You don't have to do a monthly box if you don't want to. kidpik offers three flexible options, and you can pause, skip, or cancel at any time. Choose between:
1 pik every month

1 pik every 2 months

1 pik every 3 months
This means you can decide how many outfits your girl needs each season. After your pik is delivered, she'll have 7 days to try everything on and decide what to keep or return (for free!). So you'll only get charged for the items she loves.
Ready to try your first box?
Getting started is SUPER easy and totally free. Click below and we'll walk you (and your girl) through our 3 simple steps.