Outfits
for
Girls
Outfits
for
Girls
How to Put
Together AWESOME
Outfits for Girls
kidpik boxes make a
great gift, reward,
or a just-for-fun treat!
1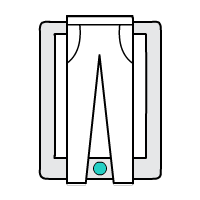 Discover Her Style!
Ask her about her favorite colors, prints, denim fit, and how much sparkle she loves. When you sign up with kidpik, she'll get to take our fun quiz to define her unique look.
2
Get the Fashion Needed to Mix and Match Girls' Outfits!
It's amazing what you can create with a few pieces! Coordinate tops, pants, dresses, shoes and accessories to create different looks for different occasions.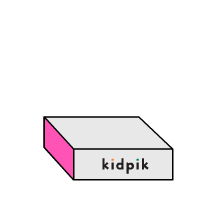 3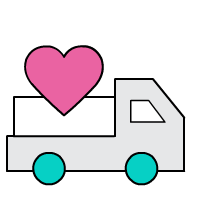 Update Her Wardrobe Every Season!
The best wardrobe is one that grows and changes with you (and the weather). With each kidpik box, you and your girl can pick and choose new items to create even more fun outfits!

Free Delivery & Returns

Risk Free

7 Day In Home Trial

Cancel At Any Time

7 Day In Home Trial

Risk Free

Free Delivery & Returns
All the Essentials:
Cute Outfits for Girls
Tops and JacketsPerfect for mixing and matching!
Shorts and PantsFor carefree fun and comfort!
Dresses and SkirtsFor when you want to twirl!
Shoes and AccessoriesNo girls' outfit is complete without them!
Girls' Outfits FAQs
What if my girl dislikes wearing dresses/skirts/pants?
Your girl knows what she wants! With kidpik, she can tell us her preferences before she orders - and we will only send her what she likes. Return anything for free.
Do girls really ❤ getting clothing as a gift?
YES! New fashion is always welcome. Just make sure you know her size and preferences first; otherwise, consider a kidpik gift card, instead, so she can start from scratch.
Can you really do comfort and style?
For sure. If comfort is important to your girl, our stylists will pick outfits and pieces that look good enough for school, but are comfy enough for everyday.
Outfits for Girls: How to Create Her Look
Choosing a cute, trendy, and fashionable outfit can do wonders for your girl's confidence, especially when she is making the decision. That's what kids' fashion is all about for the team at kidpik! We've talked to our top stylists to find out how they put together looks and find cute clothes for girls — and it all comes down to 3 simple steps.
1
Discover her style!
It's simpler than you think. Really, it's all about getting to know who she is and what she loves, and then translating that uniqueness into fashion. Girls' outfits don't have to be boring… sometimes you just need to think outside-of-the-box (see what we did there?).
So, ask her these questions:
What are your favorite personality traits about yourself? What are your favorite things to do? Who are your favorite characters in books and movies? What are your favorite colors and prints?
If you want to make it super easy, you can figure out her style with our fun quiz! It's free - and the first part of the process when you sign up for our clothing subscription box. Girls LOVE answering the questions and translating their personality into style!
2
Build on the basics!
A great foundation of basics is essential. But building on those pieces is where the fun really begins! As an example, a favorite dress can be worn alone, or layered under a sweater or over leggings for a completely different, cool-weather look. And don't forget the accessories!
To build out the perfect wardrobe, it's also smart to think about the season, her usual activities, the types of activities she does, and how often you do the laundry. If she's super girly and loves to wear dresses all the time, for example, she might want to have several options for dresses, and options for layering on top.
Start with the basics and then add trendy, fun new pieces every month or season to give your girl tons of options (and hundreds of different looks) as she mixes and matches!
3
Get curated girls' outfits in our monthly or seasonal box!
The best way to create your girl's look is with kidpik. You'll get 3 head-to-toe, fully styled mix & match coordinated outfits from 7 items in each clothing subscription box. Your girl will love getting her own personalized kidpik box! We start with her style and preferences - and she only needs to keep the items that are 100% her.
Treat your girl to a box today!
You don't have to visit the mall, figure out how to match a top to a bottom and find a shoe and an accessory to make multiple outfits, or spend hours putting together outfits to treat your special girl. You can help her order a box right away or send her a kidpik gift card (with a special message from you!). kidpik is simple, fun, and exciting... the perfect (and super practical) treat for your girl.