kidpik

Clothing Subscription Boxes

Personalized & Stylized Girls Outfits
Delivered Free to your Door!
Time-Saving, Convenient, & Risk-Free!
(Size 4-16)

Get Styled

Voted 2018 Best Subscription Box for Kids-My Subscription Addiction
10k
Reviews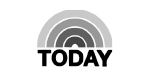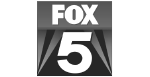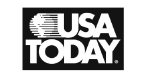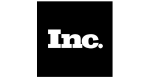 HOW IT WORKS
kidpik is easy as 1,2,3
Get her personalized PIK
Get 3 fashionable mix & match
outfits including fabulous shoes.
Keep the entire box &
save 30%
No Obligation
You'll get a 7 day at-home trial. Check out online (it's easy!). Exchange or return items for Free in the enclosed prepaid envelope.
What's in a Pik?
7 pieces of high-quality clothing, shoes & accessories, styled just for her.
A free gift for your girl to keep.
Pre-paid return envelope. Shipping, returns & exchanges are always free!
Each piece is designed by us. That's how we deliver high-quality coordinated outfits with consistent fit & at great value!
Our styles are unique, exclusive, super-soft & built for comfort & durability.
Pricing FAQs
Are there any upfront costs?
No, the styling & service are free.You can try kidpik's clothing subscription boxes with zero risk!
How much does an item cost?
The average is $13.50 per piece if you apply the 30% keep-all discount.
When will I be charged?
There's no upfront payment. Take up to 7 days to decide and then check out online or return your pieces for Free.
Coordinated Outfits
More Vogue than Princess
We've got the clothing box your girl's been dreaming about! Our stylists curate your 7 items to coordinate together, so you get 3 mix & match outfits that fit your girl's style. We can do princess, but we love girly, trendy, classic, & active - whatever style reflects her personality.
KIDPIK MOM REVIEWS
"The smile that this box put on my daughter's face was priceless! You got her style perfect!"
-Barbara O.
"Just when I thought there was no way kidpik could outdo the first box, her second box arrived! Everything was amazing and so trendy!"
-Jenna B.
"We could not be happier! Everything mixed and matched together so well! Less shopping for mom and one happy girl!"
-Amber H.
"I love watching my daughter open her pik every time. I'm just as excited as she is LOL!"
-Jennifer G.
"We love ours! So many great items for a great price! And no mall parking and crowds"
-Apryl J.
Clothing subscription boxes:

the ultimate mom hack
Why you'll wish you'd signed up for this sooner:
Fun Your girl will love opening their own package full of girls' clothes
It's practical kidpik is the ultimate subscription box for girls full of items she wants and needs
Fashion made easy You don't have to worry about figuring out the current kids' fashion , since each outfit is styled for you
Straight to your door kidpik delivers your order straight to your door, so you don't have to head out to the mall
On your schedule Get your box every 1, 2 or 3 months, depending on whether you choose one of our monthly clothing subscription boxes or something a little less frequent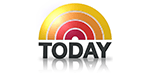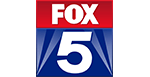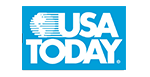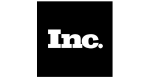 ---
You'll love it. Your girl will love it.
Get started today!
Take Our Fun Style Quiz!