Kidpik is voted #1 Subscription Box and other great news!
Kidpik is voted #1 Subscription Box and other great news!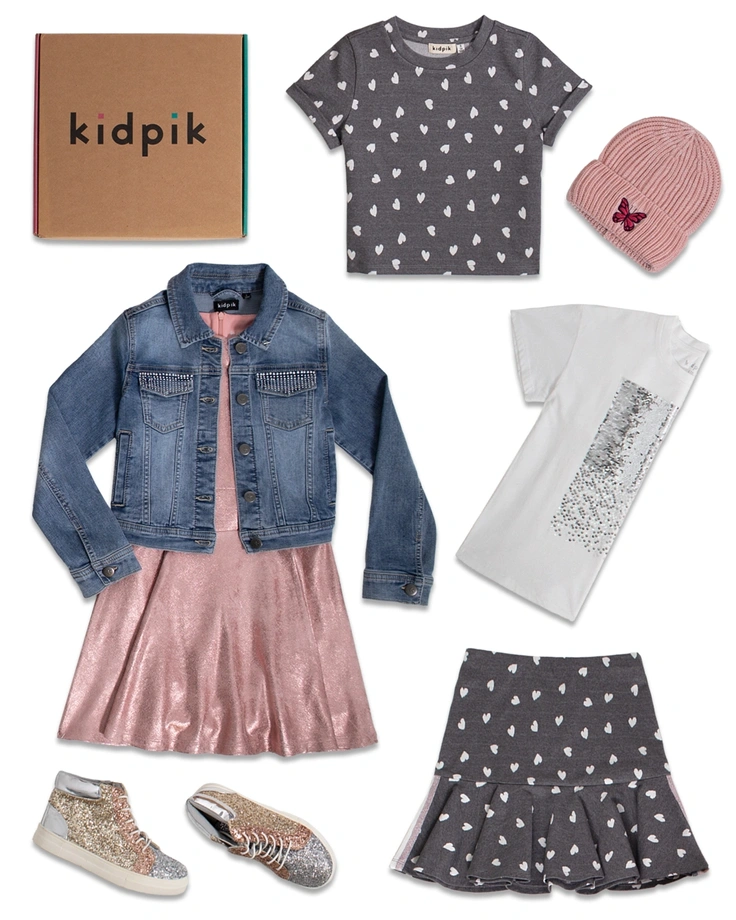 We are so excited to share the love that kidpik has received from our friends at our favorite websites regarding our stylist selected subscription boxes.
It means so much to us to be recognized for stylish outfits for boys and girls that parents love too.
Being able to provide a styling service that makes kids excited to get dressed in the morning and makes those stressful times of the day calmer is gratifying.
Getting recognized for this by our editor and reporter friends is a great feeling that we want to share with you.
My Subscription Addiction Names Kidpik the Best Kids Clothing Subscription Box

This is the third year in a row that kidpik is named the best subscription box by My Subscription Addiction.
This year, Kidpik was at the very top of the list in "The 10 Best Kids Clothing Subscription Boxes in 2023" as part of the site's Readers' Choice Awards.
As the site says "Kid's clothes shopping doesn't have to be hard anymore though. The subscription box world actually makes it incredibly easy and surprisingly painless, dare I say, even enjoyable!"
That's exactly what kidpik is all about.
Verywell Family Puts Kidpik in First Place

Verywell Family is known for independently researching, testing, reviewing, and recommending the best products.
It was a big honor for kidpik to be named #1 in the story "Best Kids Clothing Subscriptions."
According to the team at Verywell Family "KidPik is the best overall subscription box for kids clothing because of its affordability and flexibility. There are no fees for styling, shipping, or returns."
New York Post Says Kidpik Has Great Style

Even if you don't live in New York, you might be skimming through the stories at the New York Post.
Kidpik was named "Best children and teen clothing subscription box." Living in a fashion capital, we expect the reporters to know what they are talking about when they said, "Change their wardrobe as often as they change their tastes with a subscription to kidpik."
The monthly children's subscription box contains three coordinated outfits, which makes dressing the little ones a breeze."
Best for Back to School by New York Family

After a long and often lazy summer, getting ready for back to school can seem a bit overwhelming.
According to the editorial team at New York Family, kidpik is one of the best Back to School boxes for school and beyond.
What did they love so much? "For even quick, no-fuss shopping, you can shop Pre-Styled Boxes, which you can receive with no subscription required of seasonal favorites. You can pay for what you love and send back what you don't with their no hassle-free returns."
Hurrah for Hollywood Reporter

Back to school can also mean back to getting organized, and that means budgets too.
The team at Hollywood Reporter which named kidpik the Best Affordable Kids Clothing Subscription.
"Forget dragging tots and tweens through dressing rooms and get their wardrobe delivered via kidpik, which offers 8- or 12-piece boxes that include up to 8 pieces designed to be mixed and matched. There are no styling fees and you'll save 30 percent off if you decide to keep everything in the box; otherwise, each item comes out to about $15 a piece."
Learn more about the kidpik subscription box here.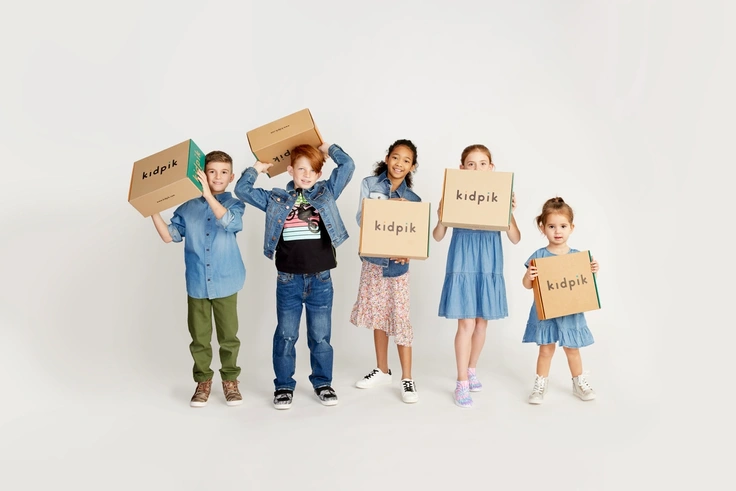 Ready to try Kidpik?
Tell us about what your child loves (and doesn't love!) and our stylists will do the rest. They'll receive customized, surprise fashion delivered on your preferred schedule to unbox and try on at home.
Get Styled
Skip, pause, or cancel anytime.