Kids Sweatshirts, Hoodies and Fashion
Kids Sweatshirts, Hoodies and Fashion
Once the uniform of athletes and gym-goers, sweatshirts and hoodies have evolved into a fashion-forward essential for children and adults. This cozy layer is no longer reserved for gym class, it has become an important wardrobe layer that effortlessly blends with various styles.
From playing at the park to a day at school, hoodies and sweatshirts now come in versions that are casual, incorporate fashion trends, and can even be dressed up for special occasions.
As we look to the cooler seasons, it's the perfect time to explore how this wardrobe hero is being styled and which ones are favorites with the Kidpik style team. What's good to know is that every sweatshirt and hoodie from Kidpik for girls and boys features great styling, high quality materials, on trend colors, and multiple ways to mix-n-match.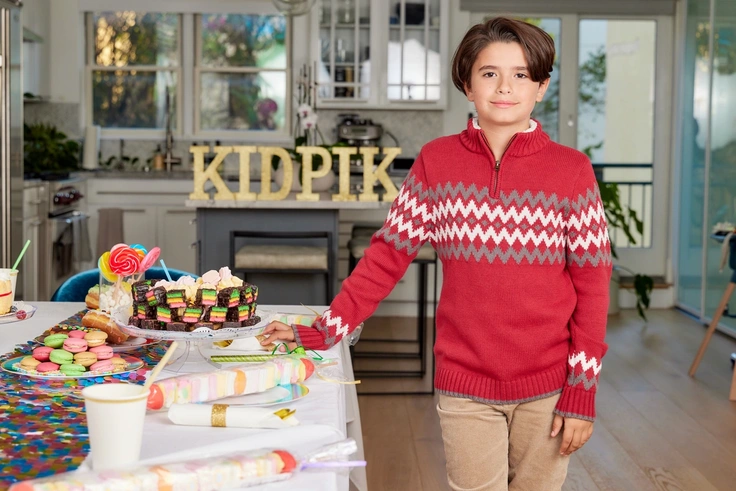 Layering: The Art of Styling Sweatshirts and Hoodies
Layering lets your little one make a statement. Especially when paired with a graphic t-shirt or denim jacket. Kidpik masterfully curates outfit combinations, making it easier than ever for kids to express themselves while staying cozy.
While there are dozens of fashionable sweatshirts and hoodies from Kidpik to choose from, here are a few of our favorites:
Sweatshirts for Boys: Trendy, Timeless, and Versatile
1) NASA Logo Hoodie
Ideal for the young explorer, this NASA logo hoodie is a nod to space enthusiasts and is a trendy piece that elevates the regular hoodie game. Featuring a bold white graphic logo on the front and made with super-soft brushed fleece, this cozy piece is sure to become your child's go-to favorite for both comfort and style.
2) Hoodie with a Fashion Twist
Imagine a hoodie in unexpected fabrics. Kidpik brings these unique elements to make sure your little guy stands out from the crowd, like this ultra-soft Rib Velour Hoodie. The lined hood and front kangaroo pocket offer both function and comfort, while the ribbed cuffs and bottom band add a stylish touch.
3) Best Classic Hoodie
A wardrobe isn't complete without a Classic Zip-Up Hoodie. Perfect for layering or standing alone, this option can be paired with virtually anything. Available in trending colors like golden spice, sun-dried tomato, kidpik navy, medium heather grey, and black. Designed with long sleeves, a full-zip front, and a handy front kangaroo pocket, these hoodies embody quality and durability.
4) Best Hoodie for Dressing Up or Down
Who says hoodies and sweatshirts can't be fancy? This Long Sleeve Jacquard Plaid Hoodie, goes beyond being just a layering piece, effortlessly transitioning your child's look from casual to chic. Pair it with denim for a polished vibe or joggers for laid-back flair.
Sweatshirts for Girls: Cute, Comfortable, and Chic
1) Best Trendy
For the fashion-forward girl, Kidpik offers trendy sweatshirt designs that incorporate popular elements such as puff sleeves, crop cuts, and even sequins for a glam touch. Like with this Long Puff Sleeve WOW Graphic Sweatshirt. Featuring a playful WOW applique at the center front accented with a fun pom-pom, this sweatshirt is anything but ordinary. It's the ideal choice for girls looking to make a stylish statement.
2) Best Animal Print
Animal prints are a fun way to add a splash of character. Leopard spots, zebra stripes, or even a unicorn-themed hoodie make for an adventurous addition to your girl's closet. This irresistibly trendy leopard-sequin sweatshirt. Crafted from a luxe French terry blend, features like a partial zipper at the back and a sequin leopard overlay make it the perfect go-to for a stylish, snuggly look.
3) Best for Layering
When it comes to layering, a slim-fit, simple sweatshirt works best. Whether under a vest, jacket, or even a frilly dress, this piece serves as a versatile base. Spread positivity with our Long Sleeve Good Vibes Graphic Zip-Up Hoodie, that adds just the right amount of shimmer and shine.
4) Best Sparkles
Glitter or metallic accents are perfect for little divas who love to shine. This Sparkle Fleece hoodie turn any day into a dazzling affair. The "Sparkle" graphic on the front chest and metallic contrast rib taping at the sleeves and hem add a trendy touch of glam. Perfect for pairing with her favorite outfit, this hoodie is a stylish addition to any fashion-savvy girl's wardrobe.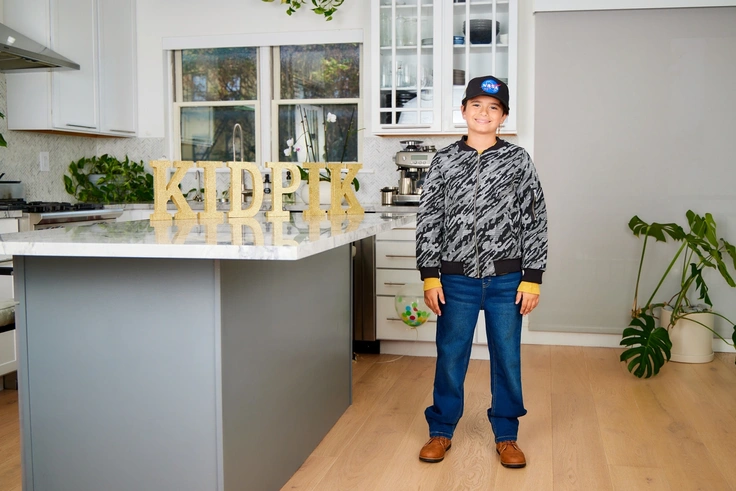 A Deep Dive into the Evolution of Hoodies and Sweatshirts
The history of hoodies and sweatshirts is as intriguing as the designs that grace store shelves today. Tracing back to its origin, the hoodie was birthed in the 1930s for workers in cold New York warehouses. But it wasn't long before athletes adopted it to keep warm and by students for its sheer comfort and ease. As decades passed, this attire, previously a practicality symbol, began transitioning into mainstream fashion. Its role in popular culture, especially in the hip-hop community of the 1970s and in films of the 1980s, solidified its status as not just a garment but a cultural statement.
Why Kids Love Them
Children, inherently playful and active, gravitate towards clothing that allows them the liberty of movement while being snug. Hoodies and sweatshirts fit the bill perfectly. But it's not just the comfort; it's the freedom of expression. With endless designs, colors, and graphics, every child can find a hoodie that resonates with their unique personality. The youth have always been at the forefront of fashion revolutions, and their love for these garments has significantly elevated them to iconic fashion status.
Incorporating Hoodies into Special Events
Consider holiday-themed hoodies or those with sequined designs perfect for birthday bashes. The winter season, especially, offers a plethora of opportunities. Imagine your little one attending a Christmas party in a hoodie with reindeer antlers or ringing in the New Year with a sweatshirt that sparkles as much as the fireworks. Kidpik's innovative designs ensure that there's always a perfect hoodie or sweatshirt for every occasion.
Pairing Tips
A hoodie or sweatshirt is like a blank canvas. It can be paired with jeans for a classic look or with skirts and stockings for something more avant-garde. Accessories, too, can completely transform the outfit. Think scarves, hats, or even layered necklaces for girls. Pairing with cool sneakers and a baseball cap can always go right for boys.
The journey of hoodies and sweatshirts from utilitarian garments to fashion essentials is awe-inspiring. Kidpik, with its vast array of choices, celebrates this evolution while constantly pushing boundaries to merge comfort with style. As we dress our kids in these stylish garments, we're ensuring they're warm and comfortable and giving them a lesson in fashion history. After all, every clothing piece has a story, and with Kidpik, it's always a stylish one!
Ready to try Kidpik?
Tell us about what your child loves (and doesn't love!) and our stylists will do the rest. They'll receive customized, surprise fashion delivered on your preferred schedule to unbox and try on at home.
Get Styled
Skip, pause, or cancel anytime.