Nurturing Young Minds with Melodies: A Comprehensive Guide to Calming Music for Kids
Nurturing Young Minds with Melodies: A Comprehensive Guide to Calming Music for Kids
In a world saturated with stimuli, the gentle embrace of calming music offers refuge to both young and old. The timeless allure of a soothing melody or the rhythmic beats of a soft tune has been known to quell restless spirits and elicit feelings of peace. For the modern parent, navigating the vast landscapes of child-rearing, music, from the classics to Taylor Swift, becomes a treasured tool in their arsenal.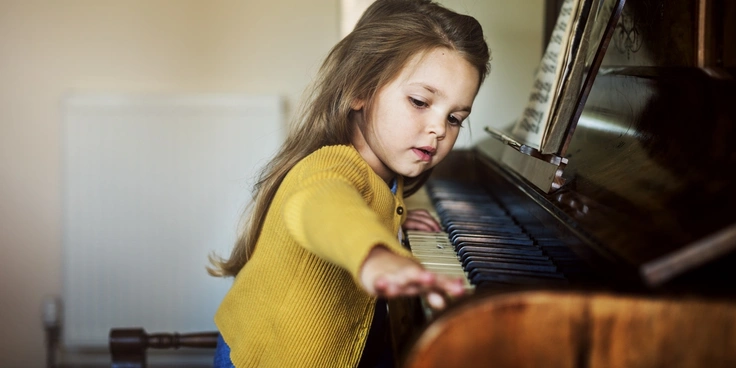 The Profound Benefits of Calming Music for Kids
Emotional Regulation: Just as adults find solace in their favorite tracks after a hard day, children, too, can benefit from the comforting touch of music. In moments of emotional upheaval, be it a tantrum or sadness, the familiarity and softness of a chosen tune can provide an anchor. This emotional connection to music is a vital tool for parents as they guide their children through the tumultuous seas of early emotions.
Enhanced Sleep Patterns: Every parent can attest to the challenges of bedtime. Here, calming music can be transformative. The consistent rhythms and soft melodies can lull even the most resistant sleeper into a peaceful slumber. Over time, these tunes become associated with rest, making bedtime less challenging.
Cognitive Boost: Beyond the immediate soothing effects, music plays a pivotal role in cognitive development. The patterns, variations, and structures of musical compositions stimulate areas of the brain associated with memory, concentration, and analytical thinking. So, while your child might be swaying to the gentle beats, their brain is actively processing and learning.
Physical Harmony: The tempo of calming music, especially tracks with a slow rhythm, can influence physiological functions. A slowed-down heartbeat, relaxed breathing patterns, and decreased cortisol levels are some physical benefits of regularly listening to calming music.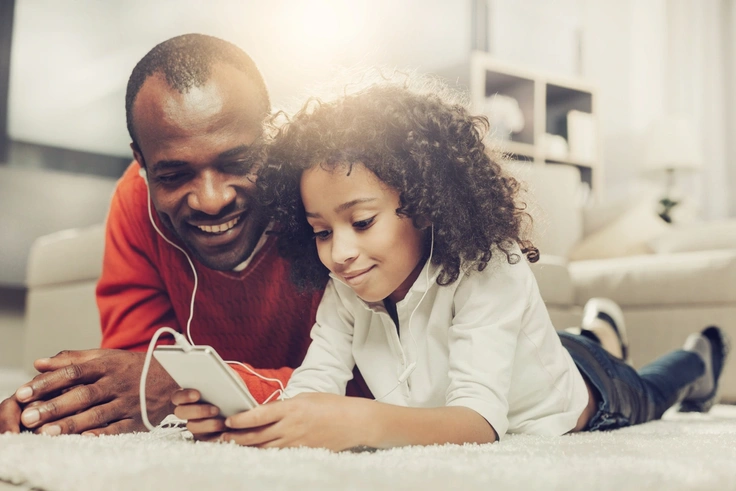 Introducing Your Child to the World of Music
The age-old adage, "the earlier, the better," holds for music. Babies, snug in their mothers' wombs, respond to external sounds, including music. Therefore, the journey into melodies can begin even before birth. Post-birth, the world becomes a cacophony of new sounds for the infant. Introducing them to soft lullabies can offer solace in this overwhelming environment.
As the child exhibits preferences, diversifying their musical exposure becomes essential. The options are boundless, from the serene notes of classical pieces to the instrumental versions of modern hits like Taylor Swift.
Listening Sessions: Making Music an Experience
Beyond mere exposure, how parents introduce music can mold a child's relationship with it. Creating a conducive environment for musical sessions can amplify its benefits. Imagine a dimly lit room with soft cushions, a calm tune playing in the background, and the warmth of a parent's embrace. This setting not only provides comfort but also makes the experience memorable.
Discussing the music post-session can be equally enriching. Questions about how the tune made them feel, the instruments they identified, or stories they imagined while listening can deepen their appreciation and understanding.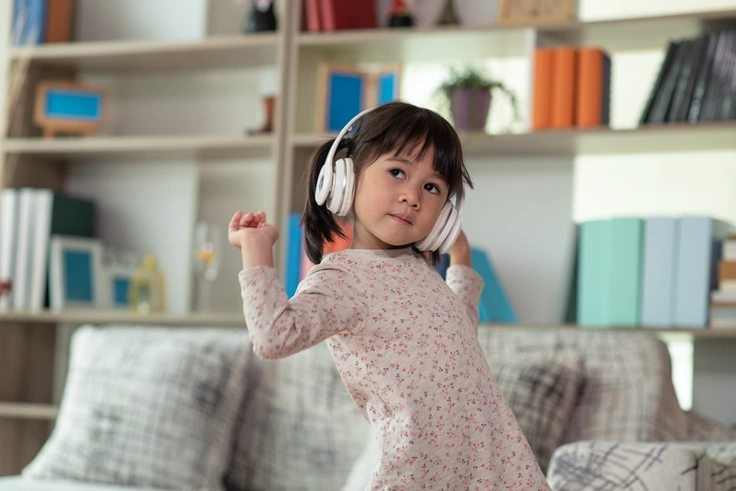 Turning Up the Tempo: Dance Party Hits for Energetic Fun
While the gentle embrace of calming music plays a crucial role in nurturing tranquility, there's also something incredibly invigorating about letting loose to the rhythmic beats of dance hits. Think of those days when the energy levels are peaking, and your little one is bouncing off the walls. It's the perfect time to switch gears and host an impromptu dance party in your living room.
Modern pop hits, especially tunes from icons like Taylor Swift, have an undeniable charm that can keep those tiny feet moving quickly. From the catchy hooks to the vibrant beats, these tracks can transform any regular afternoon into a musical extravaganza. But it's not just about the moments but the entire experience.
And speaking of the whole experience, what's a dance party without the perfect outfit? Imagine your child twirling in a Sequin A-Line Dress or rocking in a faux leather jacket and sunglasses. Or perhaps they'd like to dress up as their favorite pop star, with glittery shoes and a toy microphone. The outfits add an extra layer of fun and allow them to dive deep into their imaginations, becoming the star of their show.
The next time you need to shake things up, remember hits, dance moves, and the perfect ensemble are all you need to create memories filled with laughter and joy.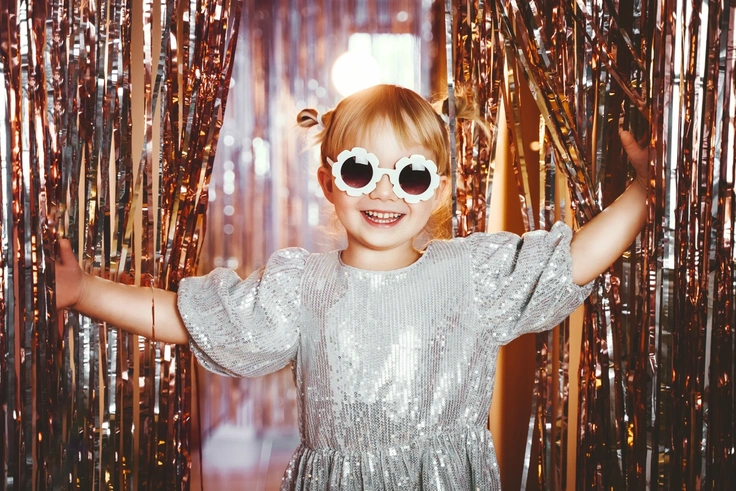 Tips for Parents: Navigating the Musical Landscape
Personalized Playlists

: Pay attention to your child's preferences. If they respond positively to a particular tune or artist, incorporate more of the same into their playlist.

Interactive Elements

: Make listening sessions interactive. Use basic instruments, encourage them to hum along, or create simple dances.

Balance is Key

: While music has numerous benefits, silence is equally golden. Ensure there are periods of quiet in the child's day.

Explore Genres

: The world of music is vast. There's much to explore, from world music to jazz, classical pieces to pop hits like Taylor Swift. Diversify their exposure, making each session a journey into a different musical realm.
One thing remains clear in wrapping up this exploration into calming music for kids: music is more than sound. It's an experience, a teacher, a friend, and a therapist. As parents, recognizing and utilizing this powerful tool can set the stage for a harmonious, balanced childhood rich in memories set against beautiful tunes.
Ready to try Kidpik?
Tell us about what your child loves (and doesn't love!) and our stylists will do the rest. They'll receive customized, surprise fashion delivered on your preferred schedule to unbox and try on at home.
Get Styled
Skip, pause, or cancel anytime.