7 Ways Parents Can Save Time During the Week
7 Ways Parents Can Save Time During the Week
7 Ways Parents Can Save Time During the Week
Parents are busier today than ever...
With the day moving along so quickly, it can be easy to lose your routine and spend more time on tasks than necessary.
We're here to help with some tried and true time-saving ideas. We believe in making every day easier for parents, so we've rounded up some of our favorite tips for you today.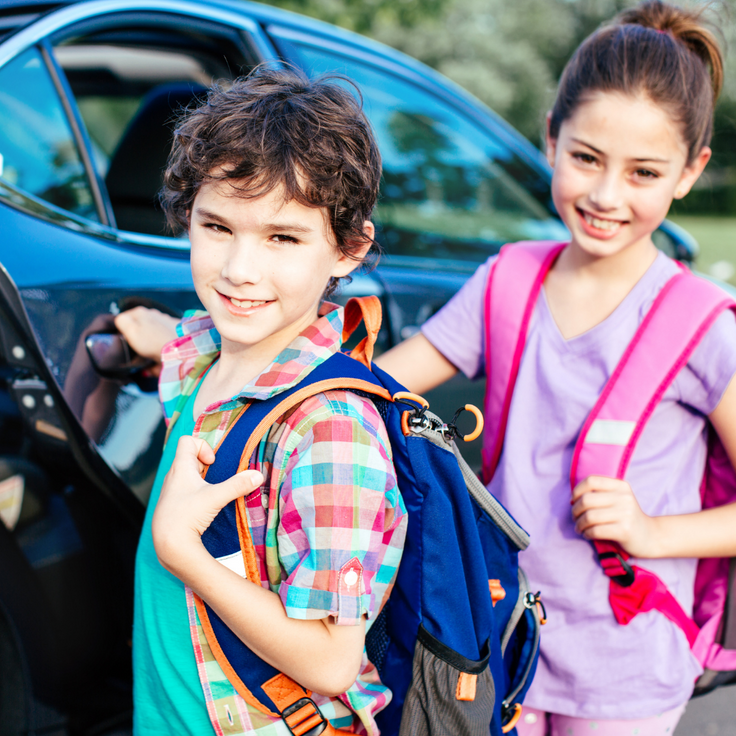 Pikmykid
Pikmykid makes school drop-offs and pick-ups efficient, safe and easy.
Their parent app allows you to make scheduling changes instantly, so everyone is on the same page.
Pikmykid works to help you get through the car line quicker, increase your kid's safety, and allow teachers, parents, and students to focus on what really matters – learning.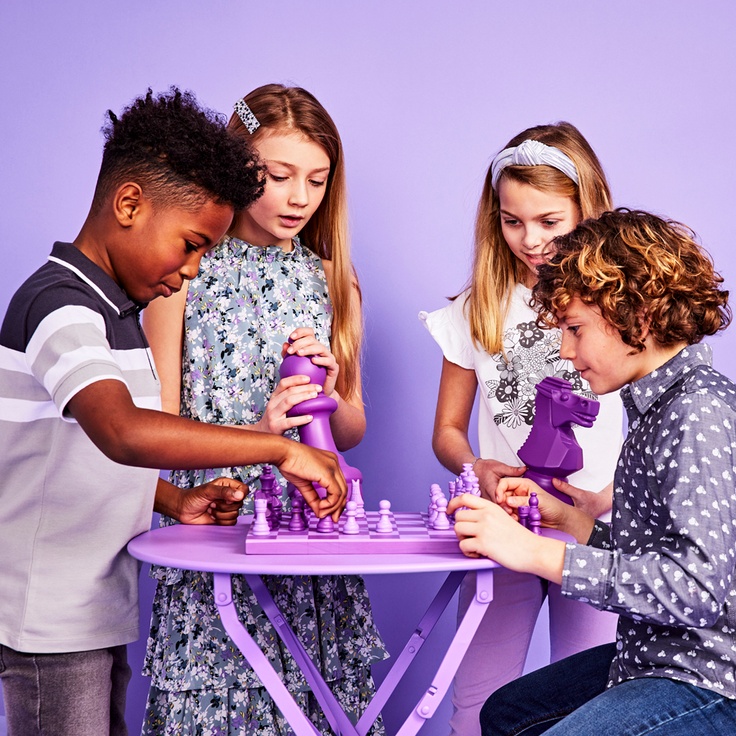 kidpik
kidpik makes mornings easier by delivering head-to-toe outfits that parents and kids agree on and love.
Say goodbye to early a.m. wardrobe drama spent trying to style a school-appropriate look minutes before the bus comes.
With kidpik, styling and shopping for your kids has never been easier. You and your child take a three-minute style quiz together, where kidpik learns what you love, want, and need.
Their team of expert stylists get to work creating a box of fashion, that includes three mix-and-match outfits. Discover what's inside the box that delivers excitement, fashion, and confidence.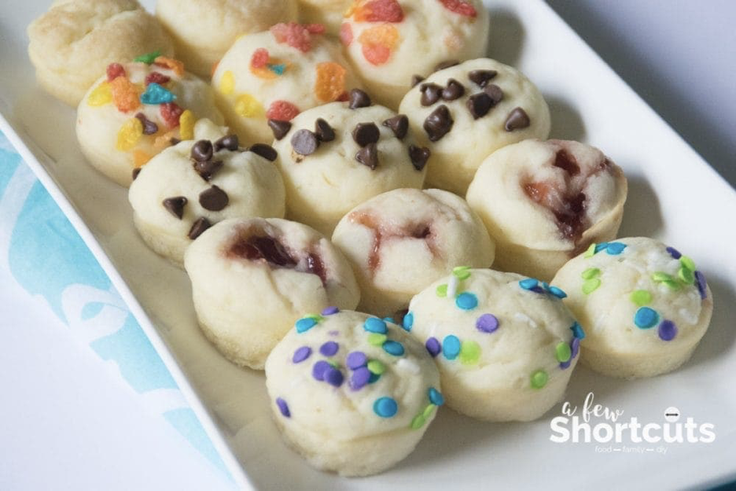 Meal Prep

The thought of taking time out of your already busy weekend to meal prep may sound like the last thing you want to do, but we swear by this time saving tip!
Start by creating a weekly family meal calendar. We recommend planning all your meals for the week before heading to the grocery store. This will save you time and money by only buying the food you need.
Once you have your meal plan, note which items can be prepared ahead of time. Sometimes this means an easy grab-and-go breakfast, like these

pancake bites,

or a

healthy lunch.

Dinner sides are also a great item to make ahead of time, so there's less to do when preparing dinner each night.
You'd be surprised how many meals can be pre-prepared. You can find more of our favorites here.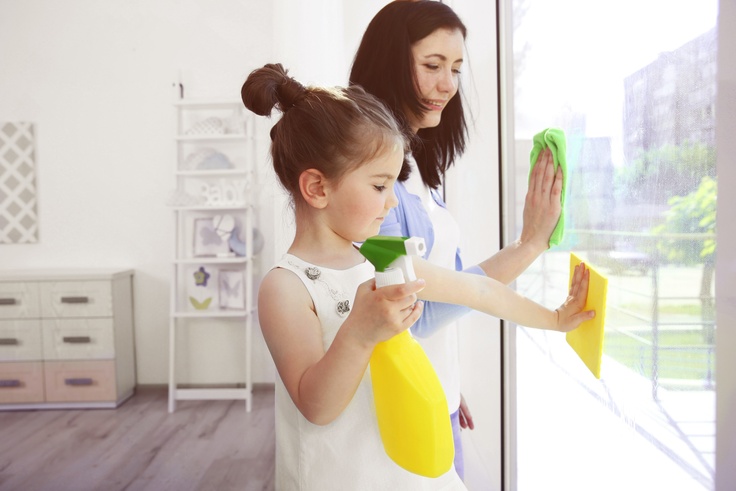 Plan Family Chores
We know, we know. Getting your family to do chores is no easy feat. We have a way to make it much easier, and dare we say fun!
Create a weekly chart! This is the perfect way to keep them all organized and almost make a game out of it.
It's easy to see which chores have been completed, and which still need some attention. Make it fun by rewarding your kids when they complete all their assigned chores.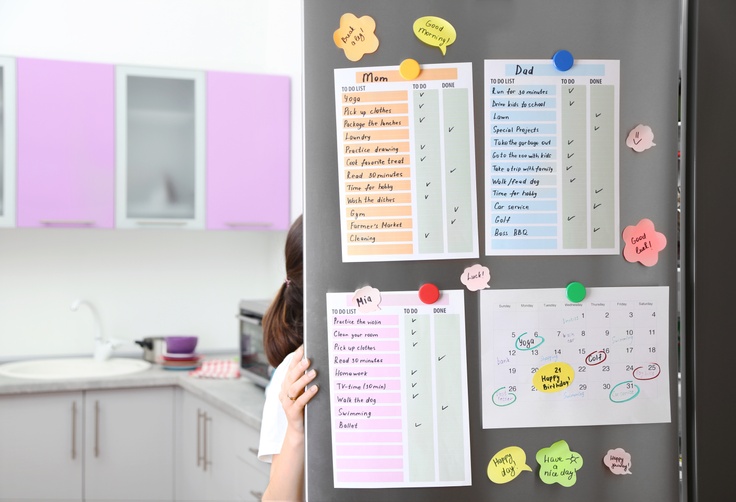 Create a Family Calendar
Keeping track of all your family's activities can sometimes seem impossible.
When each child has school, activities, plans with friends, plus family obligations, it can sometimes feel like too much. The easiest way to keep track of everything is to get organized.
We recommend a color-coded weekly calendar, like this example.
Assign each family member their favorite color and fill in their schedule daily. Get a calendar that has a notes section where you add important notes regarding changes to playdates, after school activities, etc.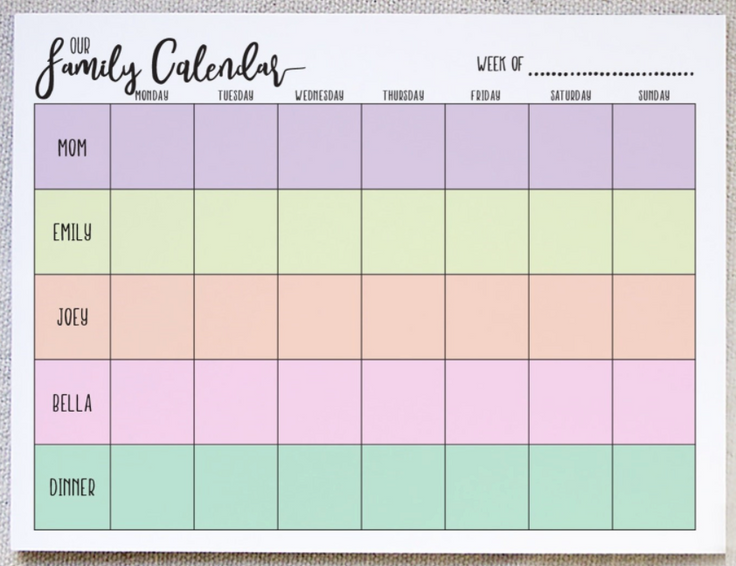 Prep the Night Before
It might seem self-explanatory but setting everything out for your day the night before saves so much time in the morning!
After a long day, it may be the last thing you want to do, but by creating a nightly checklist, you'll breeze through the activities and thank yourself in the morning.
Here are some items you can include on your checklist:
Make sure homework is checked and backpacks are packed
Prepare and bag your lunch

Choose everyone's outfits for the next day, and lay them out

Place your car keys in an easy to grab spot

Set the coffee machine to start brewing at a designated time – if you're using a Keurig, make sure you place a mug on there!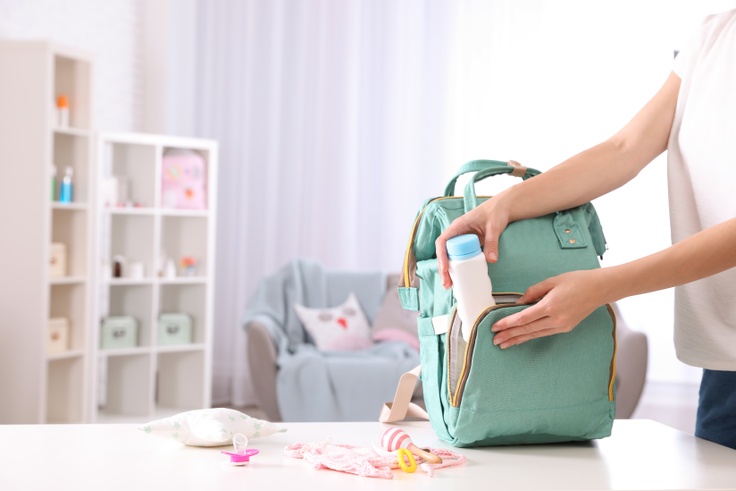 Create a Cubby Organizer
Cubbies are a great way to keep things organized. They can hold jackets, backpacks, shoes, hats, gloves, and anything you don't want to forget the next day.
They're great placed in the entryway or mudroom – basically the first stop when you get into the house, and the last stop on the way out.
Turn it into a fun family DIY project by getting the kids involved!
They'll love getting to decorate their cubby. Getting them involved and excited in the design process is a great way to make sure they'll look forward to using them every day.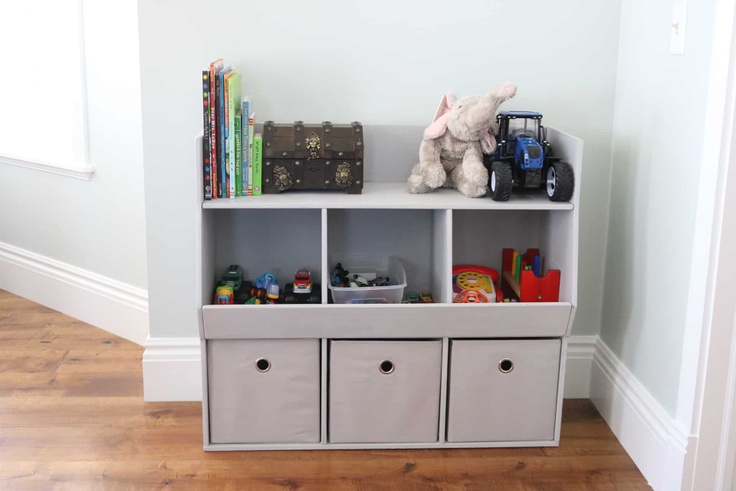 Credit: heartofamum
Ready to try Kidpik?
Tell us about what your child loves (and doesn't love!) and our stylists will do the rest. They'll receive customized, surprise fashion delivered on your preferred schedule to unbox and try on at home.
Get Styled
Skip, pause, or cancel anytime.