Back To School Fashion Trends for Kids in 2023
Back To School Fashion Trends for Kids in 2023
As we prepare to swap out sandy beach days for fresh notebooks and classrooms (and dare we say iPad chargers), there's one thing that remains a top priority - helping our kids express themselves with back-to-school fashion.
Some parents cringe at the thought of back-to-school shopping. Others enjoy being the guiding hand behind their children's style choices, witnessing their discovery and embrace of personal style. Either way, now is a great time to discover new trends that kids and parents will love, and to stock up on items that will earn the coveted "favorite" title.
Be sure to check out Kidpik's newly published lookbook to learn more about these trends and find loads of back-to-school inspiration.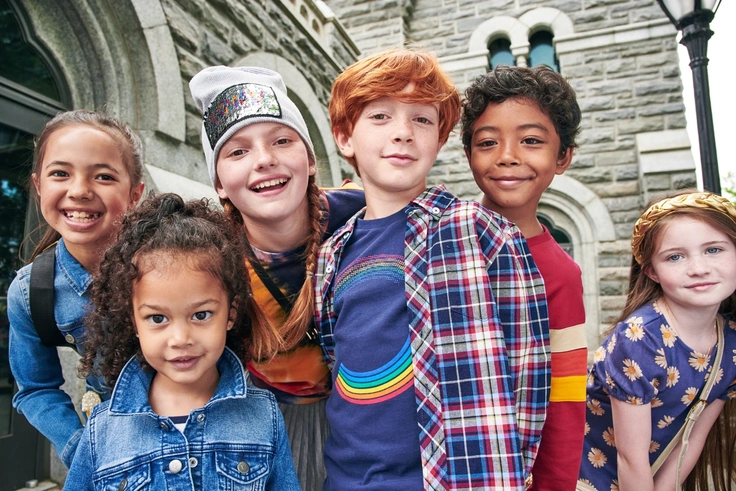 1) Transitions Are Terrific: Embrace the Season Shift
Transition items are crucial when it comes to adapting from balmy summer days to the crisp fall mornings that characterize the school year. A perfect example is Kidpik's Floral Cord Shirt Dress, which is the perfect transition piece to carry through into fall, because of its lightweight printed corduroy fabric.
For boys, there's nothing like starting with a great graphic t-shirt and layering with a button down. Subscription box and pre-styled box options come with mix-and-match options already done for you, or select your own on Kidpik's shop.
2) A+ for Denim Jackets: Colorful Combos
When it comes to fashion subjects, Denim is earning top grades this season. But this isn't your everyday denim - we're talking about denim ready for a fashionable back-to-school debut in a range of colors that are fun and fab. Let's start with Kidpik's denim jackets for girls that come in more than six colors! Here's a sneak peek: black, lychee, blush, mango mojito, pink peacock, ceramic, jadeite, and rosebloom. There is also a range of washes in indigo denim that will have you picking out more than one!
Colors like golden spice, apricot brandy, blackened pearl, oyster grey, and woodland blue make the grade for little guys with big style. These denim jackets feature a touch of stretch and a relaxed fit for the ultimate in comfort.
3) Happiness in Hoodies: Cool Meets Comfort
Hoodies are a must-have for any school year. From the Garment Dyed Zip Hoodie that's available in six colors to the must-have trending Color Bloc hoodie, these versatile garments represent the best of comfort and cool. For a bit of the unexpected, we're loving the Landscape Hoodie which is made with a supremely soft blend of cotton and polyester, that keeps kids warm and stylish outdoors the whole year through.
4) First in Class Footwear: Stride with Style
Kidpik's fall lineup of girls' shoes is a playground of style. From glittery buckle boots that add a sprinkle of sparkle to any outfit to studded loafers, there's something to match every personality and occasion. Don't forget to check out chic high-top sneakers, all designed with comfort and easy-on / easy-off features to make dressing up a breeze.
Each pair of shoes from Kidpik is thoughtfully designed to keep up with their non-stop energy. Features like side zippers, like on this pair of side striped mid top sneakers, are perfect for the morning rush before school. Add a pop of color with our range of stylish "kicks" or keep it classic with the ultimate white low-top retro sneaker. With Kidpik, it's not just about making a fashion statement, it's about doing so with shoes that stand up to the test of busy school days and active playtimes!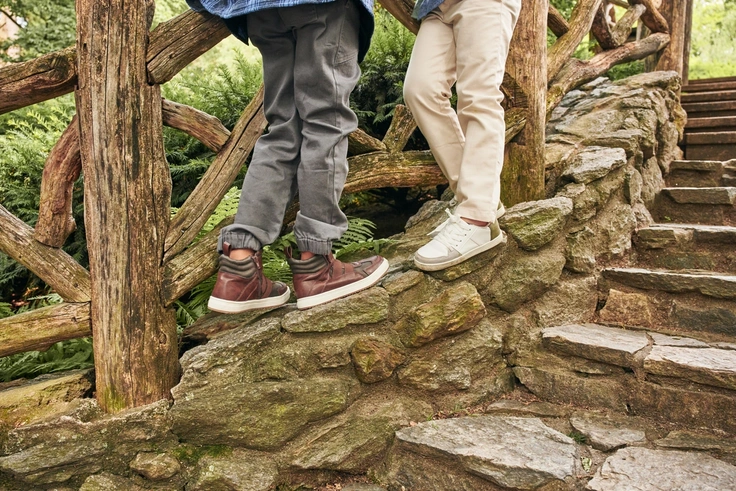 Ready to try Kidpik?
Tell us about what your child loves (and doesn't love!) and our stylists will do the rest. They'll receive customized, surprise fashion delivered on your preferred schedule to unbox and try on at home.
Get Styled
Skip, pause, or cancel anytime.