Celebrating National Picnic Day with Kidpik!
Celebrating National Picnic Day with Kidpik!
Now that Spring is here, there's no better way to celebrate the season than National Picnic Day! So this year, on April 23rd, grab your baskets, blankets, and loved ones to enjoy a day of family bonding, fun, and food in the great outdoors. To help you create unforgettable memories, we've got some tips and ideas to make this year's National Picnic Day the best one yet!
Choose the perfect spot
A great picnic starts with the perfect location! Whether planning to picnic at your local park or backyard, pick a spot with enough space for your family to spread out and play games. Look for a shaded area to keep cool, and don't forget to consider the accessibility of restrooms and parking facilities.
When planning your picnic menu, you must include options catering to the little ones. Go for easy-to-eat finger foods like sandwiches, fruit skewers, and veggie sticks. For a fun twist, try making mini versions of your kids' favorite foods, such as sliders, mini pizzas, or bite-sized wraps. Pack plenty of drinks and healthy snacks to keep everyone hydrated and energized throughout the day.
Dress for the occasion
National Picnic Day is perfect for showing off your family's fun and vibrant Kidpik styles! Choose comfortable, lightweight clothing that allows for lots of movement and play. Remember sun protection like hats, sunglasses, and sunscreen. Check out our latest collection for some picnic-perfect outfit ideas!
Pack the essentials
In addition to your delicious picnic menu, pack all the essentials for a perfect day outdoors.

These may include:
Plan fun activities and games
Plan for games and activities the whole family can enjoy to make the most of your National Picnic Day. Classic games like frisbee, soccer, or tag are always a hit with kids. You can also bring along a kite, bubbles, or a jump rope for more outdoor fun. If you have space in your picnic area, set up a mini obstacle course for an exciting and challenging activity with everyone laughing and cheering each other on.
Capture the memories
Plan to capture all the fun moments from your National Picnic Day adventure. Take candid shots of the kids playing, family members enjoying their delicious picnic, and the beautiful scenery around you. Then, please share your favorite photos with the Kidpik community by tagging us on social media!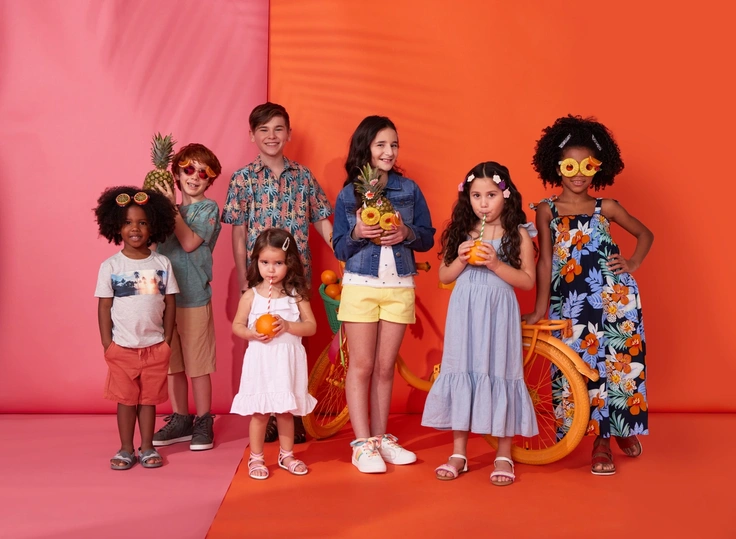 Leave no trash
As you wrap up your picnic, clean up your area and leave no trace behind. This keeps our parks and outdoor spaces beautiful and sets an excellent example for your children about respecting nature.
National Picnic Day is the perfect opportunity to enjoy the beautiful outdoors while spending time with your family. With these tips and ideas, you will create a memorable experience that everyone will cherish. Happy picnicking!
Ready to try Kidpik?
Tell us about what your child loves (and doesn't love!) and our stylists will do the rest. They'll receive customized, surprise fashion delivered on your preferred schedule to unbox and try on at home.
Get Styled
Skip, pause, or cancel anytime.