Comfort Meets Classroom: Kidpik's Guide to Stylish Yet Practical School Outfits
Comfort Meets Classroom: Kidpik's Guide to Stylish Yet Practical School Outfits
The excitement of a first day of school outfit can last throughout the entire year. There are so many reasons why shopping by outfit makes sense, particularly during the school year when there's a morning rush and kids want to look their best in and out of the classroom.
Shopping by outfit is a concept can completely change the way you think about being stylish. It simplifies the shopping process and offers numerous advantages, especially for those who may find the endless choices in a store or online overwhelming. The best part? You get a complete, styled outfit right out of the box.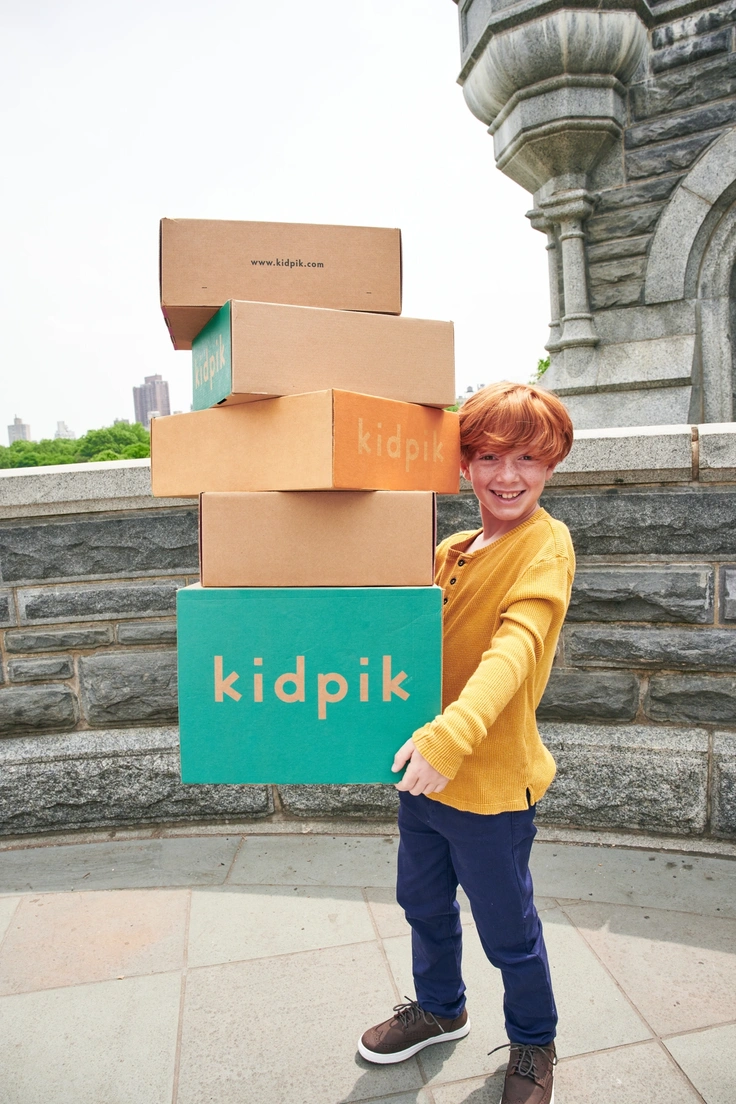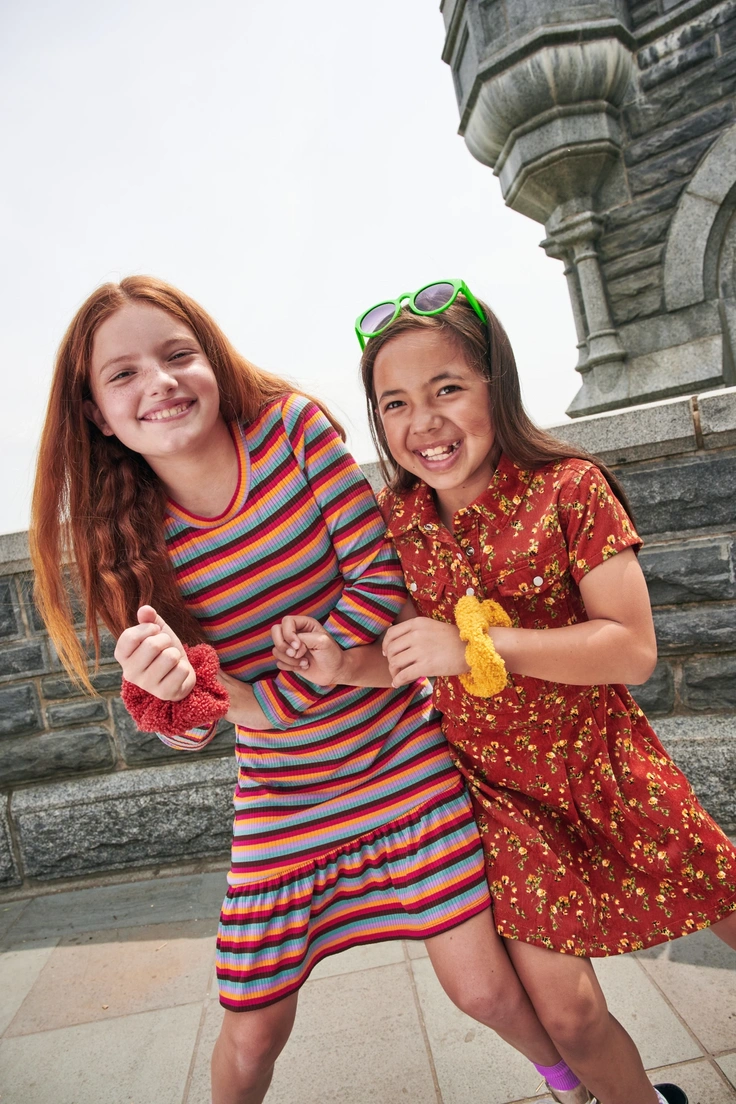 At Kidpik, parents can shop by outfit and also purchase individual pieces that offers mix and match options. Here are some of our favorite reasons why it's great to shop by outfit for boys and girls:
1. Convenience: The biggest advantage of shopping by outfit is the convenience it offers. Instead of scrolling through endless pages of individual items, you get a pre-styled look. You can buy it as-is or make minor adjustments to suit your preferences.
2. Time-Saving: Shopping for each piece separately can take hours, especially if you're unsure how to pair items together. Shopping by outfit eliminates the need for this by providing a complete ensemble, saving you both time and effort.
3. Style Inspiration: This approach gives you new ideas and inspires you to try styles you wouldn't think of on your own. It can help you break out of a style rut or take your fashion game to the next level.
4. Consistency: Sometimes, pieces may look good individually but not when paired together. Shopping by outfit ensures that each item in the ensemble complements the others, providing a consistent and polished look.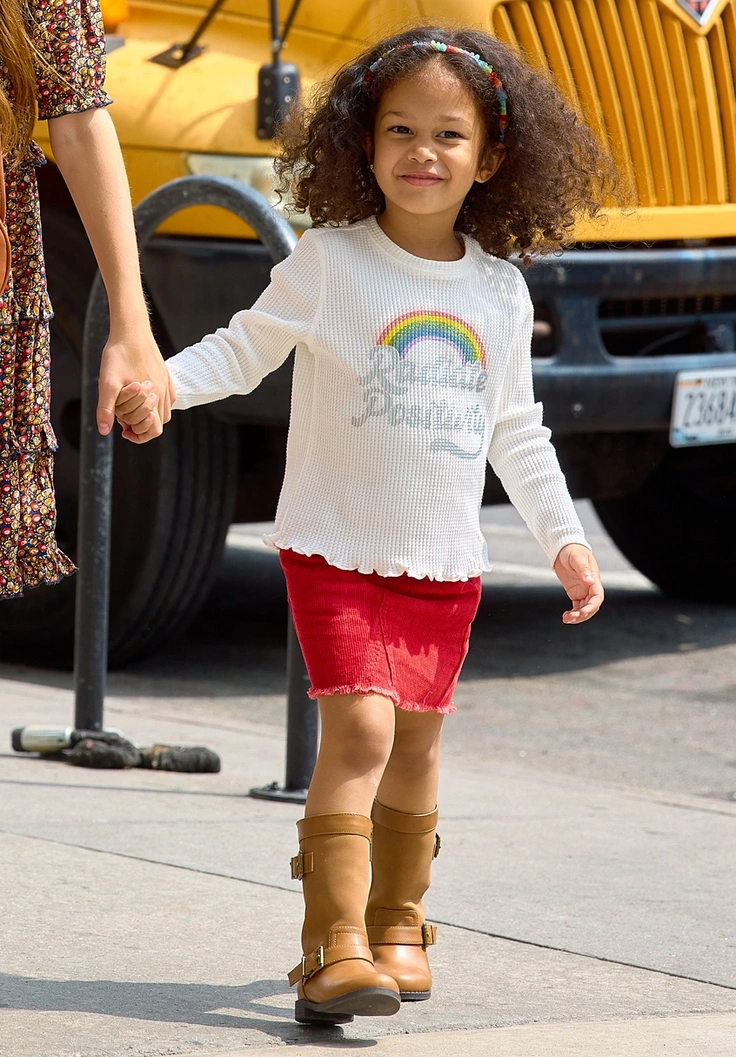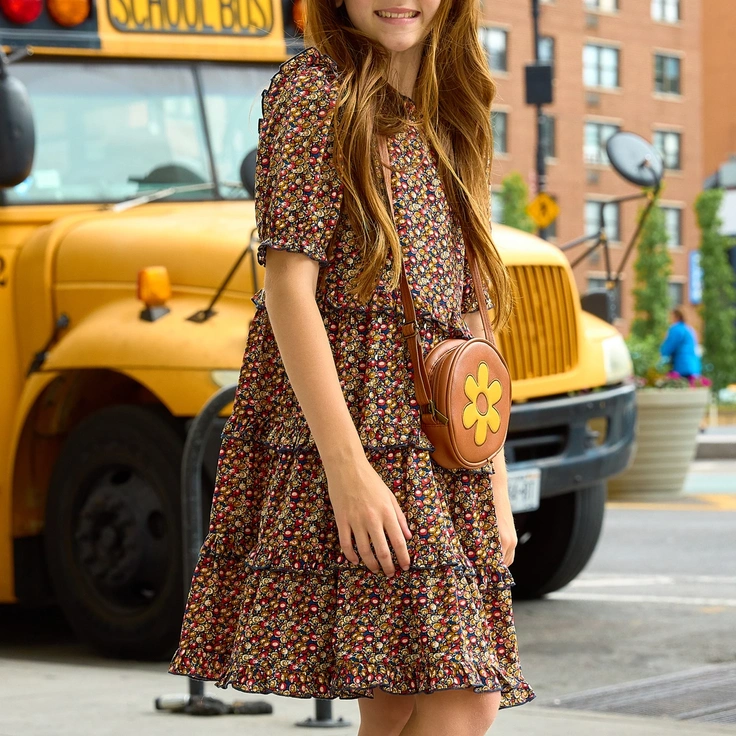 Kidpik's stylists put together some of their favorite looks for back to school that offer a great look and loads of comfort features. This fall key trends include:
Seeing a complete outfit styled and displayed together allows you to visualize how it will look on you little one! Here are a few of our favorite looks for school and beyond.
For Boys:
"Chill Vibes" Boys Outfit Set – A go-to for effortless style that's ideal for boys ages 2-12. This trendy ensemble includes a graphic long sleeve top that says "cool vibes" in metallic gold and is made from super soft cotton jersey. Layer with a plaid jacket that is perfect for fall in all of the season's shaded. Paired with a versatile bottom that's part jogger with a look of a pant, this set offers a complete look that's as ready for playtime as it is for chill time.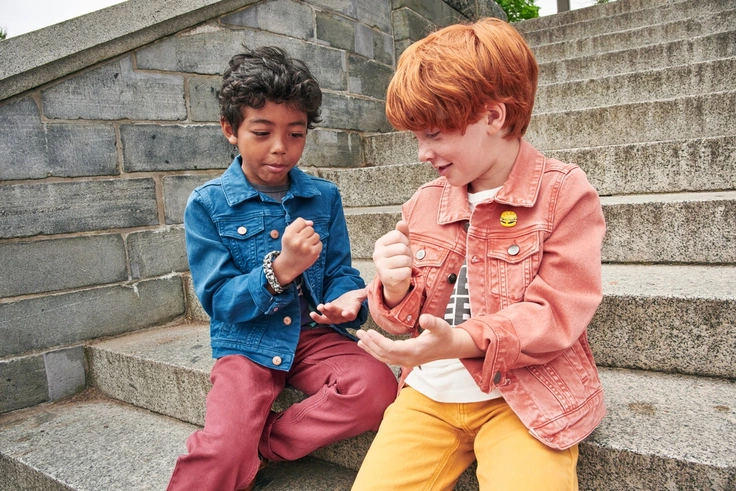 If you think "Born to Skate" looks familiar, it probably does! Recently featured on a popular morning now, this is a vibrant and stylish outfit designed for those who love the look of skateboarding. Featuring a rugged, washed-out orange denim jacket that exudes an effortlessly cool vibe. Complementing the jacket is a coordinating short-sleeve tee, and a pair of distressed stretch denim skinny fit jeans.
This outfit gives a trendy edge, and also provides the comfort and flexibility needed for a full day of flips, tricks, and turns on the skateboarding ramp or playground.
For Girls:
The Girl's Day Dreamer is a outfit with loads of whimsey style. This outfit features a Long Sleeve Blush Pink Peasant Blouse with delicate smocking that adds a touch of bohemian chic. Complementing the blouse are Navy Flare Leg Pants crafted from stretch corduroy, offering both style and comfort, complete with an adjustable inner waistband for a customized fit.
Elevating the outfit is a dreamy Fringe Vest in cream, adorned with charming wooden buttons. This outfit is complete with a Navy Braided Satin Headband, providing the perfect finishing touch for a cohesive, dreamy style.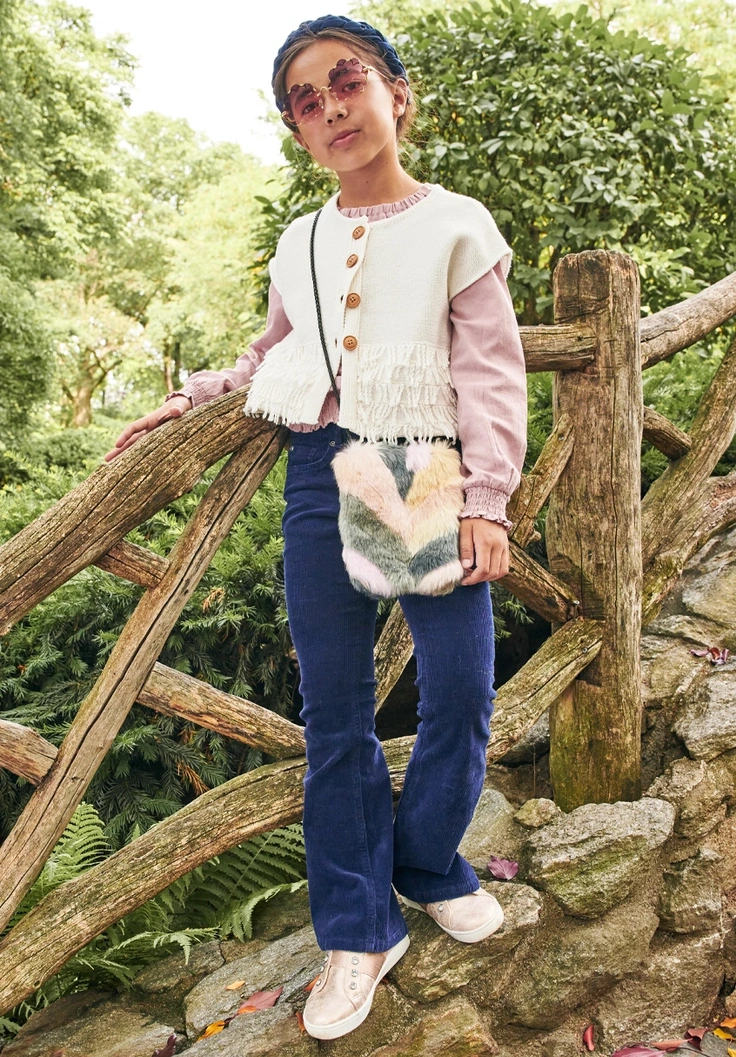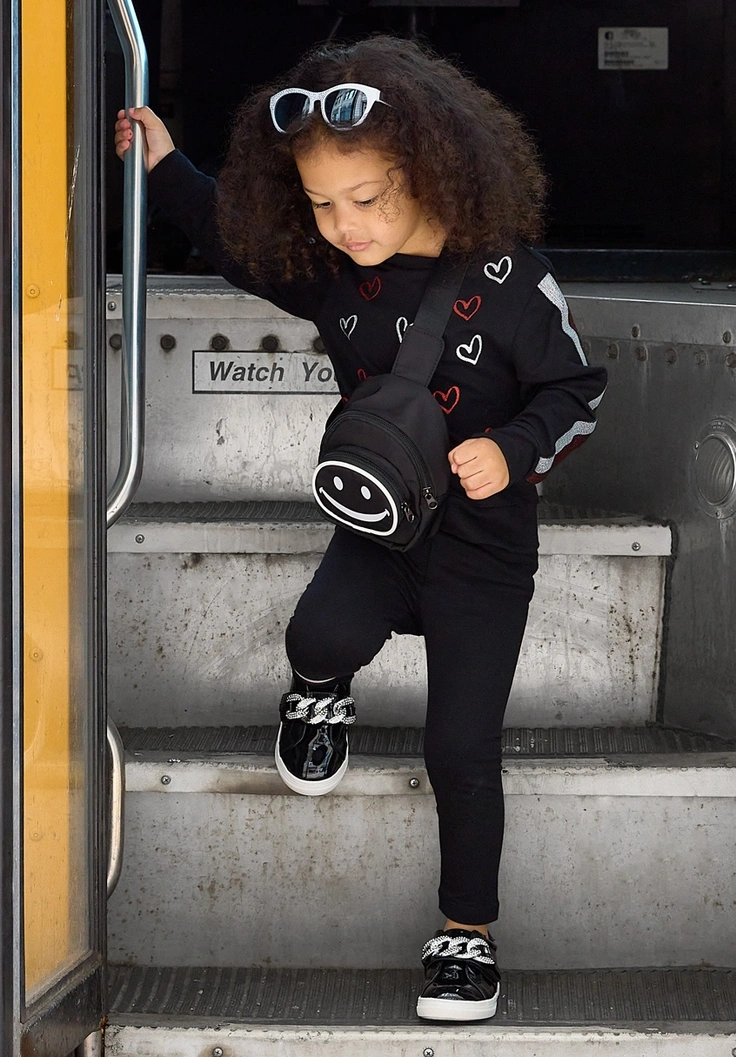 Introduce a touch of botanical beauty to your little girl's wardrobe with Kidpik's Floral All Over outfit. It includes a head to toe look – a dress adorned with a vined floral motif, featuring enchanting ruffles at the sleeves and across the body for an extra layer of charm.
To ensure maximum comfort and ease, the dress comes with an encased elastic waist. The box also includes a third, complementary piece to complete the look.
Ready to try Kidpik?
Tell us about what your child loves (and doesn't love!) and our stylists will do the rest. They'll receive customized, surprise fashion delivered on your preferred schedule to unbox and try on at home.
Get Styled
Skip, pause, or cancel anytime.