Three Unique and Fun DIY Rainbow Crafts for Little Kids
Three Unique and Fun DIY Rainbow Crafts for Little Kids
For today's activity, we're going to be working on fine motor skills, as well as color recognition by creating DIY rainbows! Crafting is a great way to have fun with your little ones while also helping them learn in the process. Teach them all about rainbows while prepping your craft supplies. We chose three different rainbow crafts for you and your kids to choose from, or spread out throughout the week! Get your art supplies on hand, and get crafting!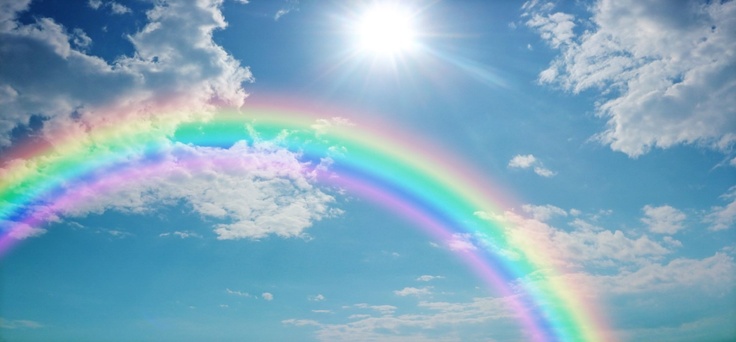 Here's what you'll need:
Window markers in assorted colors

Finger paint in assorted colors

Cardboard (maybe your

kidpik

box!)

Pencil

Hot glue gun

Rainbow color construction paper

Rainbow color pompoms

Rainbow color buttons

Rainbow color beads

Rainbow color tissue paper, crepe paper, and pipe cleaner
Scissors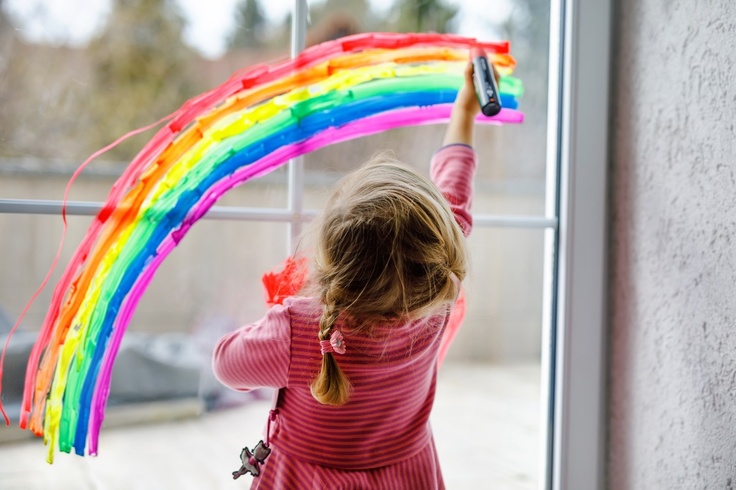 We have a sneaky feeling your kids have been waiting for this moment. For our first rainbow craft, they'll get to draw on the windows! Luckily for you, they make markers that are specifically designed to be used on the window, and we'll be using those for this DIY. Teach the kids the colors of the rainbow, and then let them draw their own! We recommend making sure no other markers are nearby during this craft time.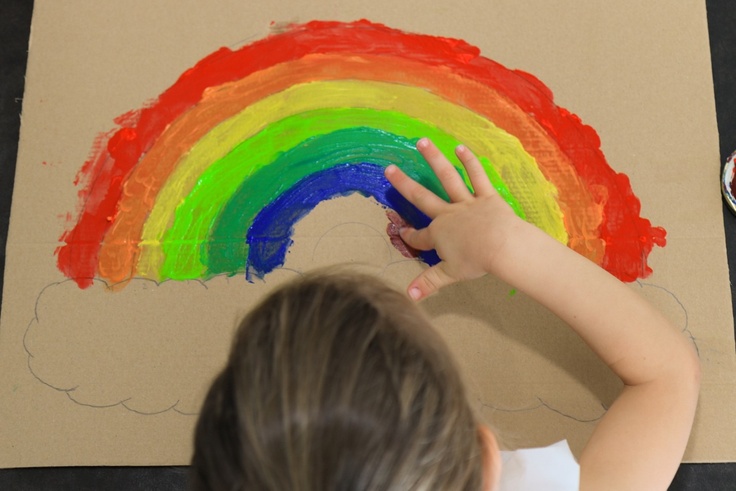 Looking to get a bit messier? Try some finger paint! Start by grabbing a piece of cardboard. We recommend using your kidpik box! Using a pencil, draw the shape of a rainbow, and then get your paints ready! If you're looking to contain the amount of mess, you can always swap your fingers for a paintbrush.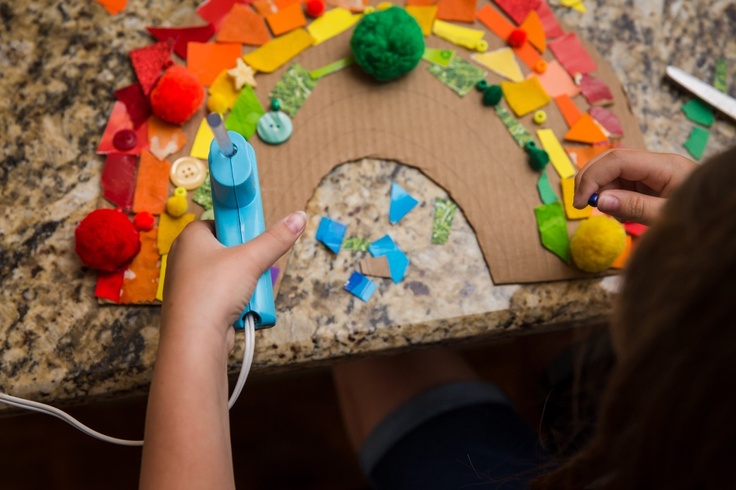 For our final rainbow craft, we'll be creating a bit of abstract art! Start by sorting your items out by color. We recommend adding pompoms, crepe paper, pipe cleaner, and tissue paper. This is a great activity for the littles ones to improve their color recognition. Next, take a piece of giant cardboard and draw a rainbow on it. Very carefully cut your rainbow out. Now that you have the base of your rainbow, lay out the assorted items to fill in each bar. With adult supervision, glue your items down. Let the glue cool, and hang it up on your wall!
Total time: 1 hour
Sign up for your kids' subscription box today and join in the kidpik fun! You can choose to receive a box every 4, 6, or 12 weeks. Take our style quiz, and we'll style a box of three mix and match outfits for your boys and girls, and deliver it right to your door. Shopping has never been so easy!
Ready to try Kidpik?
Tell us about what your child loves (and doesn't love!) and our stylists will do the rest. They'll receive customized, surprise fashion delivered on your preferred schedule to unbox and try on at home.
Get Styled
Skip, pause, or cancel anytime.