Kidpik Makes Finding the Perfect Gift for Your Girl SO Easy!
Kidpik Makes Finding the Perfect Gift for Your Girl SO Easy!
Kidpik's Holiday Offerings Make Finding the Perfect Gift for Your Girl SO Easy!
With the holidays just around the corner, it's time to start thinking about finding the perfect gifts to give to everyone on your list. For those that find themselves stumped when thinking about what to get the mini fashionista in your life, not to worry – kidpik's team of style experts know what girls love, and we're here to help this season!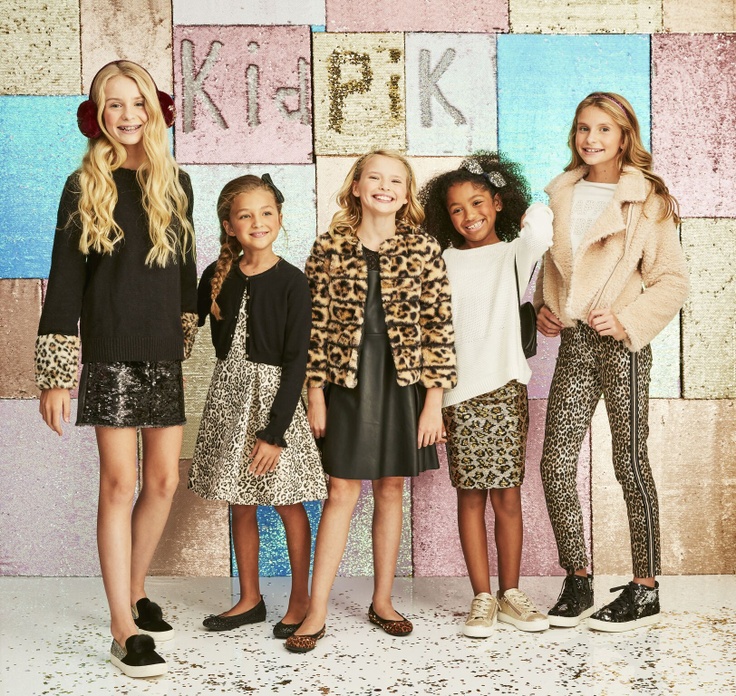 Shop pre-styled gift boxes for effortless gift giving!
For aunts, uncles or family friends who aren't so sure what's trending with the kids these days, simply select from one of kidpik's pre-styled holiday boxes that are designed for effortless gift giving! Pick the box that best suits your girl's style and personality – we have you covered whether she's classic, trendy, girly or active! Each of our pre-styled gift boxes is fully stocked with 7 coordinated items, including shoes and an accessory and is filled with the perfect cozy-chic looks that will carry her through winter – such as embellished faux fur jackets, plush pom-accented sweaters and happy pops of red and plaid! You can also opt to forgo the shoes and gift just apparel and an accessory, which is a great if you don't know her shoe size by heart! You can't go wrong by gifting an expertly-styled fashion box with 3(!) full looks to the girl in your life – she is guaranteed to love it. Shop our pre-styled holiday gift boxes ranging in price from $88 - $128 here!
| | |
| --- | --- |
| | |
Let the joy live on by gifting a kidpik personalized fashion box subscription!
If you're looking to win holiday gift giving this season, grandparents, aunts and uncles alike can gift a kidpik subscription to the lucky girl in their life! Let the joy live on beyond the holiday season by gifting a personalized fashion box tailored to her individual style that will arrive every 1, 2 or 3 months! The subscription frequency can be customized to suit your gifting budget, and can be paused or cancelled at any time.
Shop dressy boxes for festive style support for your holiday gatherings and events!
Kidpik also has busy parents covered this holiday season beyond gifting – offering style support with dressing your girls for the holidays. Whether you're getting ready to snap family photos for your holiday card or just bringing the kids along to some of your festive gatherings this year, kidpik's dressy boxes will help to guide the styling process for your girl. Select from 4 dressy boxes featuring a variety of must-have festive looks – each box is complete with a beautiful party dress, a jacket or top layer, and the perfectly coordinated dress shoes and accessory. Check out kidpik's dressy boxesranging from $48 - $78 for the prefect holiday look all in one box!
Shop kidpik allows you to purchase the item(s) you're eyeing!
If you're just looking to gift a festive or cozy fashion item to the mini fashionista in your life, the launch of Shop kidpik will allow you to do just that! If you're loving a faux fur jacket or sparkly skirt from our latest collection, you can simply click to buy that exact piece with no subscription required!
Complete the Look - Get inspired by "shop outfits!"
For those that want to pick their own pieces to gift, but don't want to go the styling journey alone, the "outfits" section under shop kidpik – featuring an array of shoppable pre-styled looks – is the way to go! If you fall in love with a cozy kidpik sweater but you're not sure what bottoms to pair it with, or how to complete the look, click over to our outfits and we'll help you solve that style equation! Our styling team has been busy creating the perfect looks to choose from to ensure your girl enters the holidays with her most stylish foot forward!
With a variety of ways to shop our holiday collection, kidpik makes it easy for you to shop, get style inspo, subscribe or gift this season however it works best for you (and your budget)! We style, you smile J
Happy Holidays!
Ready to try Kidpik?
Tell us about what your child loves (and doesn't love!) and our stylists will do the rest. They'll receive customized, surprise fashion delivered on your preferred schedule to unbox and try on at home.
Get Styled
Skip, pause, or cancel anytime.