Spring Jackets For Girls And Boys That Are Lightweight and Fit Their Style
Spring Jackets For Girls And Boys That Are Lightweight and Fit Their Style
Spring jackets are what we grab first for our kids when the weather app says that the mornings are cool, the afternoons will be lovely, and then it will get cool again! Having a go-to jacket or coat is an essential for any season. Arguably, it's the most important in spring when things can be unpredictable. That's why now is the time to shed those bulky puffers in favor of lighter layers.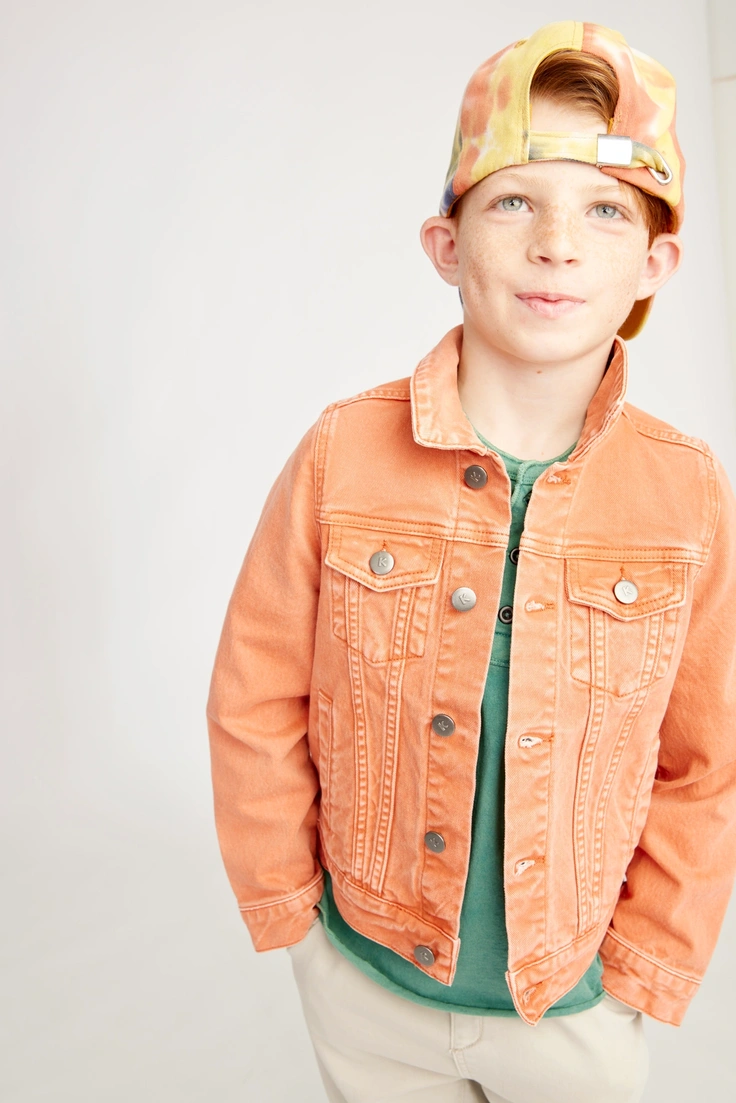 There's a happy medium between winter's puffy jackets and fleece sweaters and the cotton lightweight sweatshirts of summer: the perfect spring jacket category. If you think about it, spring jackets are very similar to fall outerwear, just with a much brighter color palette.
The outerwear that's most popular during this transitional season includes denim jackets in a broad range of colors, always favorite athletic look, stylish stripes, and for the fashionable set, something that makes a statement and can be styled a dozen different ways.

Always Athletic

It's no surprise that jackets with an athletic vibe are popular for spring for both girls and boys. Kids love soft fabrics that are comfortable to wear and work well for both the playground and the classroom.
Kidpik has a winning selection of spring jackets for girls and boys including this sporty track jacket for girls that comes in three bold hues: black, acid lime, and hibiscus. This sleeve taped jogger jacket for boys is versatile, stylish, and is available in three colors: black, cilantro, and Kidpik navy.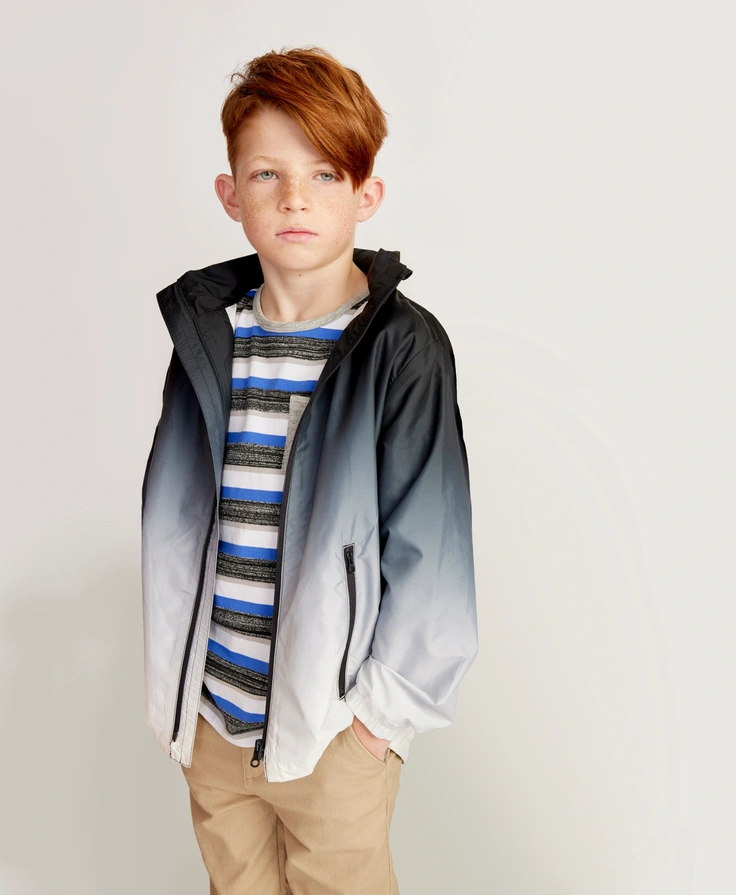 Fun and Fashionable

For the kid that loves to make a fashion statement and play with patterns and textures, kidpik has that covered too. Spring is more fun in a daisy baseball jacket or a rainbow taped leopard jacket.
Boys can also enjoy a trend or two like with this ombre wind jacket in blackened pearl or kidpik navy. Whether they are all about STEM or like to sport a street style look, this NASA bomber jacket is absolutely perfect.

Stripes

Sporty in stripes, this pattern is popular for good reason. It brings in another color without being overpowering. Related to the athletic trend, stripes on spring jackets is definitely a trend.
Boys will love this tricot taped color jacket which has a full zipper and two deep pockets. For girls, stripes are making a nod on waist and wrist bands, like on this pink camo track jacket.

Denim

If the denim trend is everywhere you look, then you won't be surprised that it's in kidpik's collection of spring jackets too! For girls, denim spring jackets can be considered classic or trendy, like this tonal denim shirt jacket for those that can't decide between a light or dark wash.
Boys will love a colored denim jacket, or two, in their favorite shade. Kidpik has a selection in five colors: apricot brandy, golden spice, oyster grey, blackened pearl, and woodland blue.
Ready to try Kidpik?
Tell us about what your child loves (and doesn't love!) and our stylists will do the rest. They'll receive customized, surprise fashion delivered on your preferred schedule to unbox and try on at home.
Get Styled
Skip, pause, or cancel anytime.