Transitioning Your Child's Wardrobe to Fall: A Parent's Guide
Transitioning Your Child's Wardrobe to Fall: A Parent's Guide
The first week of fall is upon us, signaling a time of change—not just in the colors of the leaves and the cooling of the air but also in our wardrobes. Gone are the days of shorts, tank tops, and sandals. It's time to prepare for crisper temperatures and the season's festivities.
Here's a parent's guide to ensuring your child has all the essential fall items, including our favorite styles perfect for layering.
The Art of Layering
Layering is more than just piling on clothes; it's an art. Layering can be practical and fun for kids, allowing them to adapt to fluctuating temperatures and daily activities.
Start with a base layer like a short- or long-sleeved T-shirt. Add another layer, such as a sweater or hoodie, for extra warmth. Finally, finish with a stylish yet functional outer layer like a jacket or coat.
Favorite Styles for Layering
Denim Jackets

: Versatile and timeless, a denim jacket can be thrown over nearly any outfit.

Crewneck Sweaters

: Great for adding warmth without bulk, crewneck sweaters can be dressed up or down.

Leggings and Tights

: Ideal for layering under dresses or skirts and must-have for fall.
Essential Fall Items
While layering is key, you'll also need some essential fall items for your child's wardrobe:
Dresses Aren't Just for Summer
Who says dresses are reserved for summer? Lightweight fall dresses are perfect for layering. Add leggings or tights, and top off with a cozy cardigan and a jacket when the temperature drops. This look not only keeps your child warm but also adds an element of style to their fall wardrobe.
Don't Forget the Jackets
Let's face it: We all have our favorite jackets that we can't wait to pull out of the closet. Kids are no different. Whether it's a trendy bomber, a classic trench, or a functional raincoat, jackets can make or break a fall outfit. Make sure to have a few options available for varying weather conditions.
Transitioning your child's wardrobe to fall doesn't have to be daunting. Your little one will be autumn-ready with intelligent layering techniques and essential fall items.
From flannels and leggings to the ever-versatile dresses, there's no shortage of ways to keep your child warm and stylish this season.
Happy Fall Dressing!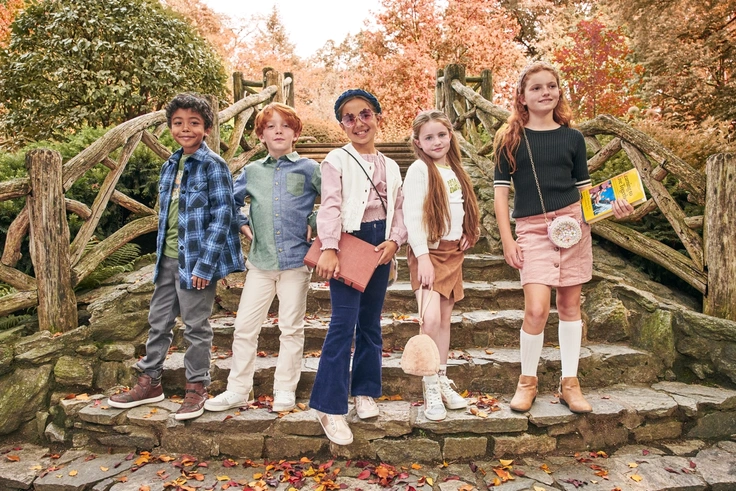 Ready to try Kidpik?
Tell us about what your child loves (and doesn't love!) and our stylists will do the rest. They'll receive customized, surprise fashion delivered on your preferred schedule to unbox and try on at home.
Get Styled
Skip, pause, or cancel anytime.