5 Creative & Engaging Things To Do at Home with Your Family
5 Creative & Engaging Things To Do at Home with Your Family
The kidpik family is here for our community! Our thoughts are with all of our friends, and we are hoping everyone is staying healthy and safe. We are here to keep you and your family smiling, so we put our heads together to round up some of THE BEST at home activities to keep the whole family entertained and active while indoors.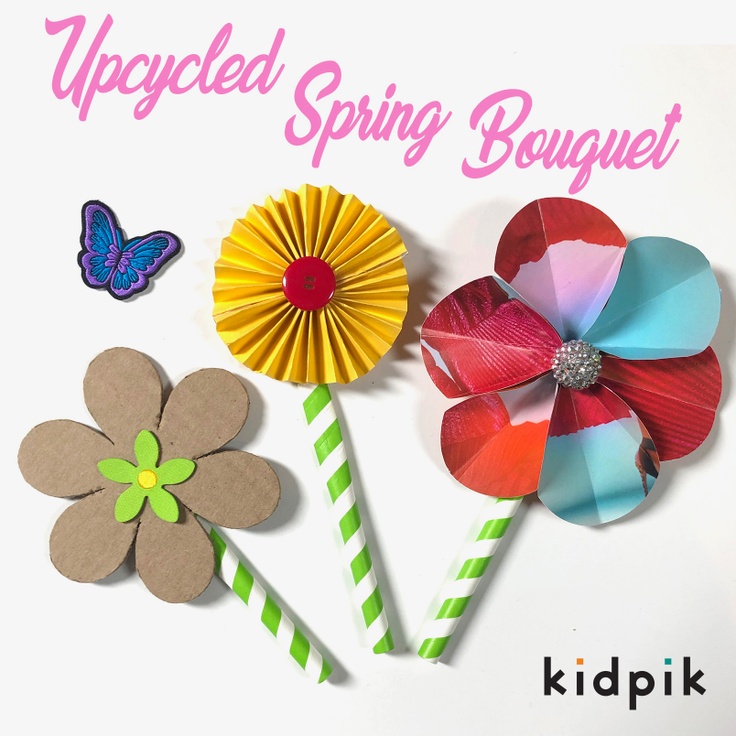 1) DIY – Upcycled Spring Bouquet:
Kidpik's creative team came up with a beautiful DIY flower project with upcycling in mind. You can find these items readily available around the house.
Supplies:
- Cardboard
- Paper straw
- A magazine
- Buttons
- Patches
- Glue
- Scotch tape (double stick if possible)
Pinwheel Posey:
Step 1: Cut 6 identical circles
Step 2: Fold in half
Step 3: Make 2 folds as shown in video
Step 4: Tape the 6 petals together in a circle, to create the flower shape
Step 5: Cut a cardboard circle + tape the joined petals onto the circle for stability
Step 6: Glue button for center of the flower
Step 7: Glue paper straw on cardboard backing for the stem effect
Cardboard Blossom:
Step 1: Take cardboard from your kidpik box, or any delivery box
Step 2: Cut it in the shape of a flower
Step 3: Use a patch (or buttons or sparkle – use your imagination) and glue to the center
Step 4: Glue paper straw on back of cardboard flower to create stem
Sunny Daisy:
Step 1: Cut two strips of colorful paper in equal length
Step 2: Fold as seen in video (accordion fold)
Step 3: Shape both accordion pieces into a half moons (add take to keep shape)
Step 4: Glue (if possible with hot glue gun) structure onto cardboard circle for stability
Step 5: Glue button in center for decoration
Step 6: Glue paper straw on back of flower to create stem
2) Build a Fort!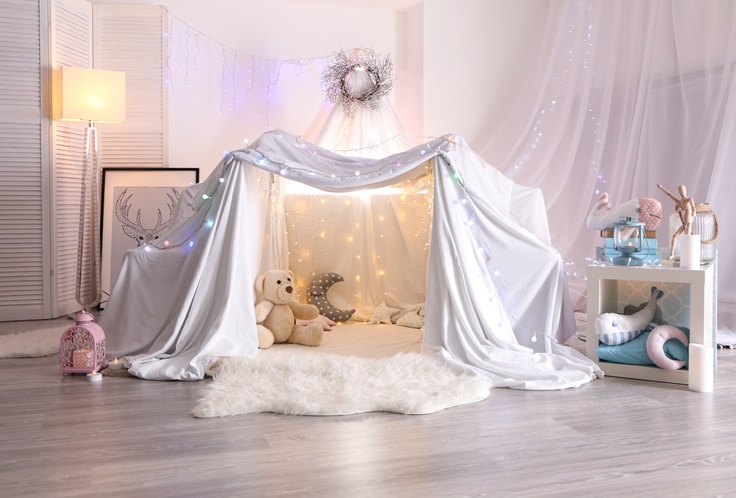 A timeless indoor activity, fort building truly never gets old and creates a sense of adventure! Using sheets, comforters, and chairs for the sides, you can create the most epic at-home hangout spot for your kids, and let's be serious, you too! Clothes pins or clips can be used to secure the materials in place. Sleeping bags and/or comforters to line the floor and battery-operated fairy lights add a cool and comfy touch.
If you want this activity to be an all-day affair – create a fort building challenge and task everyone in the family with building their own!

3) Create An At-Home movie theater experience with DIY Fun and Classic Family Movies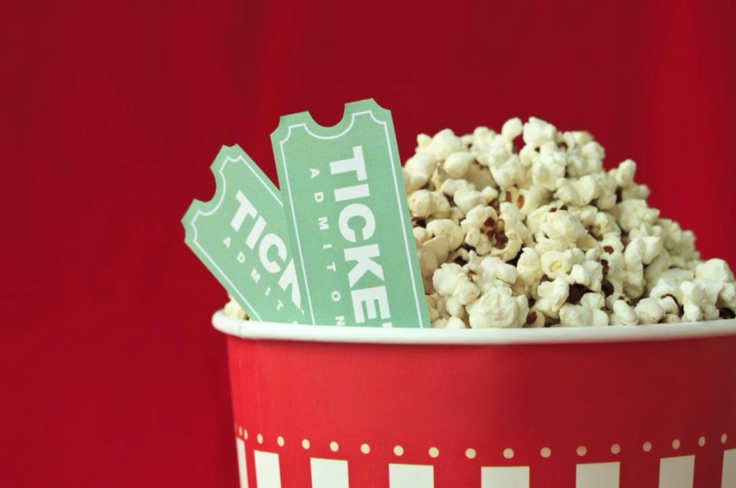 Creative ideas:
- Kids can make movie tickets as an arts and crafts project. SheKnows has a template to download and print movie tickets here.
- Create unique popcorn flavors! Ideas: 1) cinnamon sugar dusted, 2) m&m mix, 3) salt & vinegar flavored
- DIY and popcorn cup holders – take stencils and draw on printer or construction paper, and then cut and glue the artwork around paper cups
THE MOVIE SELECTION:
Instead of watching Frozen for the I0,000th time, what better moment than now to share some of your favorite classics with your children that you'll enjoy too?
kidpik's staff favorites:
The Princess Diaries
Mary Poppins
E.T. The Extra-Terrestrial
The Parent Trap (1998 version)
Honey I Shrunk the Kid
4) Education - Learning at home
If your children are home from school and they do not have remote learning solutions in place as of yet, follow New York Family's guide to free resources and subscriptions for remote learning and home schooling during Coronavirus. They have excellent recommendations, and they will continue to update their website with ideas for activates and learning tools.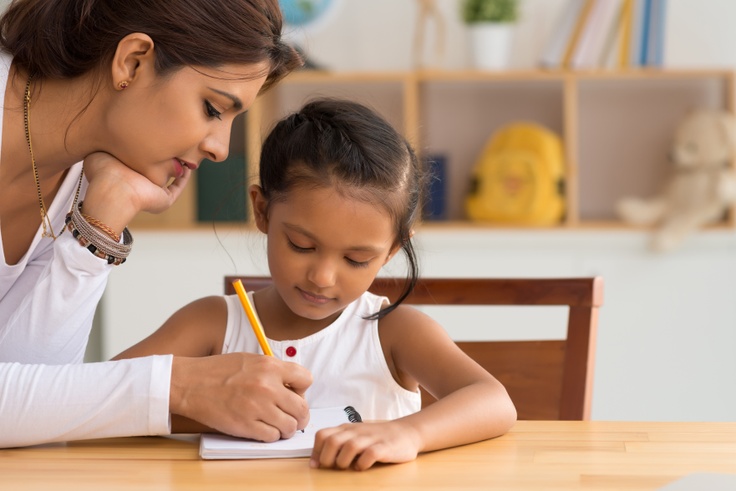 5) Create a pretend restaurant and menu to make at-home dinners fun!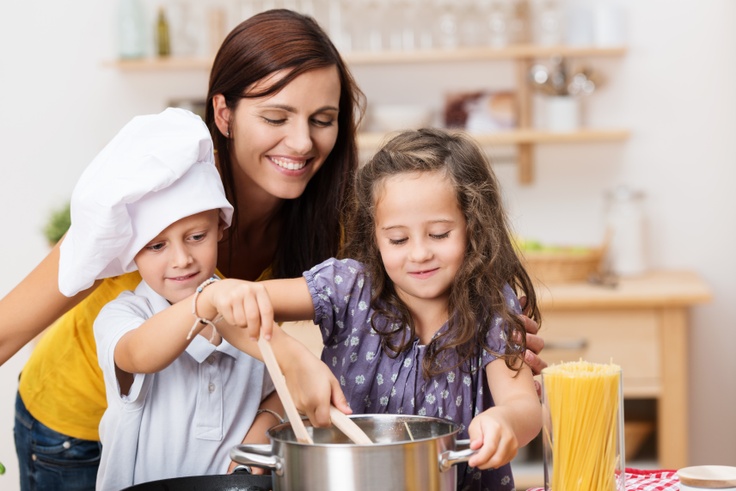 - Name your business!
- Draw or create a menu! Create menus out of folded paper with hand drawn illustrations and a list of menu items. Or you can purchase a template to download and print menus and restaurant signage from ETSY here.
- Paper placemats – have the kids decorate their own paper placemat with drawings
- Let your kids take turns taking the family member's meal orders, serving dinner (or if they're old enough, cook with supervision)
- Keep recipes simple, like mac & cheese, spaghetti with vegetables or fresh sauce, and veggie sides. Get creative with what's in the fridge!
These are just a few ideas to create some at-home fun during the days ahead to keep your family entertained, and the kids' minds active.
Stay healthy & safe all!
- Your friends at kidpik
Kidpik is the leading fashion subscription box service for girls ages 3-14, shipping personalized, coordinated outfits directly to your door. Our mission is to make girls look good, so they can feel good and take on each day with confidence. Learn more about kidpik and take our fun style quiz here.
Ready to try Kidpik?
Tell us about what your child loves (and doesn't love!) and our stylists will do the rest. They'll receive customized, surprise fashion delivered on your preferred schedule to unbox and try on at home.
Get Styled
Skip, pause, or cancel anytime.