Baked by Melissa Cupcakes
Baked by Melissa Cupcakes
How to Make and Bake Baked by Melissa's Delicious Cupcakes at Home with a Holiday Twist!
As part of our Home for the Holidays series, kidpik teamed up with Melissa Ben-Ishay of Baked by Melissa to bring you an exclusive holiday cupcake baking demo!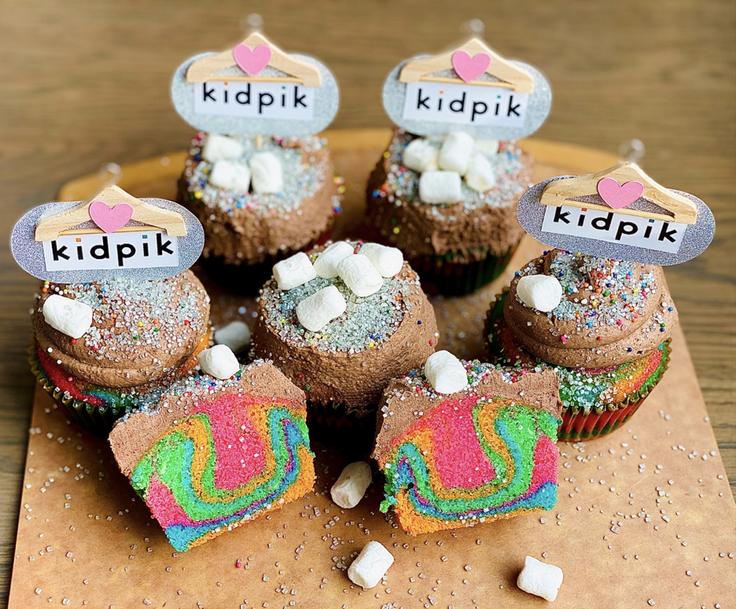 Today we're getting creative in the kitchen in the absolute best way – with cupcakes!
Our team has been dreaming up the best ways for the whole family to stay entertained at home and create new holiday memories this season, and what better way to bond than over a fun and tasty challenge in the kitchen?
So, we teamed up with the infamous cupcake master, Melissa Beni-Shay of Baked by Melissa (yes, the genius responsible for those truly addictive bite size cupcakes that somehow taste even better than they look!) for a special baking demo just for our kidpik members.
These bite sized treats are so cool and tasty that you'll never want to eat a plain old chocolate cupcake or vanilla cake again!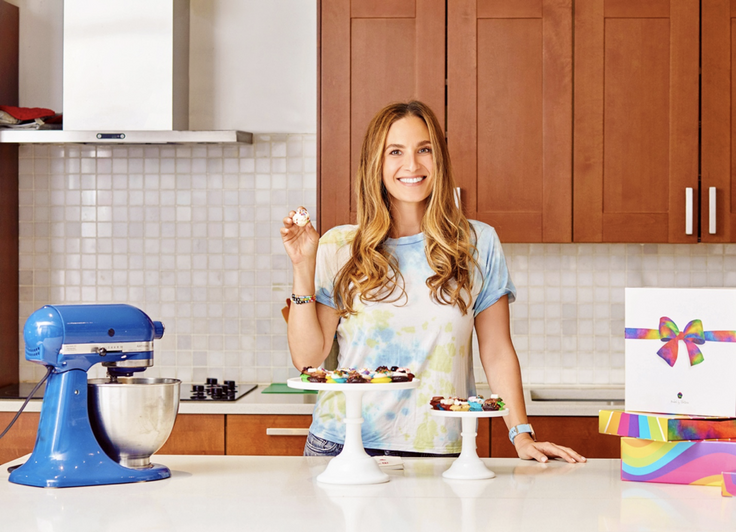 We went to Melissa and asked her to teach us how to make her tie dye, delicious cupcakes, but we wanted to put a sparkly and festive spin on them! Instead of regular frosting like chocolate or vanilla, for this recipe, she opted for what she admits is one of her favorite creations ever, hot cocoa frosting!
We felt this festive cupcake baking tutorial from Baked by Melissa was the perfect activity to share with our members right now to help keep the kids entertained during quarantine.
With everyone spending more time at home and individually wrapped desserts being more in demand than ever for safety reasons, the time is right to experiment with this delicious cupcake recipe!
With some slight tweaking to this recipe, you could also opt to create a tie dye cake instead, if that's preferred.
Click HERE to download the cupcake recipe and list of ingredients so you can make sure to have everything ready to WOW your family with these bite sized treats during your holiday celebrations J Even on their own, each and every ingredient will delight your sweet tooth.
Ok maybe not the baking powder or the cake flour, but everything else. And just wait until you try this frosting! Is hot cocoa the new chocolate? We think so!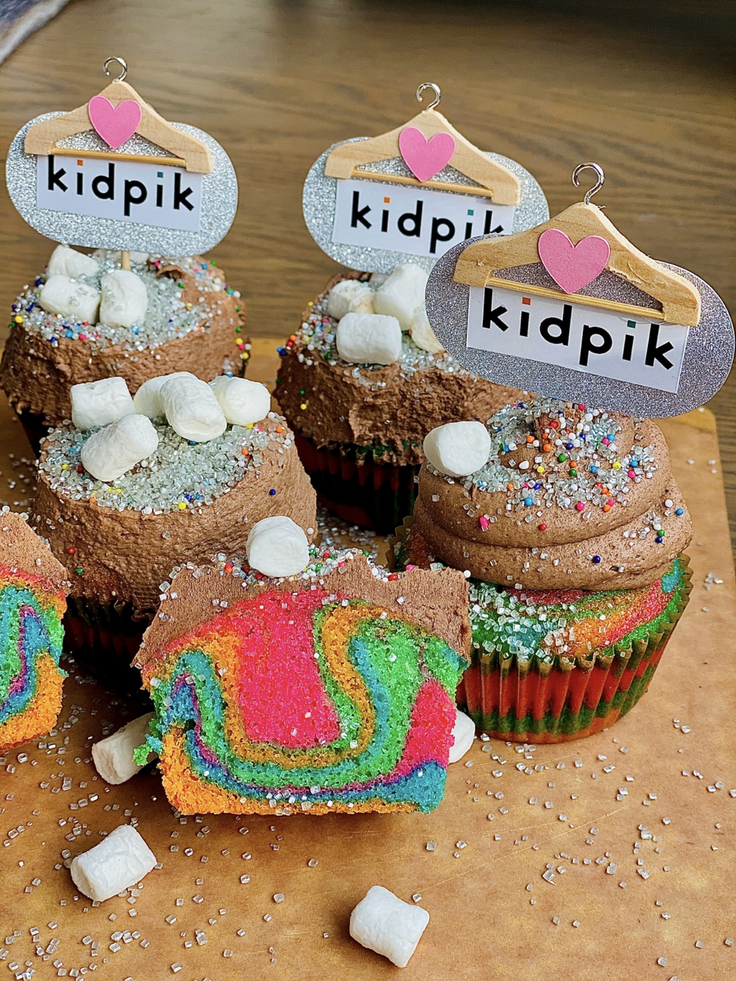 Make sure to check out Baked by Melissa's step-by-step baking demo on kidpik's Instagram (going live this Wednesday at 4:00 p.m. EST) creating her delicious cupcakes!
We recommend you have this playing while you test these out. Trust us, it's easier when you're baking along with the cupcake master!
On a less sweet but super fashionable note, if you love tie dye as much as Melissa and we at kidpik do, here are a few comfy fashion items for you to consider wearing during this baking experience, or just at home for the holidays this season!
For the grownups, Melissa has her very own tie dye loungewear, and for the kiddos, check out kidpik's comfy looks, including plenty of tie dye options, like this cozy tie dye sweatshirt. It's so comfy and cute and will let you match your tie dye cupcake creations.
A few FAQS for those of you that are wondering!:
Who is the owner of baked by Melissa?
Melissa Beni-Shay founded Baked by Melissa with her brother in 2008!
What are the benefits of baked by Melissa?
Baked by Melissa offers bite sized cupcakes so they are easy to eat, and there is no such rule that you can only have just one! They also release seasonal creations (in addition to their staples, like cookie dough, chocolate chip pancake and triple chocolate chip) that are highly anticipated and so fun and tasty, so there is always something new to look out for! They also offer vegan cupcakes for anyone with dietary restrictions - like their vegan peanut butter cupcake.
Is baked by Melissa Kosher?
Yes! If you are to purchase Baked by Melissa cupcakes in store or online directly from the company, they are certified Kosher.
Should you double line cupcakes?
One coated cupcake liner should suffice! Non-stick spray is not required if the liners are a coated material.
How long do you have to wait to apply frosting to the cupcakes?
No matter what flavor of frosting you choose: chocolate frosting, vanilla frosting, hot cocoa frosting, or other, you should wait until the cupcakes are fully cooled at room temperature to add the frosting, or you can pop them in the freezer for 30 minutes to speed the process up.
We hope you aced this recipe and now fully know how to bake cupcakes! If you're hungry for more creative, kid-friendly recipes to try out in the kitchen, check out our roundup of 5 kidpik friendly snacks packed with hidden veggies and healthy, easy to make snacks that are great for snack time at home!
Thanks for following along and happy holidays to all!
Total time: 45 Minutes
Kidpik is the leading fashion clothing subscription box service for kids ages 3-14, shipping personalized, coordinated boys outfits and cute girls outfits directly to your door.  Our mission is to make kids look good, so they can feel good and take on each day with confidence. Learn more about kidpik and take our fun style quiz here. 
Ready to try Kidpik?
Tell us about what your child loves (and doesn't love!) and our stylists will do the rest. They'll receive customized, surprise fashion delivered on your preferred schedule to unbox and try on at home.
Get Styled
Skip, pause, or cancel anytime.