Best Summer Dresses for Juniors who Love Warmer Temps
Best Summer Dresses for Juniors who Love Warmer Temps
The best summer dresses for juniors are the perfect combo of style, comfort, and a touch of sophistication. It's the season of carefree fun, weekend getaways, picnics, and pool parties. For juniors navigating this exciting phase, choosing the right dress that matches their budding style and vibrant personality can be a challenge.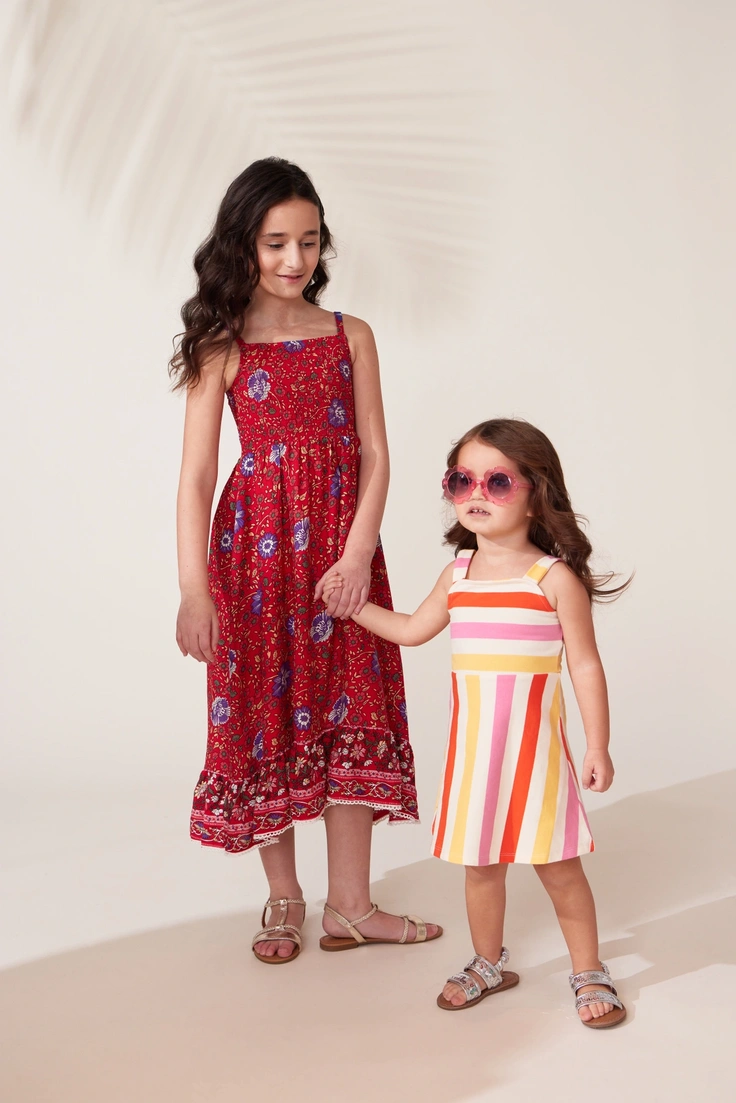 As Juniors transition from their younger years, their fashion needs also evolve. They need clothes that reflect their unique personalities and their growing independence. And this is precisely what Kidpik's summer dress collection aims to offer. Designed at our NYC headquarters, every dress we create at Kidpik is thoughtfully designed to do more than just look great. We're committed to making sure they're as comfy to wear.
With Kidpik, shopping for your Junior's summer wardrobe becomes a breeze. Just pick the dresses that you think your Junior will love, and we'll deliver them straight to your doorstep.
Floral Maxi Dresses - Flowy and Fantastic
Nothing spells summer quite like a floral maxi dress, like this Festival Floral Maxi Dress. Vibrant, comfortable, and oh-so-stylish, a floral maxi is perfect for any occasion. They offer a playful yet elegant style that aligns perfectly with your junior's blossoming fashion sense. The bright floral prints are a perfect reflection of the colorful summer spirit.
Lightweight Shirtdresses - Cool and Casual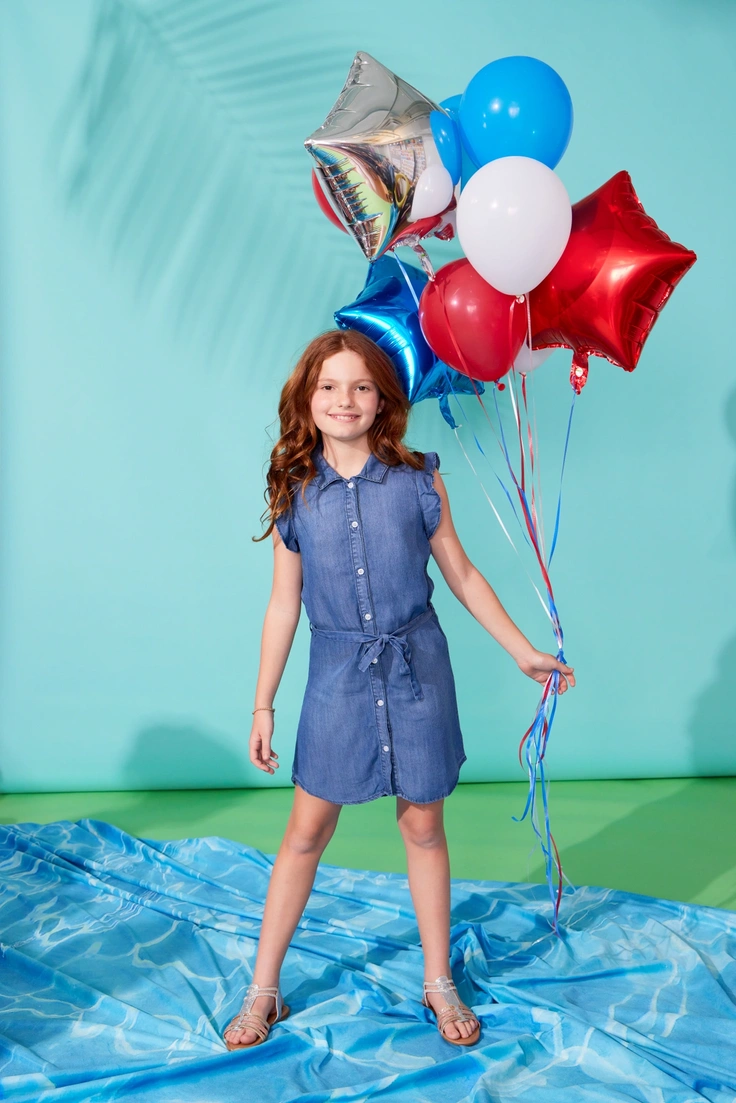 For those laid-back summer days filled with fun and laughter, a lightweight shirtdress is a go-to choice. We love this Flutter Sleeve Denim Shirt Dress with ruffle sleeves. Whether it's an ice cream run with friends or a family game night while on vacation, these dresses offer the perfect blend of comfort and style. The silhouette allows for easy movement, making them an excellent choice for Juniors who are always on the go. Pair them with cute sneakers, and your girl is ready to make the most of her summer days.
Hi Lo Dresses - Chic and Trendy
Hi lo dresses, like this Ruffle Yoke Hi Lo Dress with sleeveless flounce is an absolute summer essential. The unique cut adds a fun twist to traditional dresses and is sure to make your Junior stand out. Whether it's a pool day or a day out shopping, these flowy dresses are the perfect blend of casual and chic. Their breezy style makes them an excellent choice for those hot summer days.
Lace or Mesh Dresses - Elegant and Sophisticated
For those occasions that call for a little bit more elegance, lace or mesh dresses are the way to go. These dresses bring a touch of sophistication without compromising on the fun factor that should always be a part of Junior's fashion. The intricate lace or mesh detailing adds a level of elegance that is perfect for more formal summer occasions. Pair these dresses with cute sandals, and your girl is ready to steal the show!
Ready to try Kidpik?
Tell us about what your child loves (and doesn't love!) and our stylists will do the rest. They'll receive customized, surprise fashion delivered on your preferred schedule to unbox and try on at home.
Get Styled
Skip, pause, or cancel anytime.