Back To School Denim Styles: Top Trends for Kids
Back To School Denim Styles: Top Trends for Kids
Back-to-school trends for kids are a great way to keep in tune with what you're going to see at school.
There are some items that are a part of our wardrobe all year. One of our favorites is denim.
We have so much fun reinterpreting it into the season's latest trends and mixing and matching it with new styles. While we've loved wearing our denim shorts this summer, we're excited to start swapping them out for our favorite jeans.
The best thing about denim is that it's super versatile. Our back-to-school fall collection is full of denim items in all different styles.
Whether your child is a boy or girl, toddler or big kid, we can guarantee we have a denim piece just calling their name.
Denim is an American fashion staple and can be worn in so many different ways.
Available in jackets, jeans, tops, and more, there's something for everyone.
As we head into the new school year, take an inventory of your child's wardrobe. Do their favorite pieces still fit?
Are their jeans up to the latest trends? Do they need a new denim jacket to layer wear in a chilly classroom?
Back-to-school shopping can be challenging, especially with multiple kids, so we're here today to make things easier.
We've rounded up some of our favorite Fall denim pieces and will provide you with all the latest styling tips and tricks. Get ready to click "add to cart!"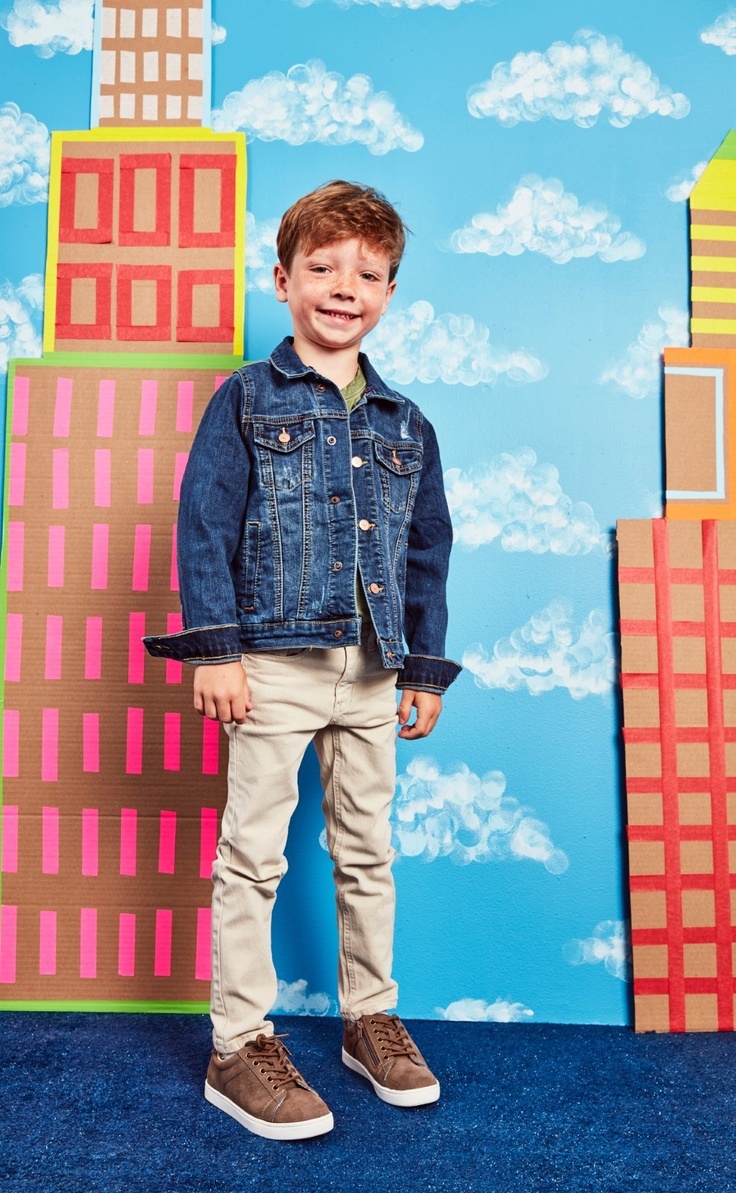 First up is a classic denim jacket.
This is a staple piece for both boys and girls.
Pro tip: size up! It'll give your kid a trendy oversized look for now, and still fit them as they grow.
We're big fans of the denim jacket here at kidpik.
They truly go with anything and are the perfect layering piece for cold classrooms or the crisp fall air.
Go with a classic blue for more of an Americana feel. When you want your little guy to look a bit more dressed up, style it with khakis and a nicer shoe.
For the girls, layer it over their favorite dress or pair it with jeans for a chic double-denim look.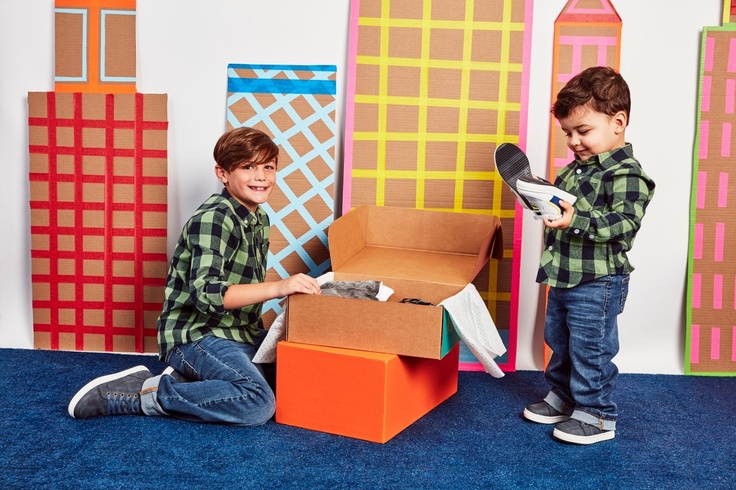 Blue jeans are always in style. They're also a back-to-school must have.
The best thing about these jeans is that they go with anything and everything your boy may already own.
On casual days, where them with his favorite graphic tee, hoodie, and sneakers. Or, dress them up a bit with a plaid button down top.
Your toddler boy will love matching his big brother with jeans from our toddler collection!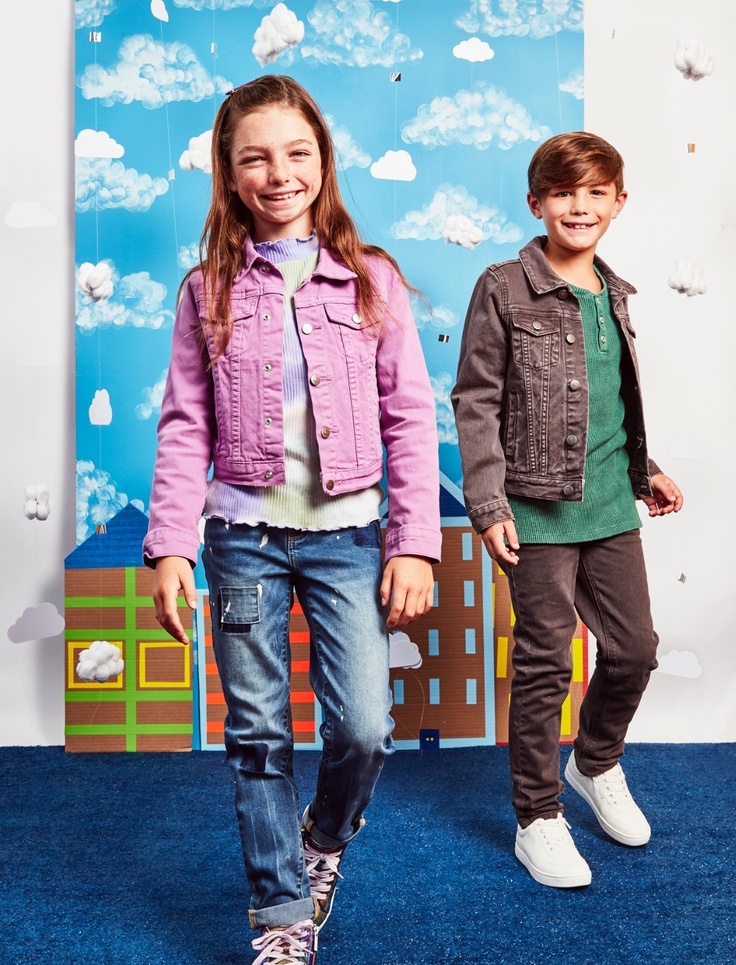 Colored denim is a great way to add a pop of color to your kid's look.
The kidpik colored denim jacket is available in a wide variety of colors for both boys and girls.
We love styling a colored denim jacket with classic blue jeans. It's a great way to wear double denim without too much blue.
For the girls, this fall, try styling a light colored denim jacket, like lilac, with her favorite distressed blue jeans. Paired with a tie-dye top, it'll help bring some of the colors out, and complete her look.
Our blackened pearl denim jacket for boys is a great way to give your little guy an edgier style. Wear it with black jeans, a colored t-shirt, and fresh white sneakers.
We guarantee he'll be the best dressed in class!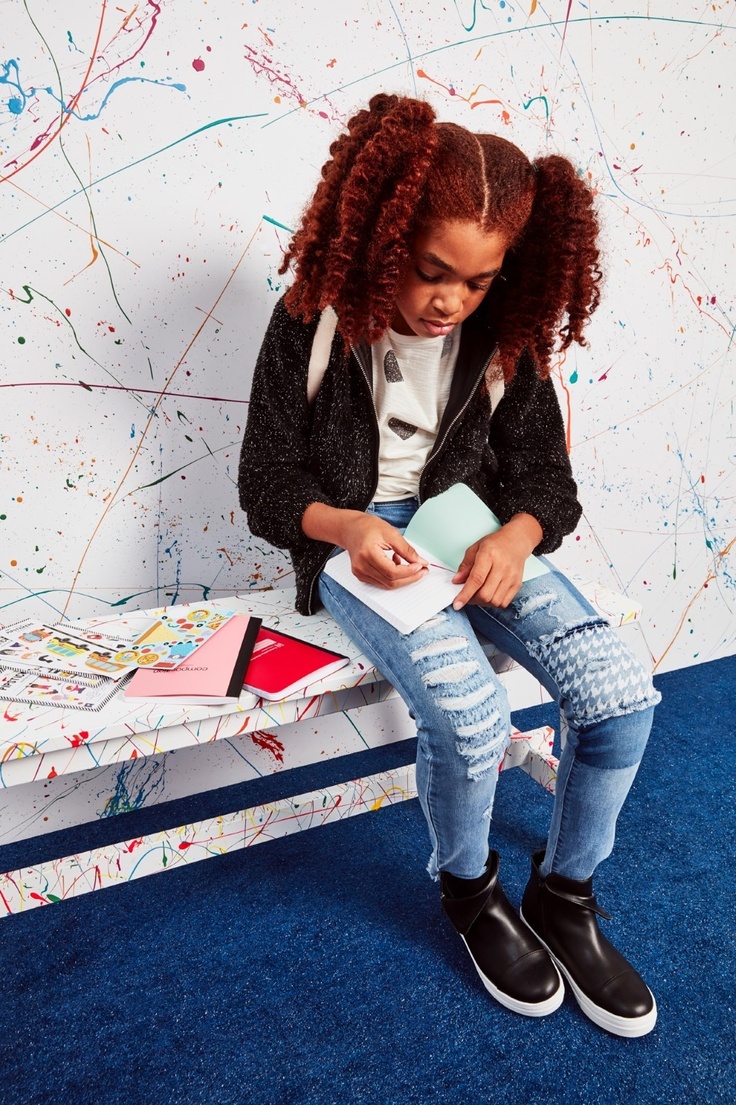 Distressed or embellished denim is a huge trend for both kids and adults this fall.
Our fall collection has great pieces that your girl will be excited to wear time and time again.
From ripped jeans, to sequin patches, or star prints, we have all the fun denim you can imagine. Style your distressed denim with a plain white t-shirt.
This will help tone down your look a bit, but don't forget to add some pizzazz with her jacket.
Try something in a fun color, or a sparkly neutral to pull the whole look together.
Complete it with her favorite pair of shoes, whether they're black sneakers or her trusty leather boots.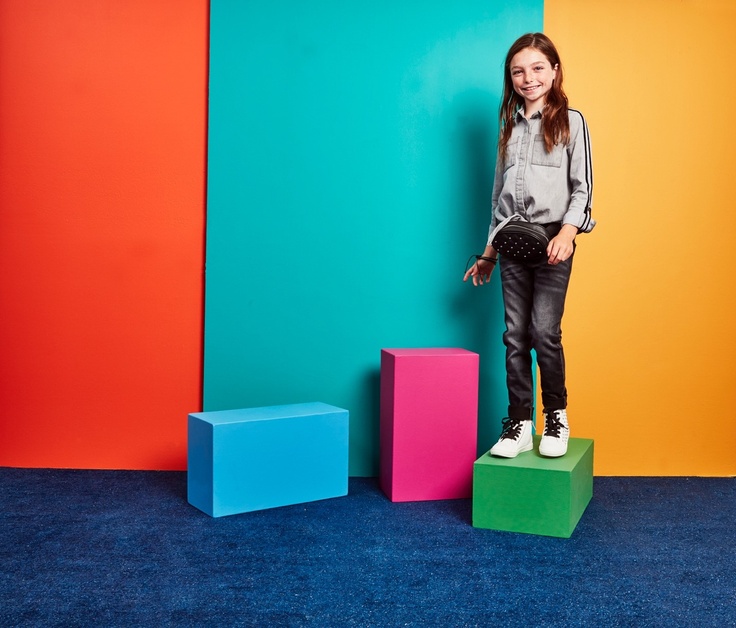 Skinny jeans are a school shopping staple.
The kidpik skinny knit jean has a great amount of stretch that gives them added comfort.
The Cumin Wash is a great alternative to the classic black skinny jean. The distressed look will give her outfit a fashion-forward edge.
They go with everything, but we recommend a gray top to play off the color of the jeans. Style them with white sneakers to complete the look, or maybe a black moto boot.
No look is complete without an accessory. Top the look off with a black bag. She'll be able to store her phone, fidget toys, and more in there!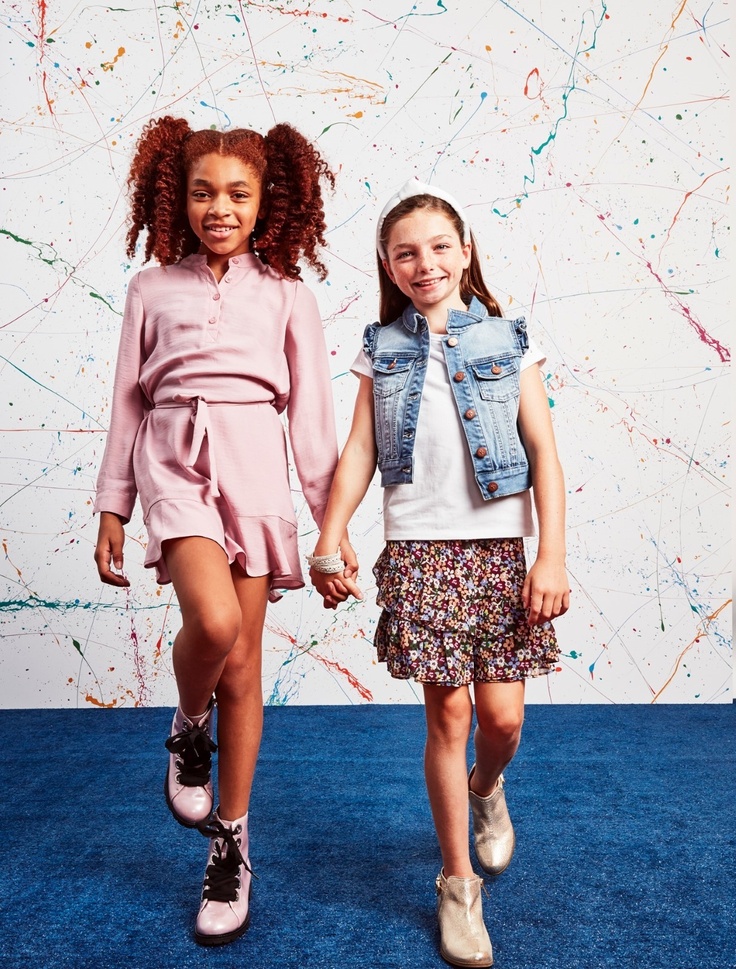 A denim vest may seem more like a summer item, but we're here to show you how you can wear it in the fall as well.
If you're in a warmer climate, style it with a floral skirt and a basic tee.
For the colder weather, try wearing it with your favorite jeans and a turtleneck in your girl's favorite color.
Finish her look with fun metallic boots and her favorite hair accessory.
Complete your kids back to school wardrobe by signing up for a kidpik clothing subscription box.
Available in sizes 2T-16, they come with all the fashion items your kid needs to look and feel their best this school year.
Take our 3-minute style quiz, and then wait for delivery day.
Our team of expert stylists will put together three mix-and-match outfits curated just for them. You can choose to receive a box every 4, 6, or 12 weeks.
Ready to try Kidpik?
Tell us about what your child loves (and doesn't love!) and our stylists will do the rest. They'll receive customized, surprise fashion delivered on your preferred schedule to unbox and try on at home.
Get Styled
Skip, pause, or cancel anytime.