How to Customize Your Shoes
How to Customize Your Shoes
Have you ever wanted to design your own shoes? Here at kidpik, we're big fans of expressing your unique personal style in any way we can. Today we'll be showing you how to customize your shoes. Sometimes this means taking a sneaker that we've had for years and revamping them, or other times, we'll purchase a shoe with the sole intent of customizing them. The best part is that you probably have all the tools you need to design your shoes in the house. However you decide to customize them, we know they'll look great with your favorite fashion from your monthly clothing subscription box!
Before starting, gather your supplies. You can use things like paint, mod podge, spray paint, paint markers, glitter, tape, and glue. You can customize a wide variety of shoes. We recommend everything from a vans shoe and nike shoes to dress shoes and flip flop's.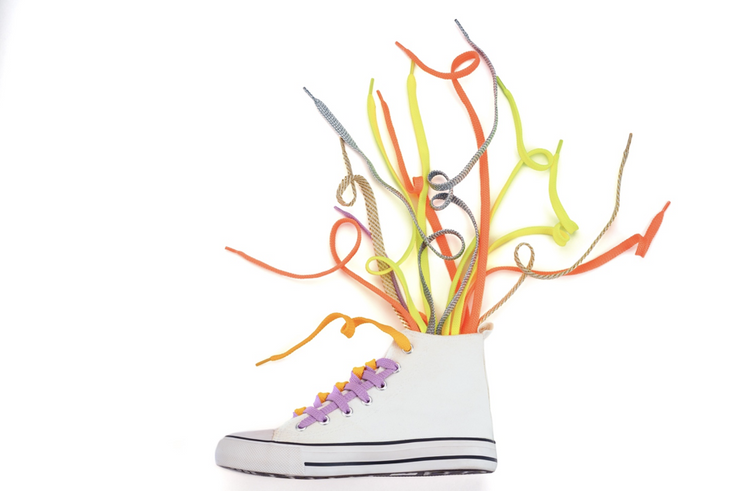 First up is one that's so simple, you probably never thought of it before – change up your laces! Shoelaces are sold separately in tons of fun colors that will add the perfect pop to your look. Choose a complimenting or contrasting color, depending on how edgy you want to go. Forget lacing your sneakers up the old fashion way. There are a bunch of fun ways to lace your sneakers up, that will add an extra touch of style to your shoes. These custom shoes are sure to make your look stand out.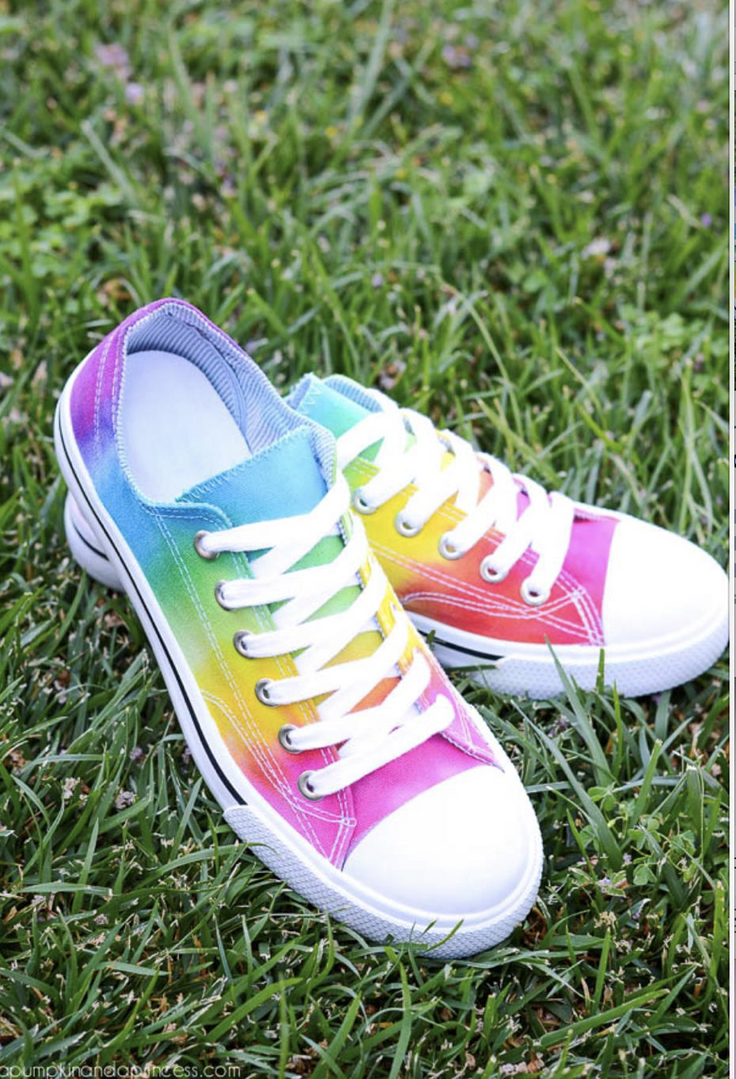 We all know that tie-dye has been a huge trend in the last few months. By now we've tie-dyed our t-shirts and sweats, but we haven't done our shoes! It's actually super simple to do, and a great activity for the whole family. Use a pair of old canvas sneakers, or buy a new pair for the occasion, and grab a tie-dye kit. Choose the colors that will go with your personal style the most, and click here for the tie-dye tutorial.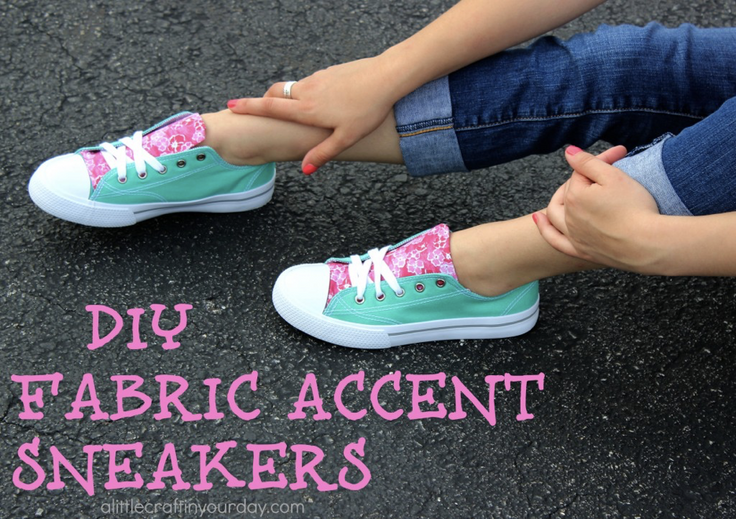 Now it's really time to put your design cap on. These custom shoes are the best way to show off your unique personal style and give life to your pair of neutral shoes. Start by choosing a pair of sneakers. They can be any kind as long as they have a tongue. Head to the fabric store and choose a fabric that best represents your style, and matches the color of the shoe. All you'll need now is decoupage and a paintbrush!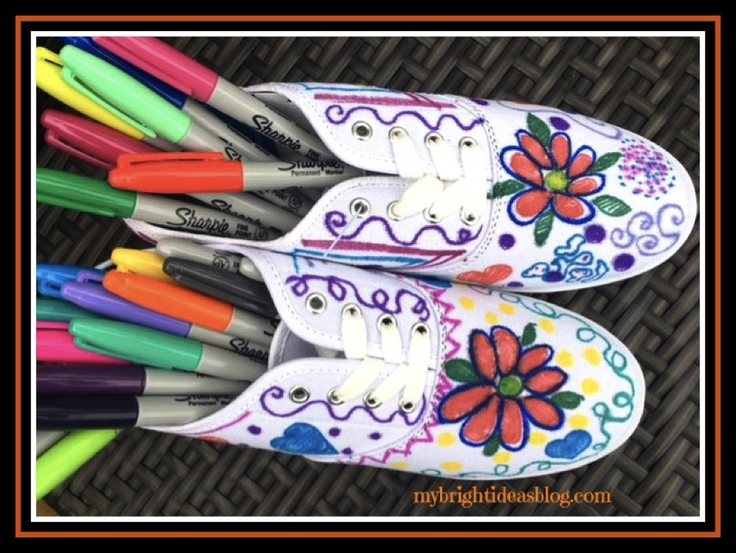 Do you have a little one that loves to draw on everything in their reach? Then this is the activity for you. Let them express their artistic ability by creating these custom shoes! All you'll need is a pair of canvas shoes and sharpies. Make sure they know not to draw anywhere other than the shoes. They'll love getting to design their very own pair of shoes.
FAQ About Customizing Your Shoes:
How can I customize my own shoes?
There are so many ways! Start off by changing out the shoelaces, and lacing them up in a fun new pattern. Tie-dye your old converse to give them new life. You can use fabric to customize the tongue of the sneaker, and Sharpie to create your own design.
What are the best shoes to customize?
You can customize any shoe, but sneakers tend to be the easiest. You can use a canvas shoe like converse or vans. You can also customize your Nike's or Adidas'.
Can you use any type of paint to customize your shoes?
Depending on the type of shoe that you're customizing, there are different types of paint you can use. Leather and rubber paint are perfect for sneakers. If you're using a canvas shoe, you can use acrylic paint.
Sign up today to receive the best clothing subscription box for boys and girls. Take the fun style quiz, and our team of stylists will curate a custom-styled box just for them! If you're still looking for sneakers to customize, head to the kidpik shop here.
Ready to try Kidpik?
Tell us about what your child loves (and doesn't love!) and our stylists will do the rest. They'll receive customized, surprise fashion delivered on your preferred schedule to unbox and try on at home.
Get Styled
Skip, pause, or cancel anytime.