Have fun Gardening with Your Kids
Have fun Gardening with Your Kids
It's time to get our hands a little dirty! Today, we'll be painting flowerpots and then planting seeds in them. Gardening is a great way to teach the kids about nature and the environment. They'll love watching their very own plant grow over time!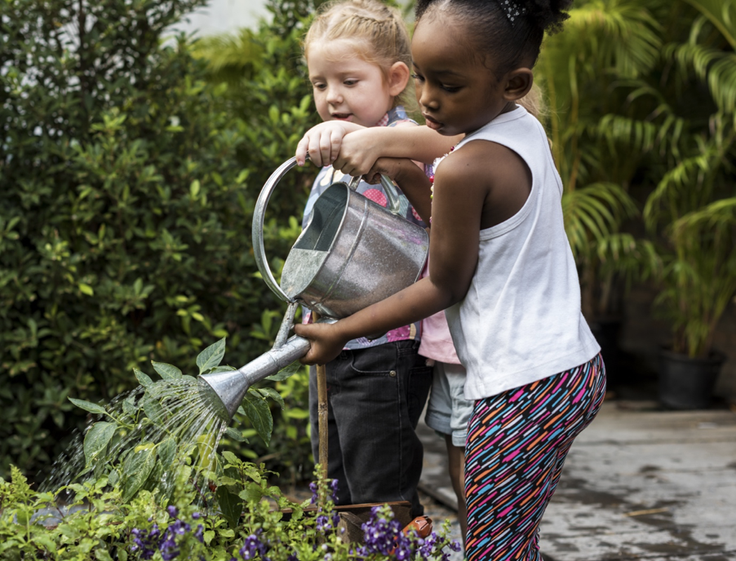 Here's what you'll need:
1 terracotta pot per child
Paint
Paintbrush
Assorted seeds of your choice
Spade
Lightweight soil-less potting mix
Watering can
Popsicle sticks
Spray bottle filled with water
Plastic wrap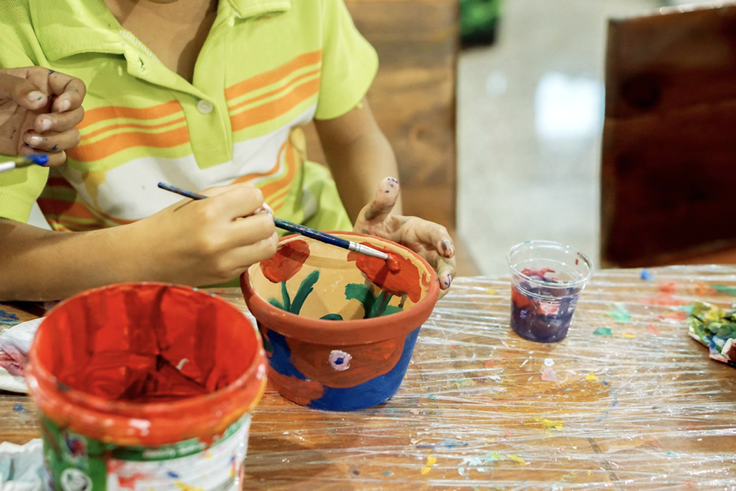 Start the day off by painting your flowerpot. Allow time for it to dry completely before planting your seeds. Not only are these pots fun to paint, but they make the perfect gift for family members!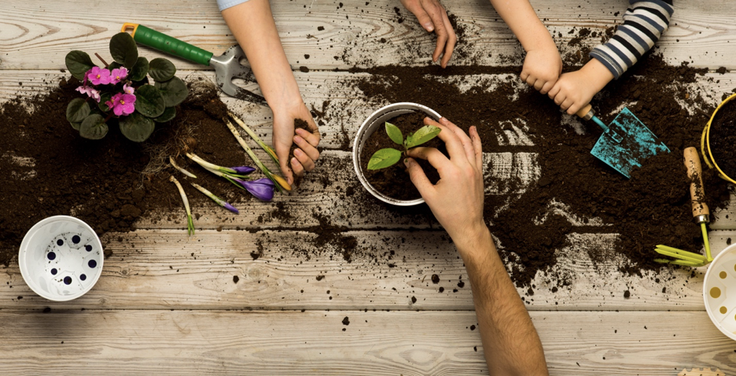 Once your flowerpot is dry, it's time to start planting!
Make sure your pot is completely dry.
Moisten the potting mix. If water comes out when you squeeze it, add more mix. It should be damp, but not soaked.
Using your spade, fill your pot with the mix, leaving about half an inch at the top. Tap the container gently to settle the mix.
Plant your seeds.
Mist the top of the soil with a spray bottle.
Write the name of the seeds on a popsicle stick, and insert it into the pot.
Lightly cover the top of the pot with plastic wrap. This will keep them from drying out, and keep them warm.
Place your pot in a warm, sunny spot.
Once the seedlings emerge, you can remove the plastic, and watch them grow!
Total Time: 45 mins
Kidpik is the leading fashion clothing subscription box service for kids ages 3-14, shipping personalized, coordinated boys outfits and cute girls outfits directly to your door.  Our mission is to make kids look good, so they can feel good and take on each day with confidence. Learn more about kidpik and take our fun style quiz here.
Ready to try Kidpik?
Tell us about what your child loves (and doesn't love!) and our stylists will do the rest. They'll receive customized, surprise fashion delivered on your preferred schedule to unbox and try on at home.
Get Styled
Skip, pause, or cancel anytime.