Getting Dressed Up For Spring Holidays With Picture Perfect Looks That Kids Love
Getting Dressed Up For Spring Holidays With Picture Perfect Looks That Kids Love
Spring family picture outfits are on our mind. Flowers are blooming and it's the season to get dressed up and look picture perfect. With several major holidays celebrated during springtime, it can be challenging to find outfits for boys and girls that are both stylish and comfortable that kids – and parents - will love.
If you're not sure where to start, never fear. Kidpik is here!
Finding Inspiration from a Box!

We've put together a few ideas on how to get that just right picture-perfect look. One of the first places to go for inspiration is right here on this website! Kidpik's subscription box option is an easy, fast, and convenient way to get spring holiday looks for boys and girls delivered right to your door. It's risk free too.
Just try everything on in the comfort of your own home. Returns are easy, the average price is $16 per piece when you keep the entire box. Kidpik also offers a try before you buy experience with no styling fees.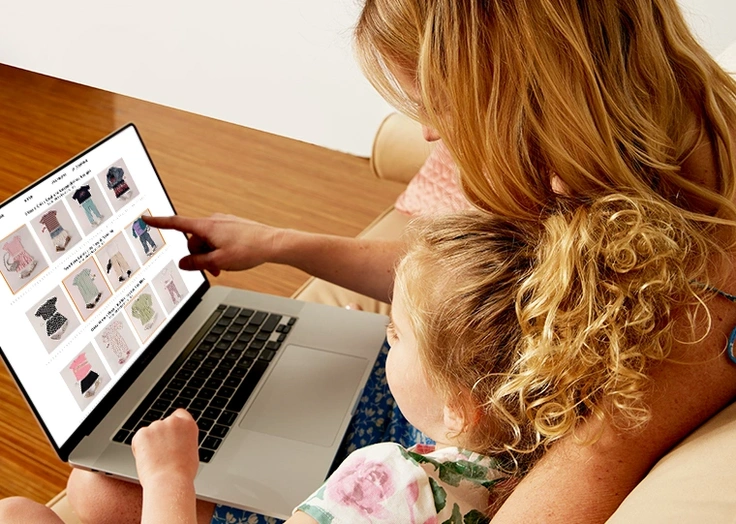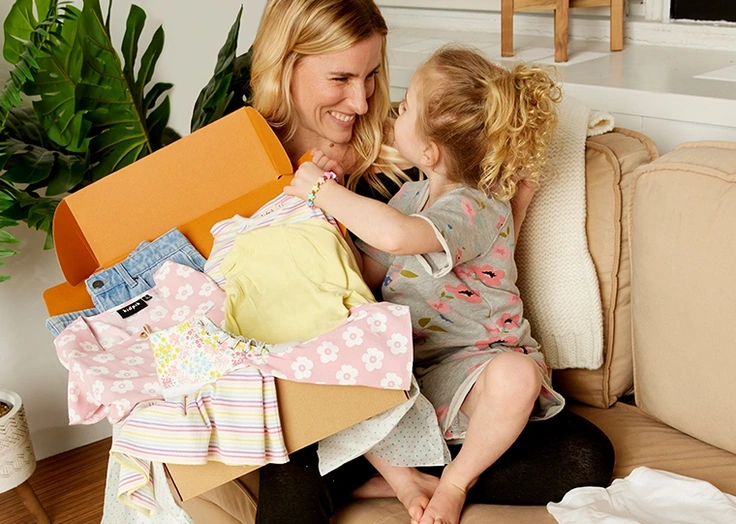 Floral Dresses Are the Spring Wardrobe Holiday Essential

Nothing says "celebrate!" Like a pretty dress. This season, floral dresses should be at the top of your girl's list of must-haves. Kidpik has countless options to choose from when it comes to floral dresses: long sleeve dresses with ruffles, tiered dresses with short sleeves, or trendy looks with mixed patterns. There's literally a style of dress for every girl.
Sporty types will love the stripe inset sweatshirt dress, those with a tea party obsession will rejoice when opening their box with this rose floral ruffle hem dress, and those that like to make a unique statement will feel their best in this asymmetrical rainbow stripe dress.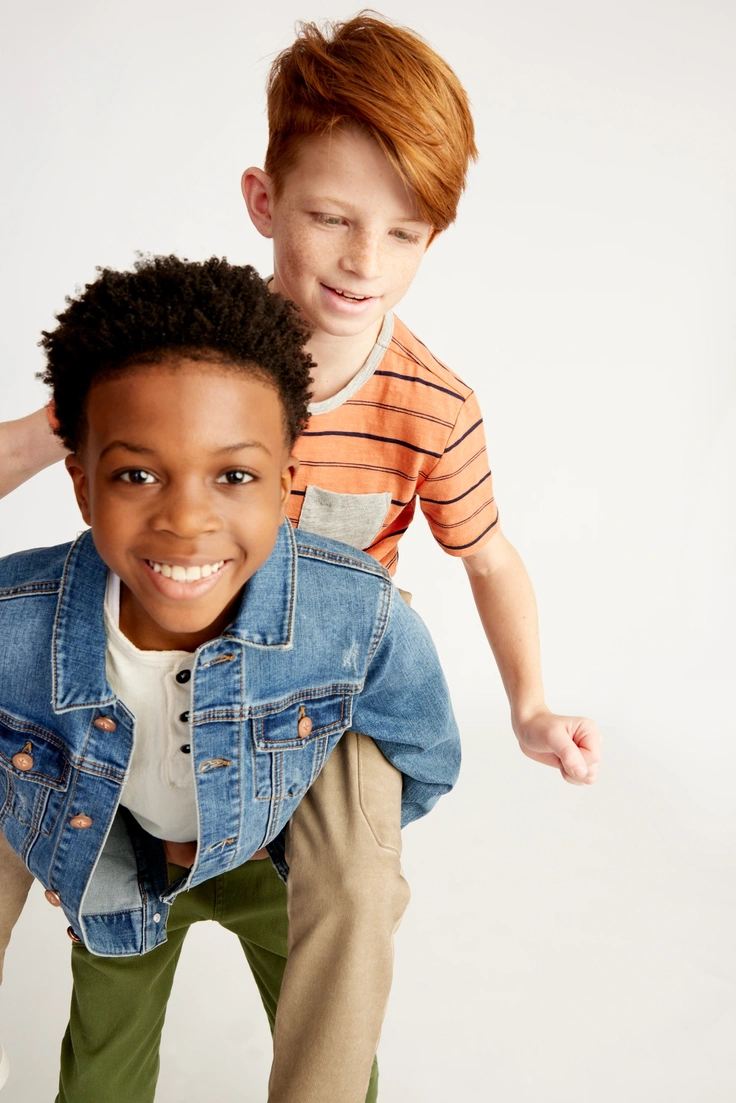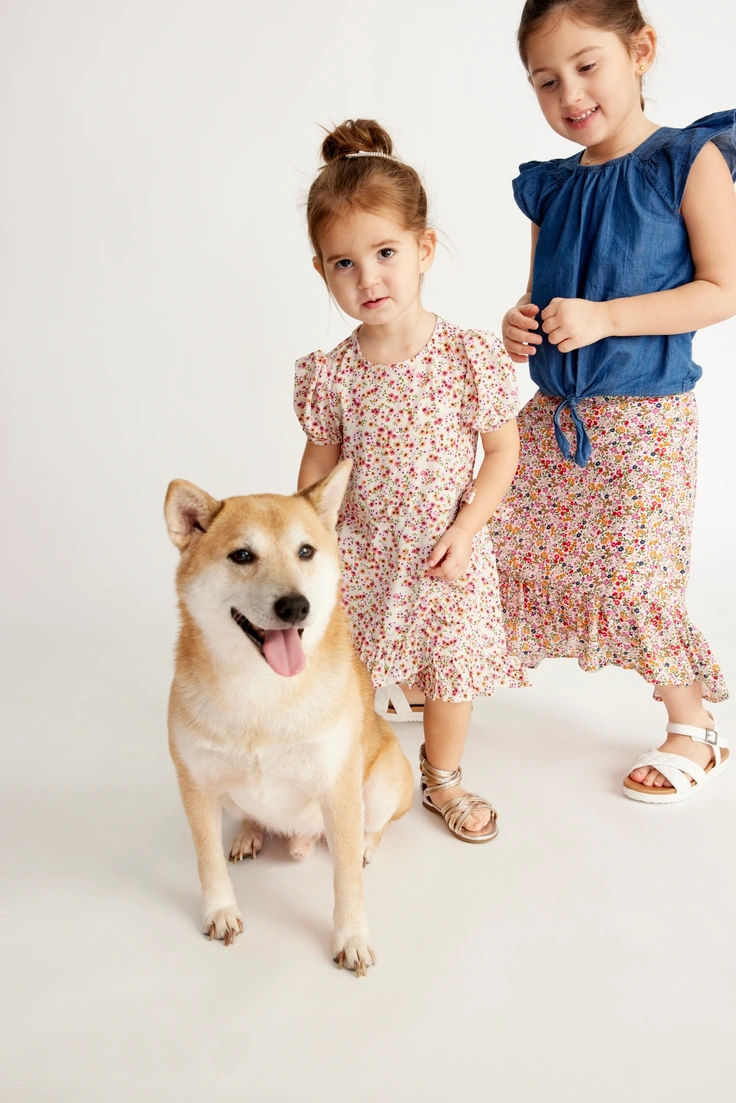 Dressy, Yet Comfortable Looks for Boys

When dressing kids up, comfort should always come first. This is especially true for boys that never want to get out of their joggers! Khakis are a great way to get dressed up without feeling uncomfortable, and Kidpik knows exactly how to do it.
New spring styles come in a variety of cuts and can be paired with a traditional rugby, 2 toned sweater vest, or classic denim button down. For family celebrations and holidays, denim can be dressed up with a polo shirt or even just an untucked button down that will do the trick for dressy but not too stuffy look. To add a bit more color, it is spring after all, opt for colored denim which comes in blackened pearl, golden spice, oyster grey, sundried tomato, blue horizon, and woodland blue.
A Laced-Up Look

No outfit for the spring holidays is compete without a great pair of footwear. Trending styles are white low-top sneakers for boys and girls, high-top metallics for girls, and sandals if you're in a sunny warm place.
For something slightly more polished, opt for faux-leather low top sneakers for boys which has an updated look that is both stylish and comfortable. They easily match any outfit and can be taken anywhere – from brunch to family gatherings at the park!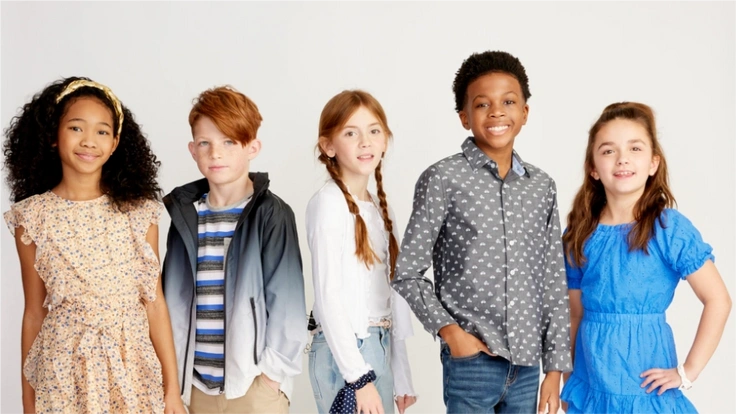 Ready to try Kidpik?
Tell us about what your child loves (and doesn't love!) and our stylists will do the rest. They'll receive customized, surprise fashion delivered on your preferred schedule to unbox and try on at home.
Get Styled
Skip, pause, or cancel anytime.