Healthy Pumpkin Spice Recipes for the Whole Family
Healthy Pumpkin Spice Recipes for the Whole Family
When autumn leaves start to fall, pumpkin spice starts to call! This beloved seasonal trend has found its way into every corner of our lives—even toothpaste and deodorants. But beyond lattes and candles, pumpkin spice can also be a nutritious addition to your family's meals.
For all you pumpkin spice enthusiasts, we've crafted a selection of recipes that let you enjoy this autumnal favorite from morning till night. Yes, you read that right—pumpkin spice every day!
Pumpkin Spice Cream Chai Latte: A Wholesome Twist
Chai and pumpkin spice flavors meld beautifully, making a creamy yet healthy version surprisingly easy. Using unsweetened almond milk, a dash of real pumpkin puree, a hint of honey, and a sprinkle of homemade pumpkin spice mix, you've got a latte that's not just delicious but also rich in vitamins and low in sugar.
It's our go-to drink for those chilly autumn mornings; even the kids love a decaffeinated version!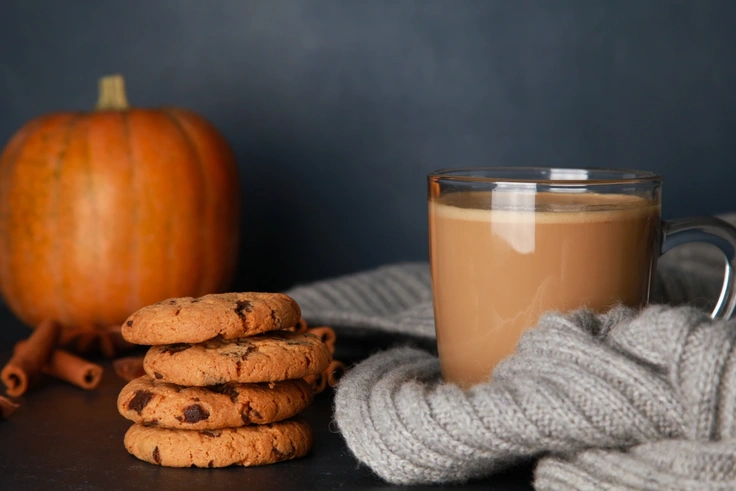 Breakfast: Pumpkin Spice Overnight Oats
Who said pumpkin spice couldn't be a breakfast of champions? Make overnight oats infused with a swirl of pumpkin puree and a dash of your favorite spice blend. Add in some chia seeds or flaxseed meal for extra fiber and texture.
Kids love waking up to the smell of pumpkin spice, and knowing it's in their morning oats makes getting ready for school much more manageable.
Snacks: Pumpkin Spice Energy Bites
In need of a midday pumpkin spice fix? These energy bites are perfect for kids on the go or parents needing a quick afternoon pick-me-up. Blend rolled oats, pumpkin puree, maple syrup, and one tablespoon of almond butter, and sprinkle some pumpkin spice. Roll them into balls, and voila!
You've got a nutritious and energy-boosting snack that satisfies those pumpkin spice cravings in the most wholesome way.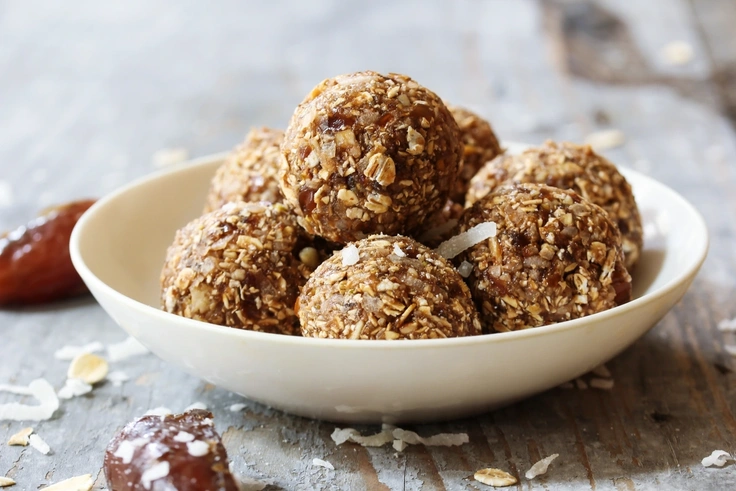 Dinner: Pumpkin Spice Roasted Veggies
Yes, even dinner can have a touch of pumpkin spice magic. Certain vegetables like carrots and sweet potatoes pair wonderfully with the fall-favorite spice. Mix them with olive oil, sprinkle with a modest amount of pumpkin spice, and roast until tender.
It turns a regular dinner side into a conversation starter, and kids are more likely to eat their veggies when they're seasonally spiced!
Dessert: Pumpkin Spice Nice Cream
Let's end the day with a sweet, delicious, and nutritious treat. Blend frozen bananas with some pumpkin puree and your homemade pumpkin spice mix. Serve immediately for the best soft taste experience, or if you prefer a more frozen texture, freeze it for an hour for a firmer mixture.
It's a dessert game-changer in most households, and the kids can't get enough of it!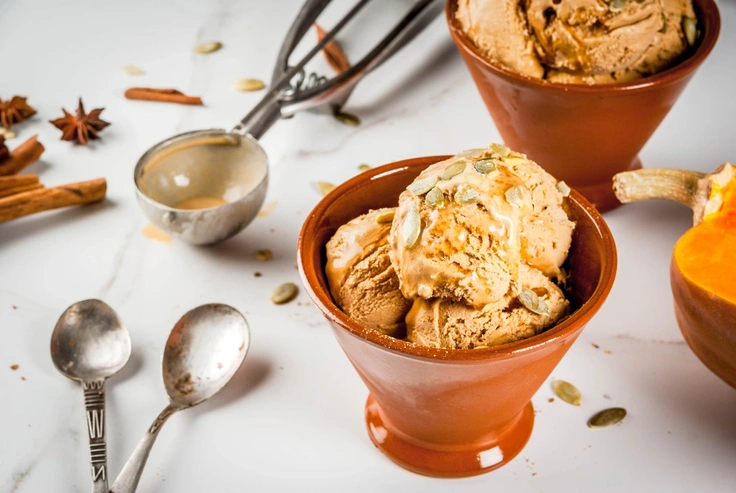 Pumpkin spice season doesn't have to be limited to lattes and scented candles. For all you pumpkin spice fans, this selection of recipes allows you to celebrate your favorite fall flavor from sunrise to sunset. So make this autumn unforgettable by infusing a little pumpkin spice into every meal.
Happy cooking!
Ready to try Kidpik?
Tell us about what your child loves (and doesn't love!) and our stylists will do the rest. They'll receive customized, surprise fashion delivered on your preferred schedule to unbox and try on at home.
Get Styled
Skip, pause, or cancel anytime.