How To Fold Kids Clothes To Save Space
How To Fold Kids Clothes To Save Space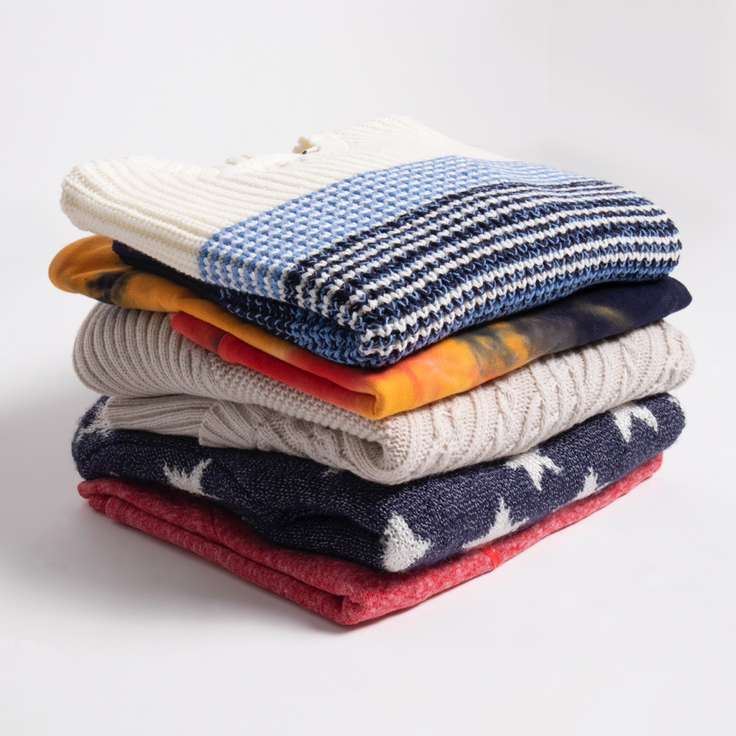 Oftentimes children's bedrooms look an awful lot like the aftermath of a tornado. Unfortunately, kids enjoy leaving their clothes, toys, and other items messy and strewn.
Finding the time to tidy your house can be challenging, and keeping your kid's closet organized can be impossible- especially since they outgrow clothes quickly.
To help you optimize your closet and drawer space, we've created a step-by-step guide on how to fold kids' clothes to save space:
Step-by-Step Guide to Folding Kids' Clothes
Get rid of outgrown baby clothes and maximize drawer and closet space by learning how to fold kids' clothes the right way:
How to Fold Dress Shirts
Experts say the best folding technique is as follows:
Place your child's t-shirt on a flat surface and fold the right arm in at the armpit seam
Next, fold the shirt towards the center
Repeat steps 1 and 3 on the left side so that your shirt looks rectangular
Move the bottom of the folded shirt up to the top
Smooth out your child's t-shirt and place it inside
How to Fold Dress Shirts
When folding dress shirts, make sure you fold them for a suitcase or drawer. Avoid crushing it by following these steps:
Fold the right side of the shirt towards the middle
Flip the sleeves and then refold it
Repeat the procedure on the other side
Fold your child's dress shirt halfway to make a rectangle
How to Fold Pants
Say goodbye to a messy drawer by folding your little one's pants in the following way:
Lay the pants on a flat surface
Fold the right leg of your little one's pants over the left side
Tuck the crotch and fold the pants in half, making sure you leave a tiny space at the top
Now, fold the pants three times from the bottom to the top
How to Fold Socks
Kids' socks are tiny, so you can't fold them in thirds. Here's how you can fold your child's sock without using the old sock-tucking trick:
Create a 'T' by keeping one sock perpendicularly over the other
Fold the right side of the sock underneath over the other sock
Repeat step 2 for the left side of your child's sock
Fold the top sock in a way that it overhangs above
Fold the overhanging part of the sock between the previously folded layers
Store the socks side by side in their dresser drawer
How to Fold Underwear
Folding kids' clothing can be challenging, especially their tiny underwear. Here's how you can save space:
Lay your child's underwear over a flat surface
Fold the bottom part of the underwear to create a skinny rectangle
Lastly, fold the underwear in half to make a small square
How to Fold Sweaters
Sweaters may take added space if you fail to store them in an organized manner. Here is how you can fold sweaters to save extra storage space in your kids' closets.
Lay the sweater over a flat surface.
Fold the arms across, keeping them parallel to hem.
Fold each side inwards.
Fold the upper half and stack them neatly.
Tips and Tricks for Organizing Your Children's Closet
Tiny clothes may take a lot of space if one fails to organize them according to the requirements. Here are some tips for parents to manage kids' clothing to add more storage in their closets.
Empty Your Children's Closets
The first thing parents can do is empty their kids' closet. It will help to categorize clothing items according to their usage. You may sort out things that take extra space, such as fitted sheets, seasonal clothes, or even outgrown clothes. Once you have emptied the closet, you can analyze the space and decide which items can go there.
Sort Clothing into Different Categories
Once you have done step one, now is the time to sort things out. Divide the clothing items into different categories. You can separate winter clothes and pile them in a bin for later use. You may also separate hanging clothes from folded clothes.
Declutter Your Space
Now is the time to organize clothing that you cannot hang, such as pajamas, night suits, or even daily clothing. You can always add more shelves to organize the closet. In addition, you can use drawer dividers or drawer organizers to sort items such as socks, beanies, mittens, underwear, booties, and more.
Use Storage Bins and Plastic Bags
Another fantastic way to organize the closet is using plastic bags or storage bins. They can serve as clothes' storage space to sort clothing according to its usage, label the box, and place it inside the closet.
Organizing kids' closets may be challenging if one fails to do it strategically. The key to organizing the closet to perfection is to sort things according to their usage and size. It helps create enough space for everything without worrying about the piles of clothing on the floor.
You can always make cleaning a fun activity by engaging your children in sorting clothes according to size or type. Cleaning kids' closets do not have to be a hassle if done right.
Ready to try Kidpik?
Tell us about what your child loves (and doesn't love!) and our stylists will do the rest. They'll receive customized, surprise fashion delivered on your preferred schedule to unbox and try on at home.
Get Styled
Skip, pause, or cancel anytime.