How to Teach Kids All About Clothes
How to Teach Kids All About Clothes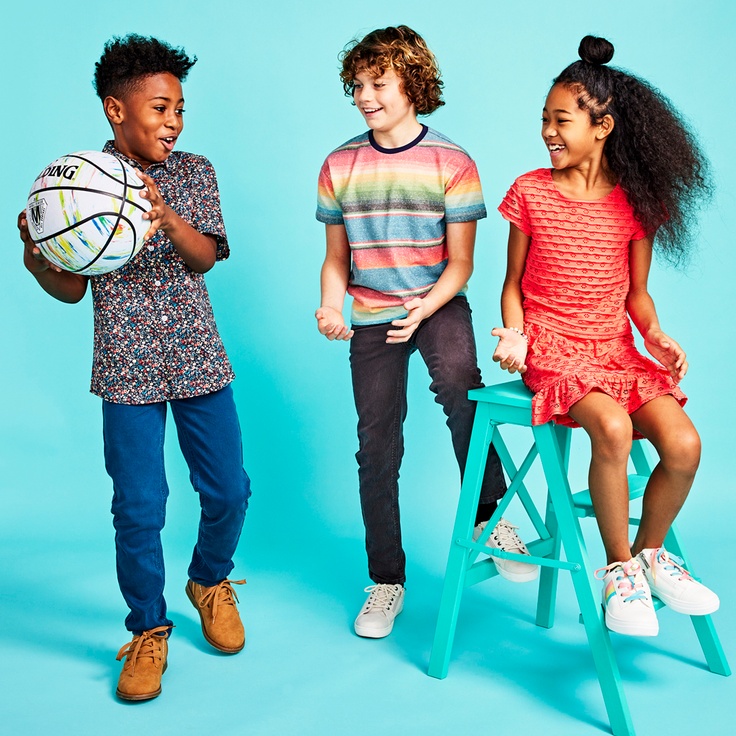 How to Teach Kids All About Clothes
The process of learning all about clothes, including how to dress themselves, choose appropriate attire, and how to care for clothing can be a struggle for many kids. This experience can be frustrating for both parents and their little ones when a child is seeking independence but struggling to grasp new concepts.
Many children struggle to learn to dress themselves appropriately, match clothing, and care for their dirty clothes.
There are several techniques and habits that parents can implement to help their little ones learn about clothes without becoming stressed.
Teach Them Early
You can help children get a head start on learning about clothing by starting to teach them early. Even as infants, simple habits, such as naming clothing as you pick it out, as you dress baby, and while you shop is an easy way to begin. This habit will help infants learn new vocabulary words, sounds, and identify these words with the correct article of clothing.
You can then label your little one's clothing drawers with their related contents once the infant grows into a toddler. For example: T-Shirts, Underwear, Pants, Socks, Etc. Labeling is a great practice for learning words, their meaning, and how to spell them throughout the elementary years for numerous items throughout the home.
How to Dress Themselves
Learning to dress themselves is a difficult task for children to master. This can be frustrating for parents who are on a time crunch and for little ones who are fighting to gain their independence. Provide your child with enough time to practice dressing themselves, encourage them, and allow them to start trying as soon as they seem interested. It is important not to become frustrated or discourage them from practicing these important skills.
Buying pants with elastic waists can help young children practice dressing themselves before they have mastered buttoning pants. This skill will take longer and requires coordination, fine motor skills, and a strong pincer grip. Use activities, like puzzles and coloring, to strengthen this grip.
Appropriate Clothing
Even once they can dress themselves children often struggle to choose clothing that matches and is weather appropriate. Be sure to allow them enough time to change clothing themselves when this issue arises. This is a common occurrence and will take developmental skills, logic, and practice to fully comprehend and master.
Buy your children dolls, dress-up books, and other fashion-related toys or games to practice matching clothing.
Discovering Their Sense of Style
As children get older they will need to discover their own sense of style. This is an important part of their identity, self-esteem, and confidence. These elements are a crucial part of a child's healthy development and will affect their personal and academic achievements in the future.
You can help children discover their unique sense of style in several ways. Educate children on the different fits, fabrics, and types of clothing when you are shopping. For example, skinny, bootcut, and straight-legged jeans and/or khakis.
3-Minute Style Quiz
kidpik provides parents and children with a style quiz to help children discover the types of clothing and patterns that meet their style preferences. Help your child fill out the quiz online to better understand the types of clothing he/she likes.
Caring for Clothing
Another important thing for children to learn is how to care for their clothing the right way. Children are messy by nature and have to develop good habits and practice them regularly to master them.
Dirty Laundry
For younger children, start with the simple chore of putting their dirty laundry into the laundry basket. This will teach children to pick up after themselves and be accountable for their own messes.
As children get older, begin labeling the clothes hamper and have school-age children put clothing into appropriate bins. This will help children learn organizational skills, reading, and which clothes are washed together. Let your children help you sort, wash, and fold laundry when it is time to clean dirty laundry. Hand small children laundry out of the washing machine and let them help put clothes in the dryer.
Child's Closet
Traditional closet racks are much too high for small children to reach. Use cubicles and fabric cubbies to allow small children to store their laundry. You can label these with pictures and the vocabulary word for each type of clothing.
Games and Rewards Make Everything More Fun
Parents can turn any of these habits into a fun game that will encourage children to play, use their imaginations, and master these skills.
Flashcards and matching card games are a fun way to learn the names of clothing articles and other basic items.
Puzzles, painting, drawing, and other crafts are great ways to help children improve their hand-eye coordination and pincer grip. These are two very important skills for learning to dress themselves.
Reward children when they choose outfits that are weather appropriate and/or take care of their clothing. For example, when your child puts clothing in the correct hamper let them choose a little surprise or reward.
kidpik Subscription Boxes
kidpik subscription boxes include 7 high-quality articles of clothing, including shoes, in every box. They offer their customers a wide range of boys and girls clothing sizes from 2T to 16. Every box is hand-selected by experienced style curators and based on your child's unique style preferences. The clothing included is seasonally and age-appropriate and there is no obligation to purchase.
Visit kidpik online to get started and help your child discover the world of clothes, how to care for them, and their own unique style.
Ready to try Kidpik?
Tell us about what your child loves (and doesn't love!) and our stylists will do the rest. They'll receive customized, surprise fashion delivered on your preferred schedule to unbox and try on at home.
Get Styled
Skip, pause, or cancel anytime.