How to Organize Your Kids' Clothes
How to Organize Your Kids' Clothes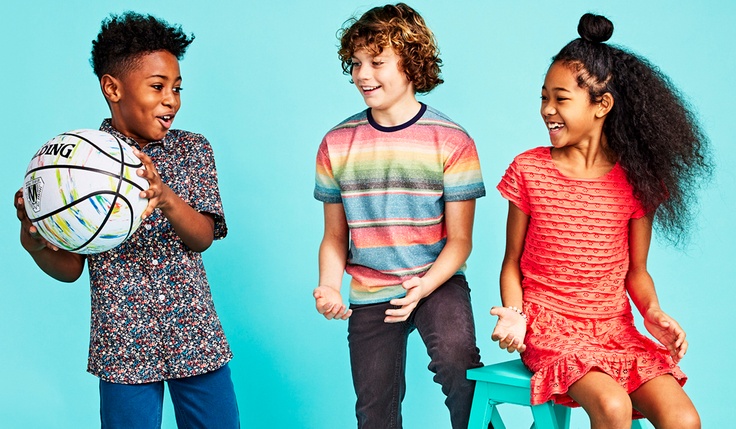 How to Organize Your Kids' Clothes
Making optimum use of the space at your disposal is the secret to maintaining a good kid's closet. Since children's clothes are small, it's smart to invest in drawer dividers, storage, and boxes to make sure that no room is wasted. Wardrobes, like most things' kids get their hands on, may take a beating, so when arranging kids closet organizing, make sure you select durable boxes and baskets. Adding splashes of color not only makes it more appealing but also teaches kids how to sort their belongings.
The more organized your kids' closet is, the easier it will be to dress them in the morning. To ensure they can choose their own outfit, consider low rails and easy-to-reach baskets.
Do you want to learn how to store, sort, and arrange your child's clothes quickly and easily? This article is chock-full of suggestions for organizing children's clothing.
In 3 Steps, Organize Your Children's Clothes
Let's get started!
Step 1- Sort your kid's clothing
What's the primary step in organizing your child's wardrobe? Remove everything from their drawers and closet. Take out all the clothes and visibly arrange them. You could spread out kids' clothes on their dresser drawer, or bed, or on a blanket positioned on the floor.
Sorting Advice
The Pile of "Stays." This pile is for everything your child is wearing actively that is seasonally suitable and in good shape.
The "Savings" folder. This is for clothing that your child does not require at the moment. You'll save room and energy keeping your child's closet and drawers neat by placing your "save" pile into storage until the appropriate season arrives.
The "Pass Down" pile is a collection of items that have been passed down from one generation to the next. If you have more than one child, it's standard practice to store your oldest child's outgrown clothes for their smaller siblings to wear. Make a new stack just for these things.
The "Donate" pile is for the items to be donated. Are you clinging to lightly used items your kids are unlikely to use? Allowing them to take up space is not a good idea. Instead, remove these items like outgrown baby clothes and give them to a family in need.
Step 2: Organize and Store Clothes Your Kids Don't Need Right Now.
It's time to move items your child doesn't immediately need into storage. There's a strong possibility you have a lot of children's clothing that you'd like to keep, but your child doesn't require right now. That's fine! Put them into storage!
Clothing Storage Options
Consider the following questions:
How much space do I need to store the clothes?
How much time will I have to keep this clothing in storage? Will I be needing to dig them out in a couple months, or will I be putting them away for another kid a few months down the road?
What is the perfect place to keep everything? Will I store my belongings in the attic, basement, or closet? Or do you have a limited amount of space and require something more compact?
Consider investing in storage bins if you think a couple boxes or bags will suffice. Choose totes with solid fabrics that are ideal for keeping children's clothing for the following season.
Don't simply cram everything into storage bins. Instead, before putting your child's clothes inside, take out time to properly organize them. Here are a few ideas for how to go about it:
Sort your clothes into seasons
This is the most logical way to organize clothes for most people. Keeping all of your child's winter stuff together will make it easier when the new season comes around.
Sort your clothes into categories
Some parents like to sort their children's clothing by item. If you have sufficient seasonal products to divide into different bags, this is a terrific method. It will be much easier to unpack when the season returns if you dedicate a tote to pants for winter, another to coats for winter, and another for sweaters.
Sort your clothes into sizes
If you're saving more than a season's worth of clothes – say, a wardrobe for a sister to grow up into - you might wish to arrange by size. Within size categories, you can organize by season, but marking your boxes and containers by appropriate sizes will make it easier to find what is needed.
Label everything, no matter how you organize and sort your children's clothes for future use. Include much information on your clothes' labels. This calls for simplicity, allowing you to know where to look if you ever need to find something.
Step 3: Organize your kid's wardrobe.
Now it's time to place everything back into your child's closet. At this stage, it's expected that you'd be left only with an optimal amount of clothing — clothes that are important for the season.
Folded clothes should be stored vertically in drawers, using drawer dividers. When you stack them on one another, it isn't easy to locate what you seek or have. You'll save room by using dividers and putting folded clothes standing up, and you won't have to rummage through drawers in search of your child's pair of pajamas.
Make the most of storage boxes! To keep your clothes separate, add storage containers to closets or drawers. They're ideal for storing socks, shoe boxes, scarves, and other miscellaneous items.
Don't forget about the door! A hanging organizer can be hung on the door for more storage space.
Ready to try Kidpik?
Tell us about what your child loves (and doesn't love!) and our stylists will do the rest. They'll receive customized, surprise fashion delivered on your preferred schedule to unbox and try on at home.
Get Styled
Skip, pause, or cancel anytime.