How to Style Denim Jackets
How to Style Denim Jackets
Here at kidpik, one of our favorite closet staples is the trusty denim jacket. Denim jackets are timeless, and a classic way to stay warm on chillier spring or summer evenings. We love taking a basic denim piece and updating it to fit today's trends by styling it differently every season. Whether it's traditional blue, white, or even colored denim, this is a statement piece that you'll be able to style with all of your favorite looks all year long. No matter what you're wearing, your denim jacket will be the perfect layering piece. They're also comfortable enough for kids to wear all day at school and during their favorite activities. It can be easy to think that a piece as classic as a trusty denim jacket can only go with certain outfits, but we're here to help you style it with all of your favorite kidpik looks!
The first denim, or jean, jacket was created in the United States in 1880 by Levi Strauss. This was about a decade after he created denim jeans. Both started off as work apparel for cowboys, miners, and railroad workers. By the 1960s blue jeans were a staple among young people and soon found their way into the mainstream. Nowadays, it's hard to imagine a period of American fashion where denim wasn't a main component. Like all things, denim trends have grown and evolved over time. Here at kidpik, we do our best to bring you the season's latest trends year after year. Between our kid's clothing subscription box, and the kidpik shop, we have every style of denim your child could ever want! Plus – we know how the feel of denim isn't every kid's favorite. Our Skinny Knit Jeans may look like your favorite pair, but we promise they feel anything but!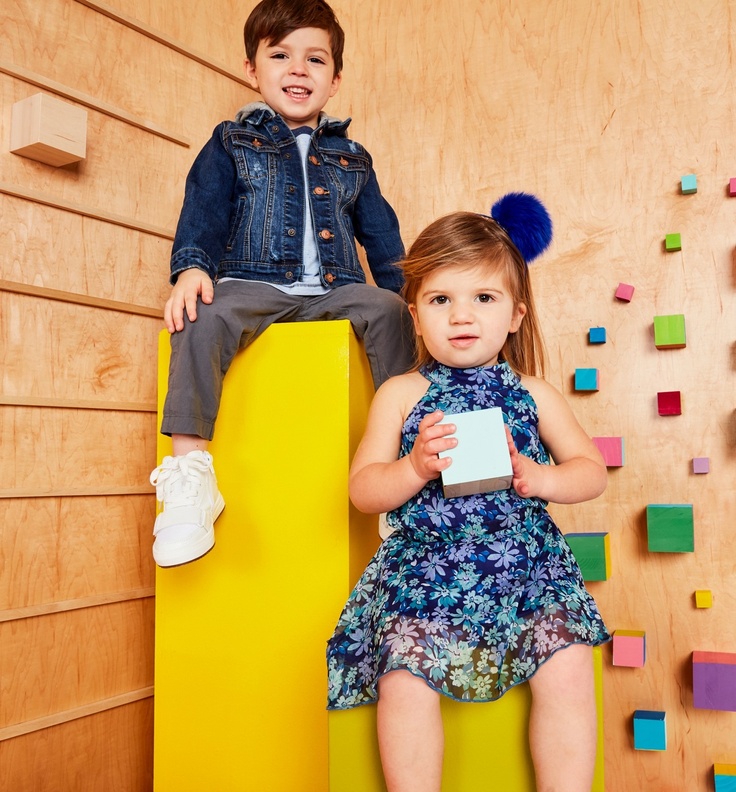 Our denim jackets for boys are the perfect layering piece for the warmer months of spring and summer. They're a great way to keep your boy looking cool and on trend – even when he just wants to wear his activewear. For a chillier day, or night around the campfire, layer his denim jacket over his favorite hoodie. He'll feel extra warm and look super fashion-forward without even realizing it. If you're in a warmer climate, we recommend a trusty denim jacket for air-conditioned places like school or a movie theater. The denim is lightweight and can easily be stored in your backpack or carried to your destination.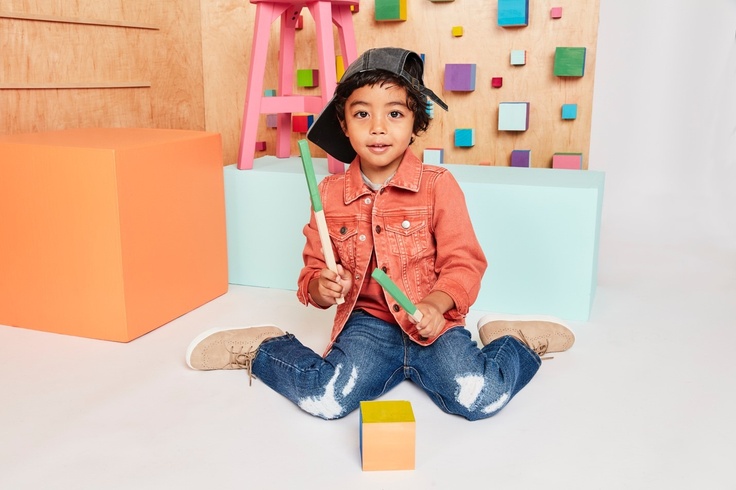 One of our favorite things about fashion is how it's constantly evolving. Specifically, when pieces we know, and love change and grow with our own personal style. This year, we're crushing on colored denim. A colored denim jacket takes everything we know and love and adds an extra fun twist. Purchase jackets in your boys' favorite colors, or ones you think he'll gravitate towards. We love pairing our Apricot Brandy Colored Denim Jacket with classic blue jeans. This is a great way to wear denim on denim without it looking like too much blue. Try a neutral color like our Oyster Grey with black jeans or shorts. If your boy has an edgier style, swap out his favorite moto jacket from the colder months with the Blackened Pearl Colored Denim Jacket. One of our top styling tips is to coordinate the color of the jacket with a defining color in your boy's favorite graphic tee. This is a great way to get the color to pop.
| | |
| --- | --- |
| | |
We have a feeling that a denim jacket may already be a key piece in your little girl's wardrobe. If so, we're here to help you give it a refresh by either making some updates to a piece you already have or by adding new and trendy denim jackets to her closet. A denim jacket is a timeless piece of a girl's style. She'll be able to wear them through all stages of her life and can even match you! If your girl already has the classic blue jean jacket down, try to add some fun pieces like an acid wash jacket. It may even spark some nostalgia from your own childhood. Isn't it funny how all trends really do have a way of coming back?
We believe that denim jackets can be paired with anything from her favorite activewear to her favorite summer dresses. Use denim as both a layering piece and a standout styling tool of its own. Who said denim is boring? Take her denim jacket to the next level by customizing it! Break out the paint, patches, and pins. Your little one will love showing off their unique personal style by creating their very own denim jacket. These will make great keepsakes for years to come. Stay tuned to our social media channels for a fun denim jacket DIY event. You won't want to miss it!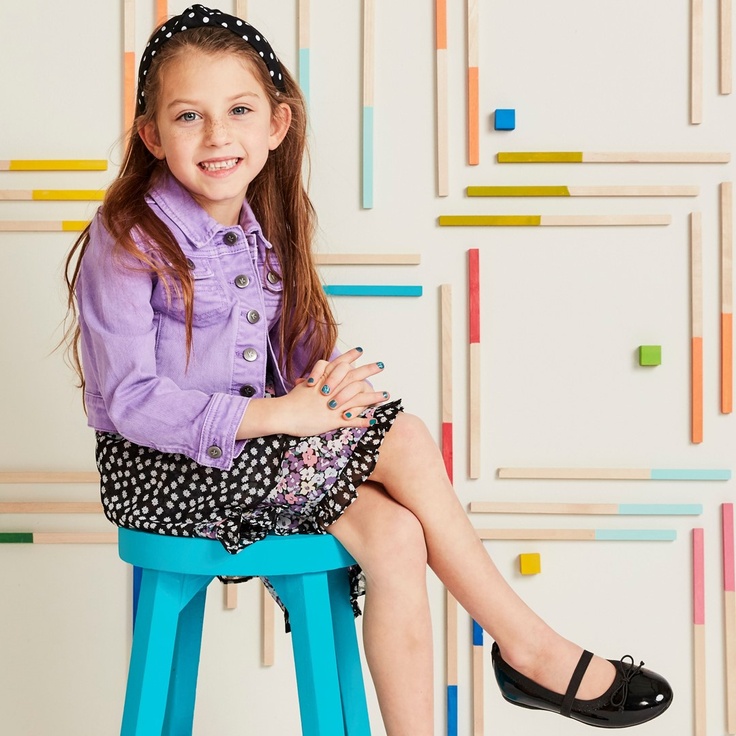 For the girl that loves wearing her favorite color wherever she goes – let us introduce you to our Colored Denim Jacket. Available in nine different colors, we have all your girls' favorite shades of pink, blue, and everything in between. A bright-colored denim jacket is a great way to help your girl stand out while expressing her unique personal style. Let her choose which color she wants, and then have fun styling it with pieces from her kidpik clothing subscription box. Layer it over any outfit of neutral colors like blacks, whites, and classic blue jeans to add a fun pop of color for her look. Or, you can pair it with other bright colors for a fun color-block outfit!
Our kidpik clothing subscription box for boys and girls sizes 2T-16 is the perfect way to help your little ones express themselves through fashion. Start by taking our quick and easy style quiz together. We'll take it from there! Our team of expert stylists will use your quiz to style a custom box of three mix-and-match outfits just for them. With free shipping and returns, shopping has never been so easy!
Ready to try Kidpik?
Tell us about what your child loves (and doesn't love!) and our stylists will do the rest. They'll receive customized, surprise fashion delivered on your preferred schedule to unbox and try on at home.
Get Styled
Skip, pause, or cancel anytime.