kidpik and the GOOD+ Foundation Partner to Provide Clothing to Girls in Need
kidpik and the GOOD+ Foundation Partner to Provide Clothing to Girls in Need
Kidpik recently delivered to the GOOD+ offices in Los Angeles, a major donation of tops, dresses, pants, outwear and more, from girls who donated as well as from the company itself. Soon after, GOOD+ volunteers began bundling the fashion pieces with other products and essentials. The GOOD+ Foundation uses the power of donated goods plus transformational services to break the cycle of family poverty.

For years, the organization was fondly known as Baby Buggy, founded by Jessica Seinfeld shortly after she and Jerry Seinfeld had their daughter Sasha. In fact, more than 15 years ago, when the organization was founded, Ezra Dabah --now CEO of kidpik, then CEO of The Children's Place-- was one of the first major supporters of the charity. "We are proud to renew our partnership with this wonderful organization," says Dabah. "It offers young girls an ideal way to learn about giving and the positive impact of helping others.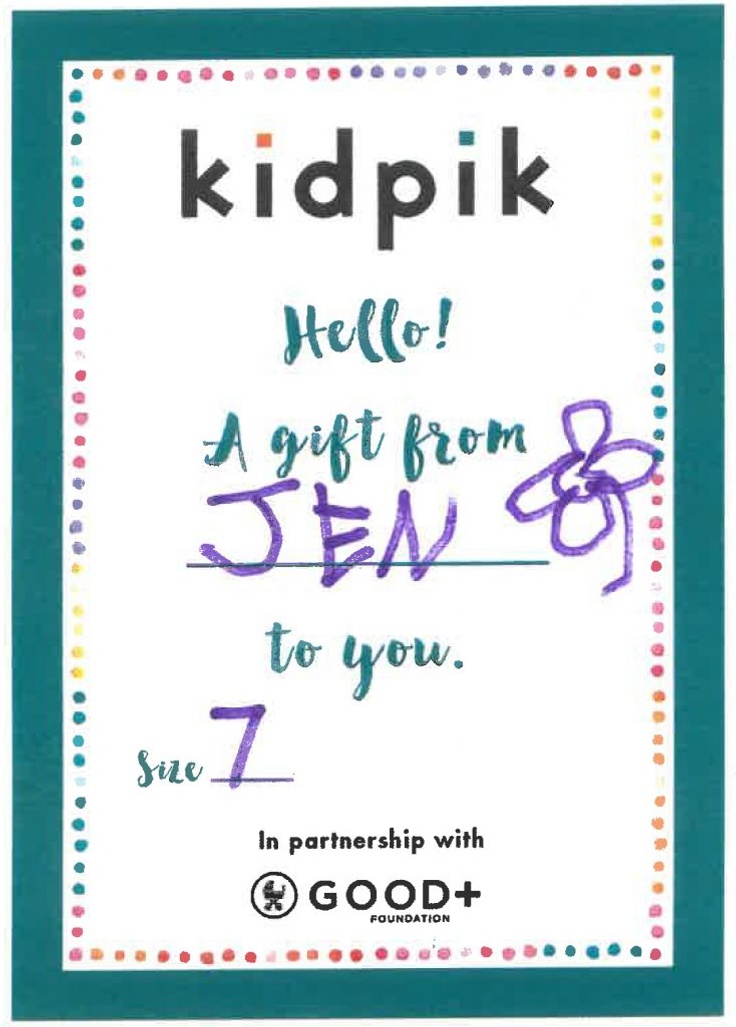 Families who keep the entire kidpik box receive a 30% discount. Girls may donate any of the items, sending them in the prepaid envelope provided, and still enjoy the discount. It's a win-win--her family receives the 30% discount and girls in need receive brand new kidpik clothing.

"At kidpik, we want you and your girl to feel good about the clothes she keeps and do good with the clothes she returns. Now, with the purchase of a complete kidpik box, a girl has the opportunity to pass on new kidpik clothes to girls in need," says Dabah.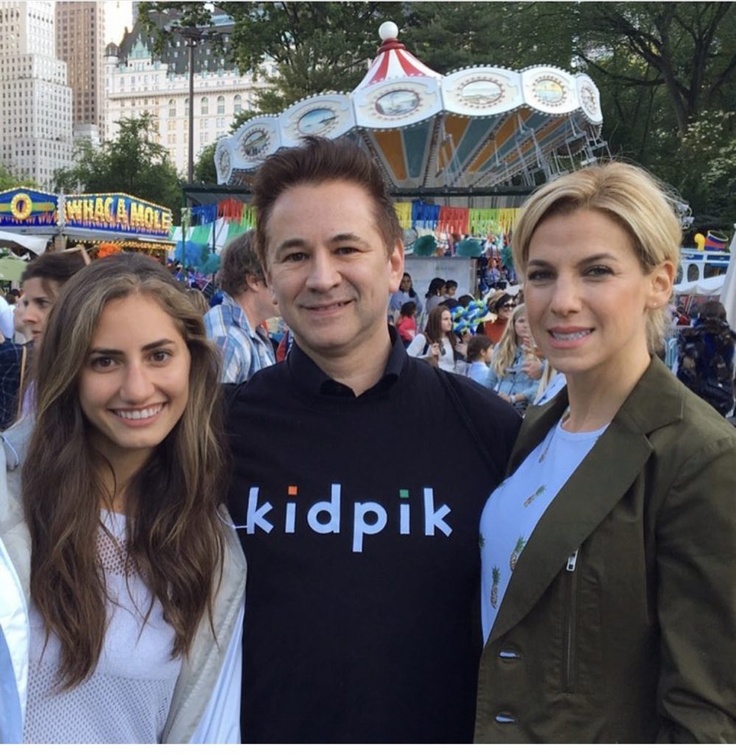 Jessica Seinfeld has noted, "We started as an organization that served needs of babies. We quickly realized that to actually make a difference, we had to provide services to the entire family." GOOD+ now partners with more than 100 anti-poverty organizations across the United States. In addition to providing essential products for children and babies, GOOD+ activities now encompass job training and programs that teach men to become better fathers.

Here is the story of the GOOD+ Foundation:



As Jerry Seinfeld notes in the video, "Help us break the cycle of poverty in this country. We need to keep engaging fathers, empowering mothers, and providing children with a pathway to a brighter future." Thanks to its supporters and more than 45,000 volunteers, the GOOD+ Foundation has donated more than 20 million items through its partner network across the United States.

"We're delighted to work with kidpik through this partnership. It's a wonderful way to teach girls about philanthropy and good works," said Katherine Snider, Executive Director of GOOD+ Foundation. "In addition, the donation of beautiful new kidpik clothes will bring joy to the families and children we serve."

Learn more at the GOOD+ Foundation's website: http://goodplusfoundation.org/
Ready to try Kidpik?
Tell us about what your child loves (and doesn't love!) and our stylists will do the rest. They'll receive customized, surprise fashion delivered on your preferred schedule to unbox and try on at home.
Get Styled
Skip, pause, or cancel anytime.