Kidpik's Summer Box is Every Parent's Must-Have Time Saving Style Solution
Kidpik's Summer Box is Every Parent's Must-Have Time Saving Style Solution
Kidpik's summer box collection is here, ready to outfit girls and boys in the season's favorite mix-n-match combinations. Each box is curated by in-house stylists, a testament to the brand's understanding of children's fashion. It's about more than clothes --- it's about letting kids express themselves while being comfortable.
The best part is that Kidpik is a huge time saver for parents who seek an easy way to dress their kids quickly, easily, and at a great price.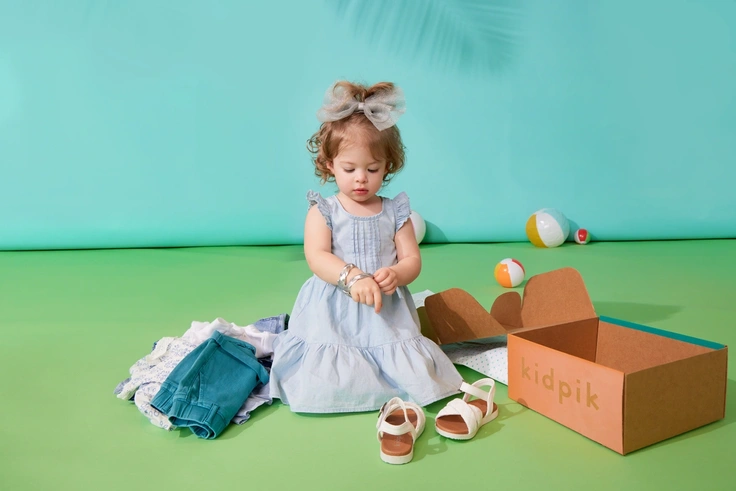 Each box features an array of stylish yet practical pieces that help make summer more carefree, brimming with adventure and good times. Boxes are pre-styled and sold by style preference, so it's tailored to your child's taste. What sets Kidpik apart is its commitment to effortless details and quality.
Kidpik's Summer Boxes have been thoughtfully selected for their wearability, and durability. We're confident these are the pieces that will be a staple in your child's wardrobe. Kidpik's commitment to quality extends to the fabrics used, and prioritizing comfort and ease of care.
Here are some highlights of what kids can enjoy right now. To see the full collection head straight here!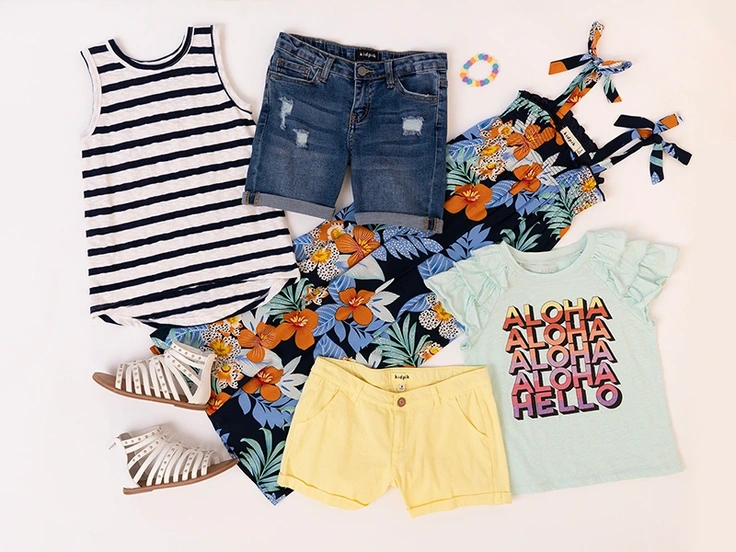 Tropical Dreams for Girls
Bursting with vibrant colors and playful designs, "Tropical Dreams" is sure to make your little fashionista feel like she's on an island vacation. The box includes a delightful sea-foam green top featuring ruffle sleeves and a cheerful 'Aloha' print, perfect for those breezy summer afternoons. Pair it with our sunny yellow shorts or the much-loved denim shorts, each intricately detailed to transform these core items into something extraordinary. Also included are a stylish striped tank and a fun dress splashed with an irresistible tropical pattern. Step into the season with our trendy white gladiator sandals that can take any outfit to the next level. And to complete the look, we've included a radiant, colorful bracelet.
Sun and Citrus for Girls
Get ready to make a splash this summer with Kidpik's "Sun and Citrus" pre-styled box, designed to brighten up every beach or pool day. This vibrant collection is infused with sunny hues and tropical vibes and includes a tropical flower print rash guard top, paired with a cute coral brief bottom, a whimsical pineapple top with charming trim detail, a striped knit tank for layering, and soft chambray shorts for the ultimate in comfort and style. Step into sun-soaked days with our colorful sandals that are as comfortable as they are stylish. Flower hair clips are the perfect accessory to add a touch of summer to any hairstyle.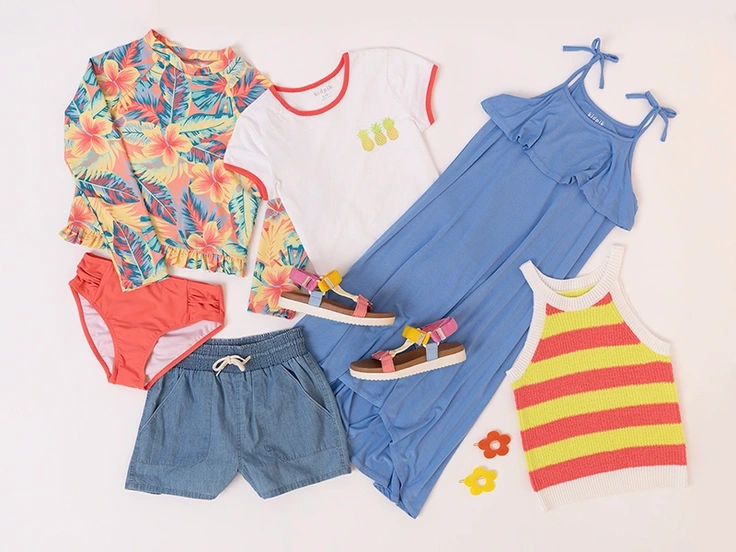 Island Living for Boys
As expected, the "Island Living" pre-styled box for boys is the ultimate box for the young trendsetter. This box is brimming with summer vibes that capture the spirit of an endless island getaway. Starting with a blue vinyl record graphic t-shirt, this box sets the tone for a chill summer beat. Also included a super soft basic yellow t-shirt, comfortable shorts in versatile khaki and classic denim, and optional boat shoes that offer a dressier look with the comfort of a sneaker. A unique rope and wood bracelet that embodies the rustic charm of island living completes the look.
Tropical Paradise for Boys
Dive into the spirit of summer with Kidpik's "Tropical Paradise" pre-styled box for boys. This collection is brimming with vibrant colors, designed to inspire a season of fun and fashion. The box features an Aloha shirt with distinctive stripe-on-sleeve details, perfect for a look of laid-back island vibes. For occasions that call for something a bit dressier, the stylish striped polo shirt strikes the right balance between casual and dressy.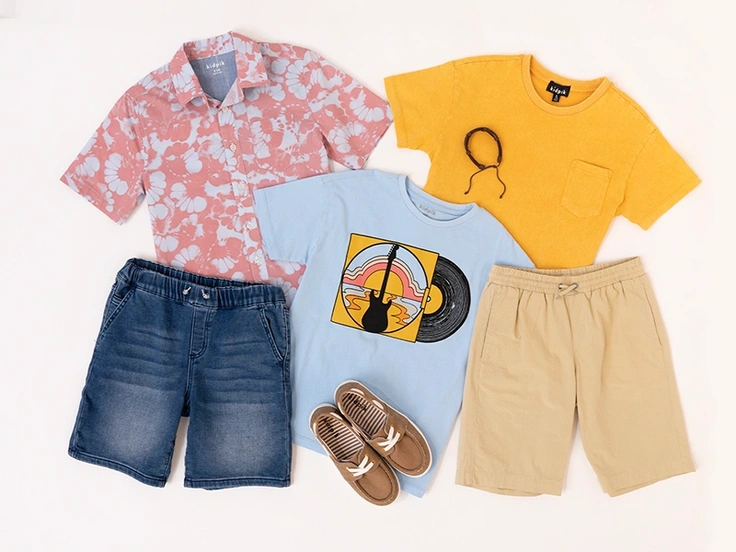 Comfort is key during the warm months, and our comfy denim shorts and bright orange shorts offer just that, along with a generous dose of style. Kidpik's tropical hoodie, adorned with palm trees, serves as a cozy layer for cooler summer nights. If you choose to include footwear, you'll get a pair of stylish sandals that perfectly complement the outfits. The box also includes a cool bucket hat, the ultimate summer accessory.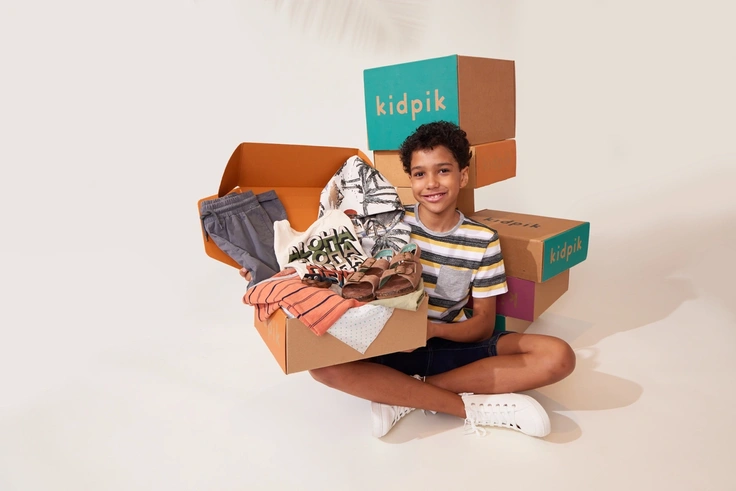 Ready to try Kidpik?
Tell us about what your child loves (and doesn't love!) and our stylists will do the rest. They'll receive customized, surprise fashion delivered on your preferred schedule to unbox and try on at home.
Get Styled
Skip, pause, or cancel anytime.