Kids Pajamas For Those Perfectly Cozy Holiday Nights
Kids Pajamas For Those Perfectly Cozy Holiday Nights
Kids pajamas, especially when they match parents and siblings, can feel like the perfect way to kick off the winter celebrations ahead.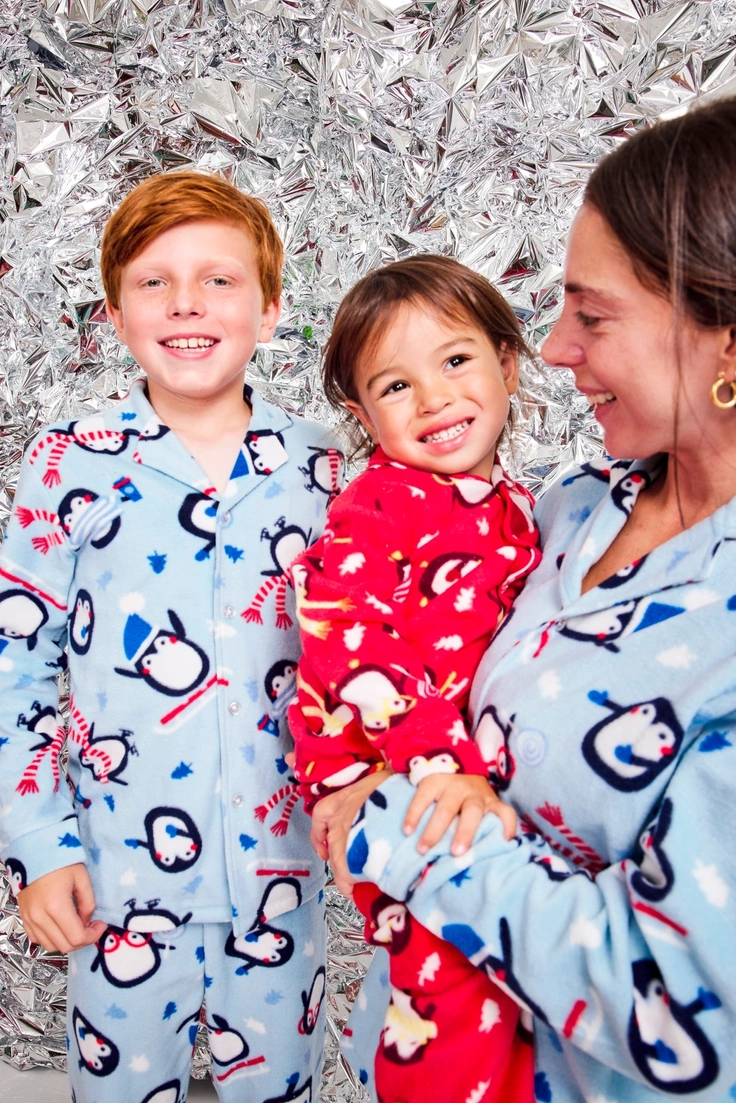 Even if you're not at the top of the holiday spirit scale, like those that embrace the ugly sweater trend, wearing matching family pjs is a great way to create fun and memorable moments.
At the end of the day, traditions are a big part of what makes a holiday memorable.
Like those special decorations, the movies we watch each year, and of course, opening presents.
Another popular tradition that has made its way onto social media feeds and the cutest holiday cards are kids pajamas with matching sets for the whole family.
Not only does it get the whole family together for a fun activity, but it's the perfect time to get in those memorable photos.
The best part is that fun kids' pajamas don't have to be just for the holidays!
A great set makes the winter nights more fun and, well, warmer.
The fun part is that it can also be for the whole family. That's why Kidpik created a limited-time selection for adults too.
Here's what we love most about kidpik's pajama collection that's just for the holidays:
Cozy comes first! If there's one rule of thumb for buying kids pajamas it's that pajamas need to be comfy cozy and that's what Kidpik delivers.


Matchy Doesn't Mean Cheesy - Matching doesn't have to mean unattractive or cheesy. kidpik has created a collection that is fun for the holidays and will keep everyone warm during the cold weeks and months ahead. These are the pajamas that check off everything on the cool winter vibes list.


Whimsical Design - Kidpik's two-piece pajama set includes a whimsical penguin patterned pajama top and matching bottom, designed in the NYC studio. The top of the pajama set includes long sleeves and a button-down front. Bottoms are super comfortable with soft elastic waistband.


Make it Your Own - If you have the type of family that doesn't want to be too matchy matchy or a kid loves a specific color. It's fun to pick the same pattern in different colors. It still makes for a coordinated family look and kids and adults get to wear what they like most. That means more smiles for everyone. Finding that perfect pattern ensures that everyone, including the kids should be a part of the festive fun!


Kidpik Has Your Size - The best part is that kidpik pajamas come in a wide range of sizes. For adults, tops and bottoms, which are sold in a set, are available in XS – XXL. Sizes for kids are available in 2T– 16.


Fun for Every Celebration - The cute penguin pattern is perfect for families that embrace celebrating the season over perhaps a specific holiday.


Glowing Reviews - Feedback for the collection from verified buyers has been glowing. "Cozy, perfect, Christmas PJs for my kids!" says Lauren K. "Great quality pj's," says Melissa D. There are rave reviews for the adult sets too. "Great quality item for hard to find pajama set. Dependable quick shipping," commented Wayne D.
To learn more about having kidpik help select the best outfits and clothes for your kids, take the style quiz to get started.
Ready to try Kidpik?
Tell us about what your child loves (and doesn't love!) and our stylists will do the rest. They'll receive customized, surprise fashion delivered on your preferred schedule to unbox and try on at home.
Get Styled
Skip, pause, or cancel anytime.