Kids Sneaker Trends: High Tops, Metallics and the Styles Everyone is Craving
Kids Sneaker Trends: High Tops, Metallics and the Styles Everyone is Craving
Kids sneaker trends are taking a nod from fashion runways around the world.
There is no denying that for children as well as adults, there's a blurred line for footwear that's both athletic and fashion-forward.
Sneakers make a statement with every outfit, whether paired with a jogger set or a skirt with sparkles.
Even for the smallest set, sneakers put a best foot forward when it comes to completing a look or showing off a personality.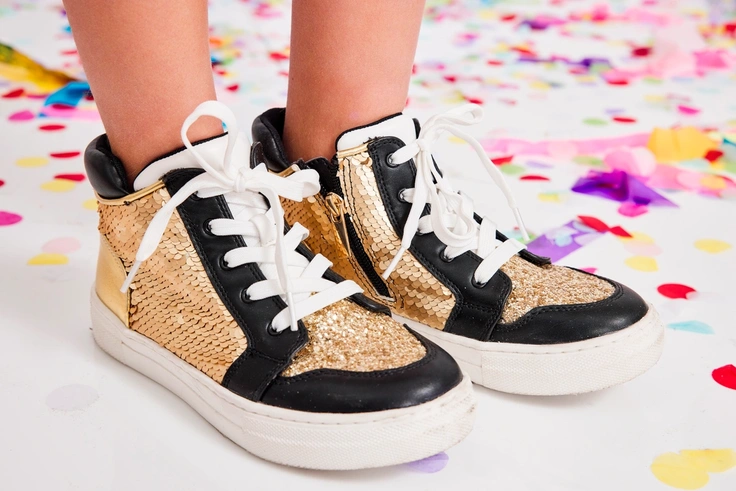 Sneakers are popular because they are comfortable, cool, and versatile.
Kids love the idea of something fun, but at the end of the day, it needs to be easy on and off, and something that they want to wear all day long.
Every trendy style listed below meets these demands with the perfect combination of fashion and function.
High-top Sneakers
Winning the popularity contest in the sneaker category are high tops.
Nostalgic for parents, this is the footwear that is always ready to make a splash.
The latest styles come in metallic colors, like silver, and feature trendy details like stars. Crackle materials add dimension and elevate her fashion game, especially this pair which also comes in black with a gold star. (Doesn't every
one dream about gold stars?)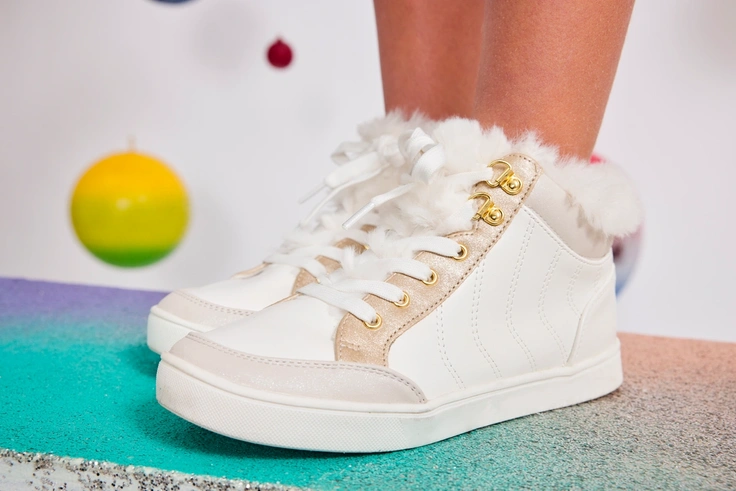 Classically Cool
One of the hottest sneaker trends is a return to the classics.
White is certainly the color of choice and reminds adults of the beloved 90's trend which is back with immense popularity.
From kidpik, classic styles that are sure to please include a canvas high-top with adjustable laces and zipper for easy on and off.
For a classic look with a touch of something rock-n-roll, there's kidpik's faux snakeskin sneaker with silver side zipper.
For a low top version, the metallic back sneaker is classic with a twist. Featuring a touch of metallic on the back and metallic zipper, it's quintessentially classic and cool.
Animal Prints are Wild
Who says sneakers have to be boring? Not kidpik!
For those that really want something wild, kidpik has a selection of animal print sneakers that add that something special to every outfit.
The Knit High Top Sneaker in Nomad is as comfy as it gets. This style is made with a knit upper and is washable too! The Leopard High Top sneaker features chunky glitter stars in black.
Color Coded
When your kid is on a fashion mission, it's all about vibrant colors that make a statement.
Kidpik has just what your little one asked for – sneakers in pink, blue, gold, and even multicolored.
We're loving the Glitter Star High Top Sneaker that's is a real head-turner. Amazingly versatile as it is fun, this is the sneaker that goes from playground to family festivities.
For the fashionable set that only wears pink, Kidpik's coated denim high top is super to please.
If your kid has a passion for purple, they will swoon over the reverse sequin high top sneaker with its dual color flip sequin style.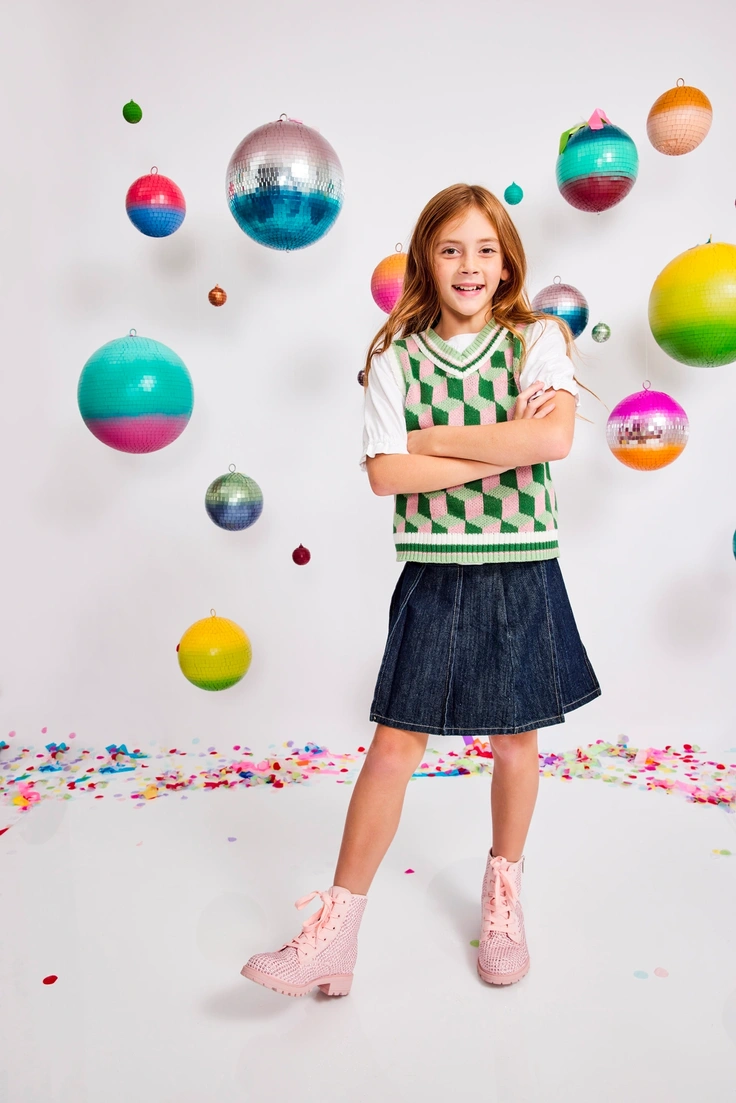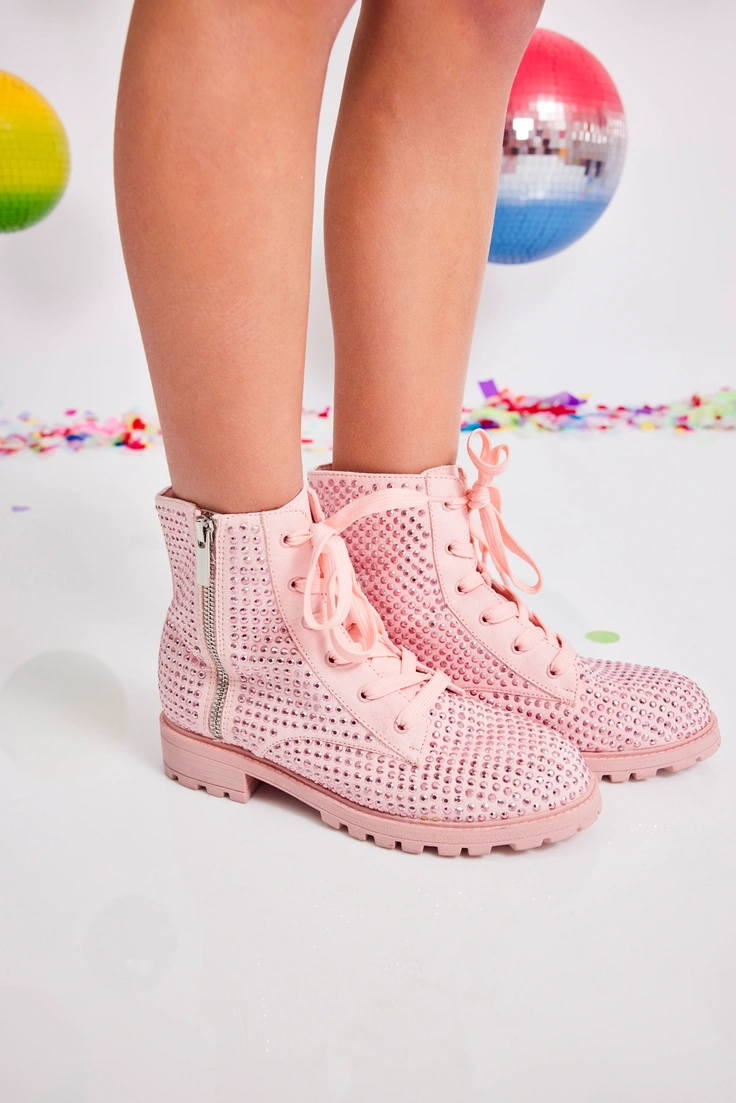 Ready to try Kidpik?
Tell us about what your child loves (and doesn't love!) and our stylists will do the rest. They'll receive customized, surprise fashion delivered on your preferred schedule to unbox and try on at home.
Get Styled
Skip, pause, or cancel anytime.