The BEST And Most Thoughtful Gifts For Your Kid's Teachers
The BEST And Most Thoughtful Gifts For Your Kid's Teachers
For all the teachers out there, THANK YOU for taking care of our kids! You only have to be a parent to understand how challenging your job can be at times.
While we rush our kids off to school in the mornings, our teachers are there to greet them with a smile every day of the week.
Their impact on our kids is huge and they deserve our utmost appreciation!
Luckily for us, there are some opportunities during the year to show our gratitude such as the holidays, teacher appreciation week, and the end of year celebration. Wondering what to give them, here's a list of gifts to pick from.

From my own experiences, having talked to quite a few teachers, I know two things: teachers do like gift cards (sounds boring? It's not!) and they already have enough coffee mugs.
So please keep those hand painted cups at home for your own morning ritual.

Let's talk a little bit about gift cards, what?

Yes, gift cards. There are many different sorts of gift cards, such as for music, movies, books, skincare, restaurants, groceries, spa treatments etc.
Whatever you want, they probably have a gift card for it. Like kidpik, we have gift cards too!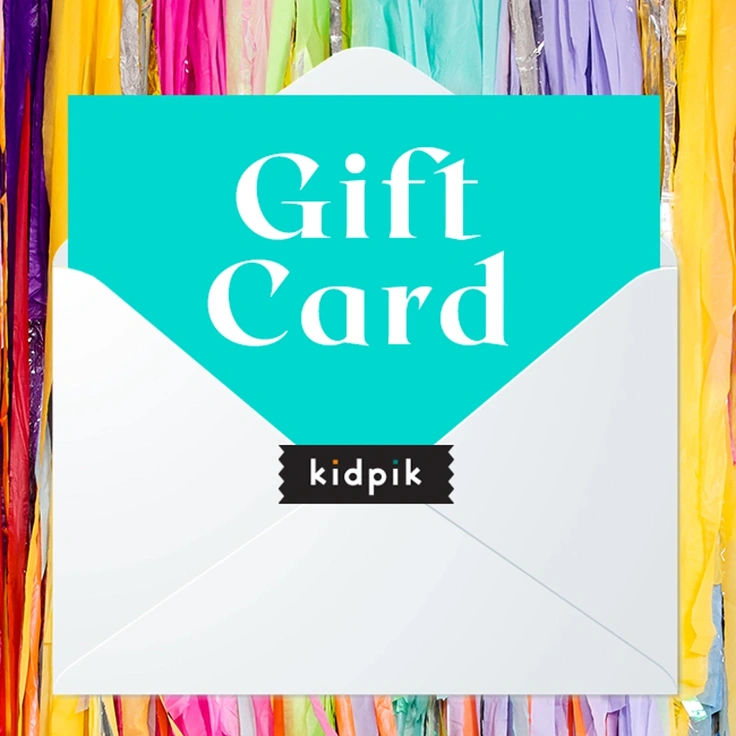 Give more together
You can also opt for a joint gift like at my boys school. Some of the parents offer their help to organize it and everyone can decide how to contribute.
This can also be a gift card, but when you end up giving a joint gift card, it can be nice to add a personal note and perhaps some chocolate or flowers.
Some other things that would be highly appreciated:
Flowers, who doesn't love a bunch of beautiful flowers or a low maintenance house plant for the classroom.
Delicious lunch or cake: Deliver some yummy food for a day or a week. Last year we informed our teachers the week before teacher appreciation week to not pack their own lunch for that week. We had delicious food from some local caterers delivered every day of the week.
Box of chocolate, go for quality rather than quantity. You don't want to end up giving 5 pounds of chocolate. Who can eat that? Rather give a smaller amount of chocolate from a lovely chocolate place.
Something for the classroom, like utensils or nice paper.
Books, or a gift card for books. Try to pick a gift card your teacher will use!
Need more inspiration? Check this list with fun gifts.
Or read more about what not to give as every teacher has received it many times before
Written by Anna, kidpik's Community Manager
Ready to try Kidpik?
Tell us about what your child loves (and doesn't love!) and our stylists will do the rest. They'll receive customized, surprise fashion delivered on your preferred schedule to unbox and try on at home.
Get Styled
Skip, pause, or cancel anytime.