New Year, New Goals, New Style! + Shop Effortlessly with kidpik
New Year, New Goals, New Style! + Shop Effortlessly with kidpik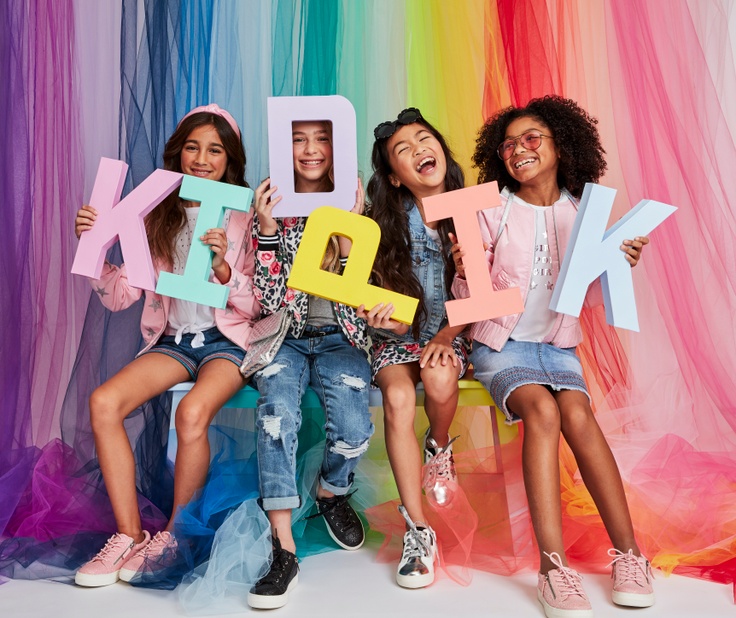 Now that the holiday and New Years dust has settled and we've had time to think about our intentions going into not only a new year, but a new decade, our team has decided to put together a list of ideas for achieving some common goals, and share how your friends at kidpik are here to help!
A new year brings a new opportunity to hit the refresh button, make changes and set goals you've been hoping to accomplish. For our parents reading, maybe you're hoping to be more organized in the new year, or help your kids feel good and be confident about the day-to-day. Or perhaps your goal is to eliminate stress from your life and simplify your daily routine. If you're connecting with any of these notions, kidpik is here to help – and in more ways than you could have imagined!
Stay Organized with an easy, commitment free, clothing subscription box service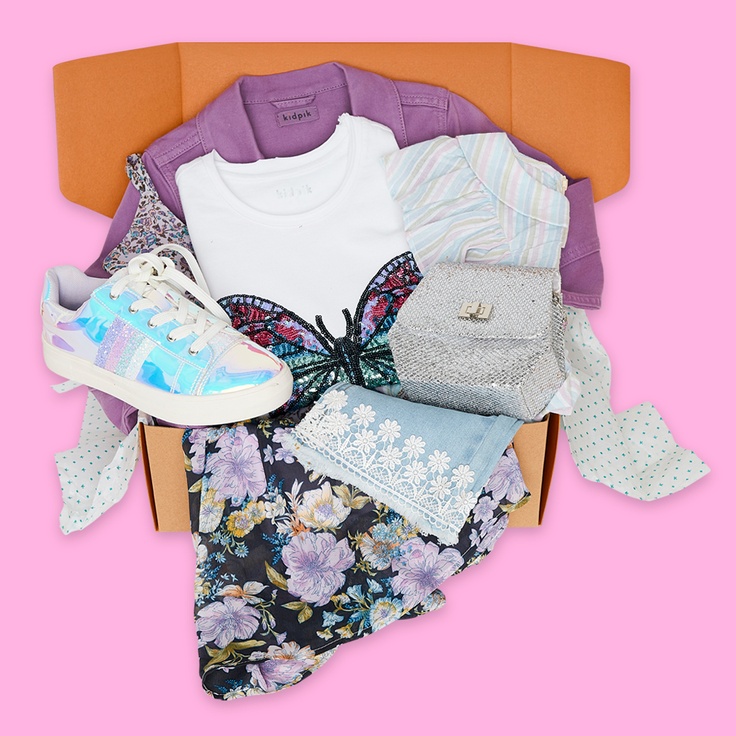 Start with a closet cleanout for your girl. We're heading into a new season, and you already know which winter items she has outgrown or went unworn. Get rid of the old and make room for the (carefully selected) new. We all know nothing makes us dread getting dressed more than a closet that's unorganized and packed to the brim with things we don't want or need. Simplify and streamline your wardrobe and do something wonderful in the process by donating those items to someone in need. Keep the pieces you love organized and right where you can see them.
Here's where kidpik's clothing subscription box comes in. Avoid shopping constantly throughout the season. It's easy to invest in items your daughter might not end up wearing by shopping on a whim. With a girls clothing subscription box from kidpik, you are intentionally receiving the items you know your girl both needs AND loves (because they are selected just for her) with no commitment. And instead of being put on the spot in the store, not remembering what's in her closet (and likely having your mini fashionista pressuring the sale), take your time and make the decision at home with kidpik – because our girls fashion boxes ship free to your door, with seven day home trial. Our Spring collection just launched, so it's the perfect time to subscribe and start simplifying your girl's wardrobe to make room for new, trendy girls outfits for the season ahead!
Styling Support! Avoid the early morning drama with pre-styled, parent-approved and kid-loved outfits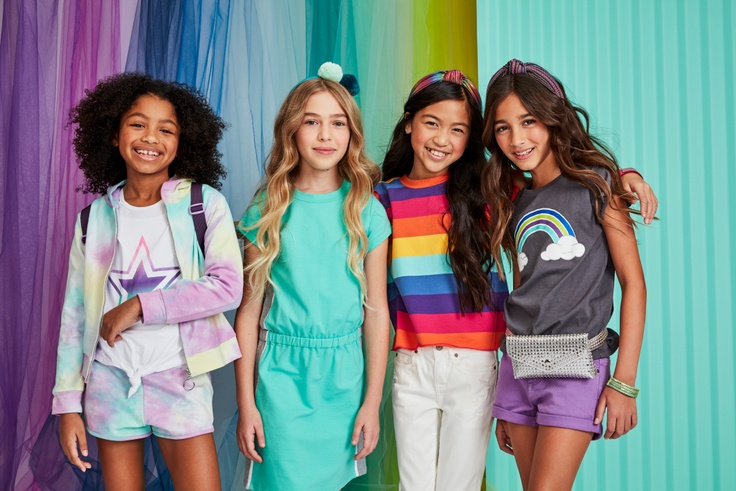 Kidpik has been called "the antidote to early morning wardrobe drama in a box." We love that, and we couldn't agree more! We know that weekday morning time is highly limited and oh-so-precious to parents. We also know that indecision about what your girl is wearing that day can completely derail your schedule. With each kidpik girls clothing subscription box, you'll receive 3 full mix-and-match looks, including shoes, that are personalized to suit her individual style. These of-the-moment outfits in a box are designed to grab and go – no styling required! Our style experts have done the work for you – and you know these 7 pieces can all be mixed and matched to create the cutest, of-the-moment girls outfits. Send your girl off to school in style and let her own that process and have fun getting dressed!
Our goal is to help her build confidence and determine her very own sense of style. Our two minute style quiz is designed for her to participate in, with your help, and she can feel like she is part of the styling process! That collaborative shopping experience ensures both parent and child love each look – making mornings smoother and [more] stress free!
Bring the store to your home. Avoid the to-do list, and shop, try-on and decide at home!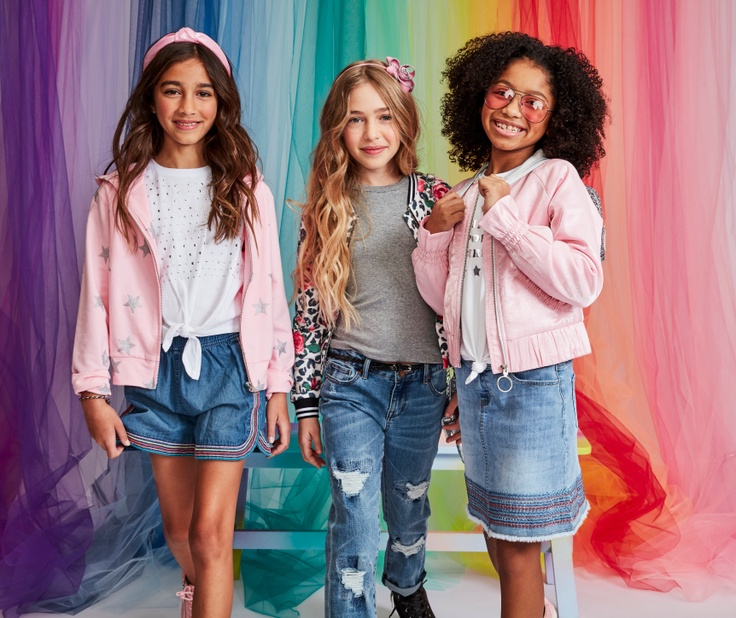 It's so obvious, but the only way to create more time for yourself or feel like you're rushing around less is by eliminating items from your to-do list. One thing that can certainly feel like an obligation on the weekends is going to the mall to shop for new clothes or shoes for your kids. Instead of piling the whole crew into the car and spending the better half of your afternoon on a potentially stress-filled outing, try having your girl's clothing automatically shipped to your home, every 1, 2 or 3 months (you decide which frequency works for you)!
With our 7-day at home try on window, you have plenty of time to decide what's a must-keep and what you might not need, all while having the luxury of matching with the items in her wardrobe to see what works). You are literally bringing the dressing room to your living room, and we can't think of a better way to save time, and learn to enjoy the process of styling and shopping for your girl!
Here's to a healthy, productive and fun New Year, with more time for relaxation and family time! Time for some Spring cleaning and wardrobe refreshing with help from kidpik's team of style experts.
Join kidpik today and get your girl the #1 clothing subscription box!


Ready to try Kidpik?
Tell us about what your child loves (and doesn't love!) and our stylists will do the rest. They'll receive customized, surprise fashion delivered on your preferred schedule to unbox and try on at home.
Get Styled
Skip, pause, or cancel anytime.