Rock Back to School With These Easy Weeknight Recipes from Baked by Melissa
Rock Back to School With These Easy Weeknight Recipes from Baked by Melissa
As a little kid I remember looking forward to going back to school. I loved to see my friends again, but I did not love the early mornings and the busy weekday shuffle quite as much.
Now, as a mom, when the new school year comes, I know my family thrives with a routine and it makes the transition easier on all of us. I love and need the structure for myself as much as I need it for my kids.
Of course, it takes some time to create the right structure again after a summer of going with the flow and prioritizing family adventures.
Once I find my footing within the new routine, I always feel like I'm getting little bits of myself back.
Finally, some time for ME without feeling guilty that my boys need my attention 24/7, which is truly how it felt while they were on summer break.
As we get back into the swing of the school year and things start to get busier, my mind goes to mealtime.
Us parents can definitely use some help and inspiration on how to prep healthy, quick and delicious meals for the whole family to enjoy.
Having those weeknight go-to's that you know are crowd pleasers, for me at least, is the only way to avoid having takeout a few too many times each week.
Earlier this season, we teamed up with THE cupcake connoisseur, Melissa-Ben-Ishay for a virtual back to school cook along, and it really got us inspired in the kitchen.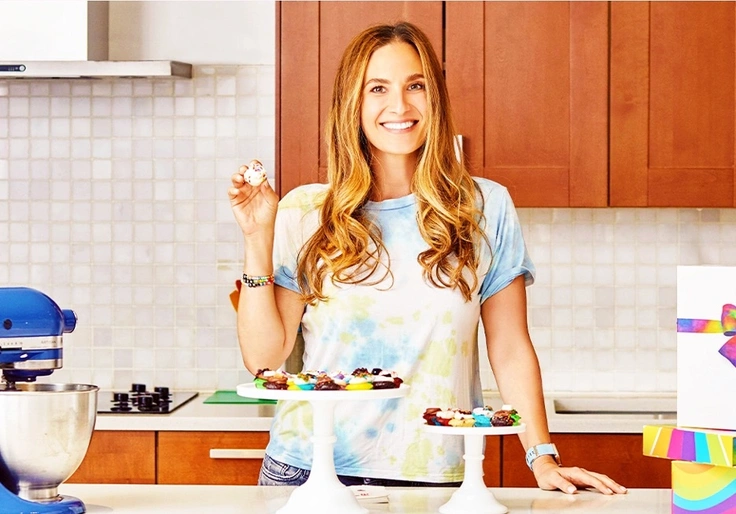 Melissa is the CEO and Founder of Baked by Melissa, and those of you that don't yet know and love her mini cupcakes, you have to check them out for your next birthday party, or you know, just a Wednesday pick me up.
Melissa has recently branched out from sweets and has also been cooking up delicious and nutritious family recipes on TikTok.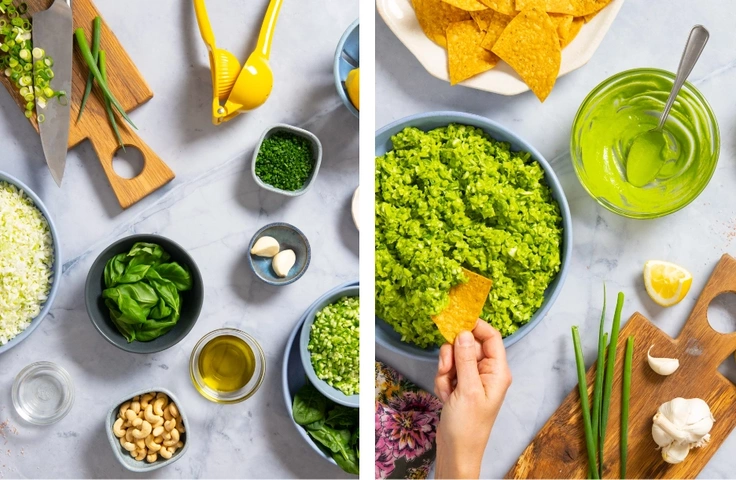 During our event, she taught us that it can be easy, fun, and quick to cook something healthy up, even on a school night!
Together with an awesome group of parents and kids, we made this yummy green goddess salad and finished the cook along with Melissa's easy one-pot garlic girl broccoli pasta.
While we were waiting for the pasta to be cooked, we got a sneak peek of the latest styles and outfits from KIDPIK that were especially designed for our kids to start the new school season in style and with confidence.
Next time when taking care of dinner last minute, instead of ordering something (possibly unhealthy) or emptying your freezer to heat something up, try out one of the above recipes.
If we can do it, you can do it too!
And if you need more time-saving tips for back to school—sign your minis up for a KIDPIK fashion box and get new outfits delivered on your preferred schedule.
Try their amazing new looks on at home—hold onto the keepers and send back anything you don't love for free. With that, you just crossed several shopping trips off your list!
Written by Anna, KIDPIK's Community Manager
Ready to try Kidpik?
Tell us about what your child loves (and doesn't love!) and our stylists will do the rest. They'll receive customized, surprise fashion delivered on your preferred schedule to unbox and try on at home.
Get Styled
Skip, pause, or cancel anytime.