What Tweens Are Wearing This Fall For the Style Obsessed
What Tweens Are Wearing This Fall For the Style Obsessed
What are tweens wearing that they love, and parents do too?
The answer is allowing tweens to be stylish, to express themselves through what they are wearing, and to shop brands that understand what they want.
When tweens can wear clothes that best suit their personalities, they can start to develop their own sense of fashion in their wardrobes.
This helps build confidence too. Kidpik starts with a style quiz, so each box has exactly what kids and parents love.
It's all mix-n-match which is great if you want to allow your child to have freedom to pick what they want, and you'll love too.
Obsession Worthy Fashion Trends for Tweens
There is one important thing to note about fashion for tweens.
This group of potentially picky mini-style mavens want clothing that takes a cue from what's popular for teens and on the runway but has a different vibe that's appropriate for their age group.
It is essential that their fashion choices have an aesthetic that is trendy and also the functionality that allows them to be comfortable in school all day, during recess, and lets them be active after school too.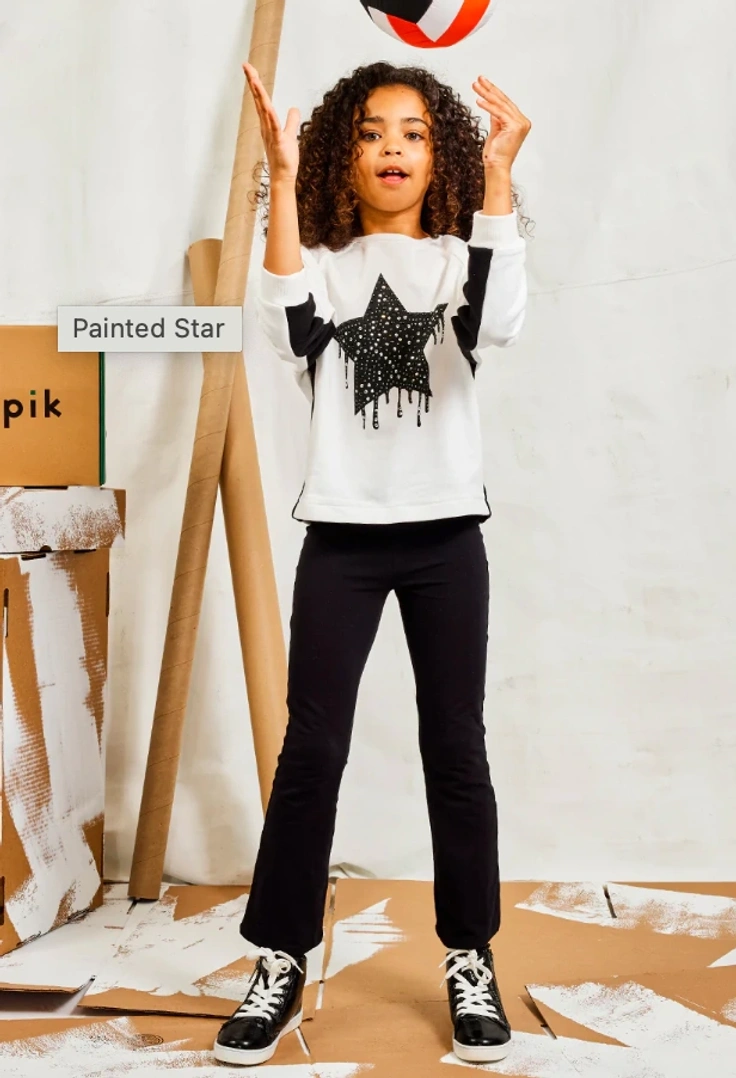 Tween Girls Discover Their Favorite Fashion
Even if a girl doesn't think of herself as a fashionista, there's still a strong chance that she has a look that she gravitates to and makes her feel confident.
She wants to wear pieces that reflect her personality. This season, Kidpik is showing popular tween looks that meet these trends whether she's super sporty, a trés chic fashionista, or aspiring rockstar.
Sporty – Comfy and confident in and out of the classroom is what this look is all about. Two-piece sets in tie-dye or ditzy florals look instantly put together and trendy. Paired with metallic sneakers for a totally on trend tween.


Fashionista – Every hallway is a runway, especially when her outfit is print-to-print jacquard top and skirt. Accessorizing is a key to a great look, and we recommend a belt-bag to hold essentials.


Rockstar – A touch of metallic, a bit of bold, and statement accessories are what this look is all about. Key elements include perfectly distressed black stretch denim skinny jeans a Rockstar tee with silver sequins, pink aviator glasses, and metallic high tops.
Tween Boy Trends to Try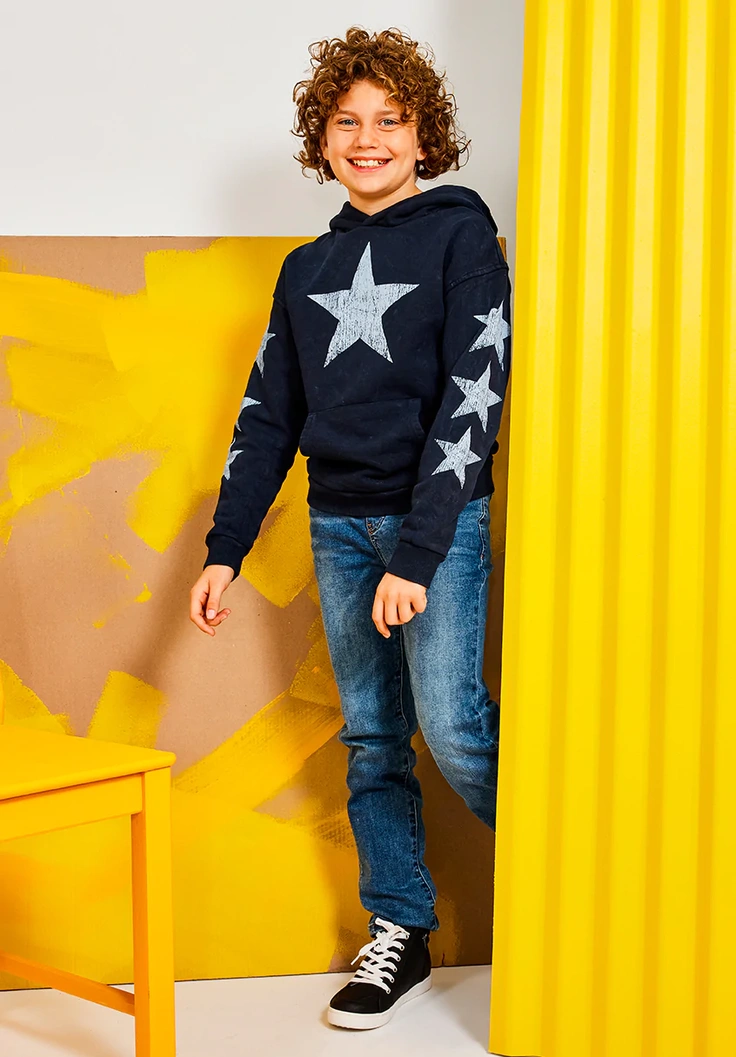 Styles that are comfortable for boys are usually what comes first.
While some boys might want to only wear sweats or jeans, it's a good idea that they try a trend or two. This way they are prepared for a school presentation or family event.
Popular looks from Kidpik for tween boys include a vintage vibe, athletic appeal, and fun color and pattern combos.
Vintage Vibe – Start with varsity inspired rugby tops and denim that comes in fun washes and has loads of comfort features. Layer with a denim jacket and cool kicks.


Athletic – Sweats are a wardrobe staple and this season tweens want them to be super soft with stylish features. As a year-round staple, these are the pieces that work the hardest.


Color Combos – Layering looks is a major trend for tweens this season and they are loving graphic tees and oversized plaid button downs. These looks feature bold colors like reds and blues in the perfect hues.
Ready to try Kidpik?
Tell us about what your child loves (and doesn't love!) and our stylists will do the rest. They'll receive customized, surprise fashion delivered on your preferred schedule to unbox and try on at home.
Get Styled
Skip, pause, or cancel anytime.