Stylish Kid's Clothes for a Picture-Perfect Summer
Stylish Kid's Clothes for a Picture-Perfect Summer
Stylish kid's clothes that are mix-n-match, are easy to shop for, and strike the right balance between style, comfort, and practicality can be found in a few clicks at Kidpik! Every collection is known for its quality, versatility, and trend-setting designs that meet the needs of a child's unique personality and preferences.
Summer Fashion Forecast: Girls
Kidpik's summer collection for girls is an explosion of vivid colors, whimsical patterns, and the ultimate in chic comfort. This season, it's all about sun-kissed shades like bright yellows, punchy oranges, and zesty greens for casual sundresses to beach-ready swimwear. Another favorite, Sweet Pea Pink, is making its way into tops and skirts, infusing them with a hint of delicate charm.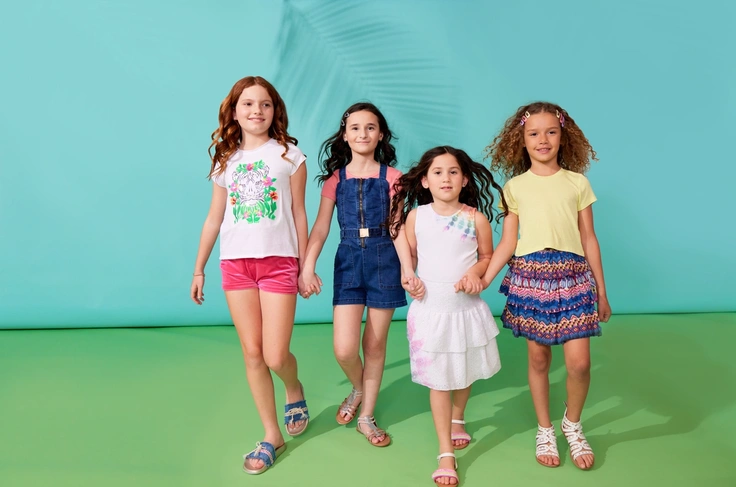 Our ready-to-wear sets include a range of options, from flexible denim shorts that go well with any top, to party-perfect dresses in assorted colors and styles. Kidpik also takes care of footwear and accessories, providing a variety of sandals, sneakers, and dress-up shoes with the comfort of sneakers, along with a palette that includes a host of colors and timeless white. Accessories vary from trendy bucket hats and caps to chic sunglasses and playful jewelry, adding the perfect finishing touch to any outfit.
Summer Fashion Forecast: Boys
For boys, this summer is all about embracing the beachy vibes. Palm tree graphics and Hawaiian blossoms are stealing the show on all sorts of garments, from hoodies to t-shirts and swim shorts. These tropical patterns inject a sense of adventure and relaxation, perfect for those long summer days.
Our lightweight hoodies are ideal for cooler summer nights, offering both style and comfort. Swim shorts adorned with colorful Hawaiian motifs are a beach or pool day necessity. And we haven't forgotten about shoes - there's a trendy and comfortable option for every occasion, from vibrant sandals and sneakers to easy-slide footwear.
Choose Your Preferred Shopping Method: Subscription, Pre-styled Boxes, or Online Shop
Kidpik is a personalized shopping adventure designed to make your child's fashion shopping fun, easy, and stress-free. We offer a variety of ways to shop, from custom subscription boxes to pre-styled boxes and an online store, all tailored to fulfill your child's fashion sense.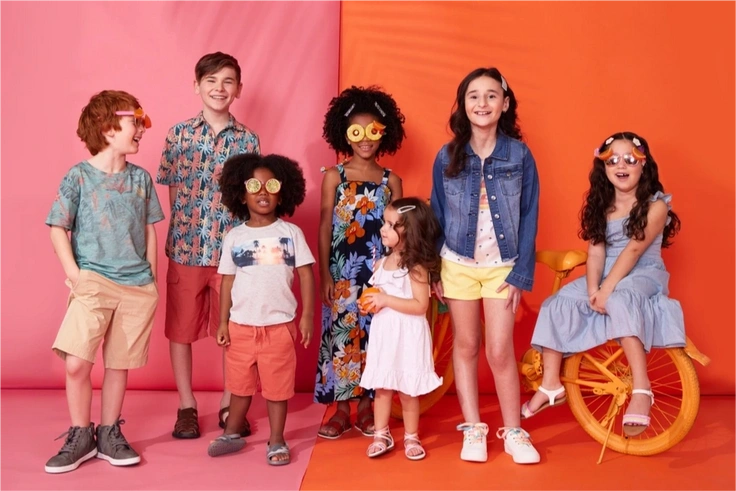 Our subscription boxes are tailored to your child's style and delivered directly to your home. With a quick style quiz, our expert stylists assemble a box filled with full outfits, including matching shoes and accessories. You only keep and pay for the items you love, with free and straightforward returns. Our pre-styled boxes contain three mix-and-match outfits carefully selected by our stylists, ready for any event. Finally, our online store provides a wide array of fashionable, high-quality clothing, shoes, and accessories, available for you to browse and buy at your leisure.
Ready to try Kidpik?
Tell us about what your child loves (and doesn't love!) and our stylists will do the rest. They'll receive customized, surprise fashion delivered on your preferred schedule to unbox and try on at home.
Get Styled
Skip, pause, or cancel anytime.