Teach Your Kid New Skills with These 18 Subscription Boxes
Teach Your Kid New Skills with These 18 Subscription Boxes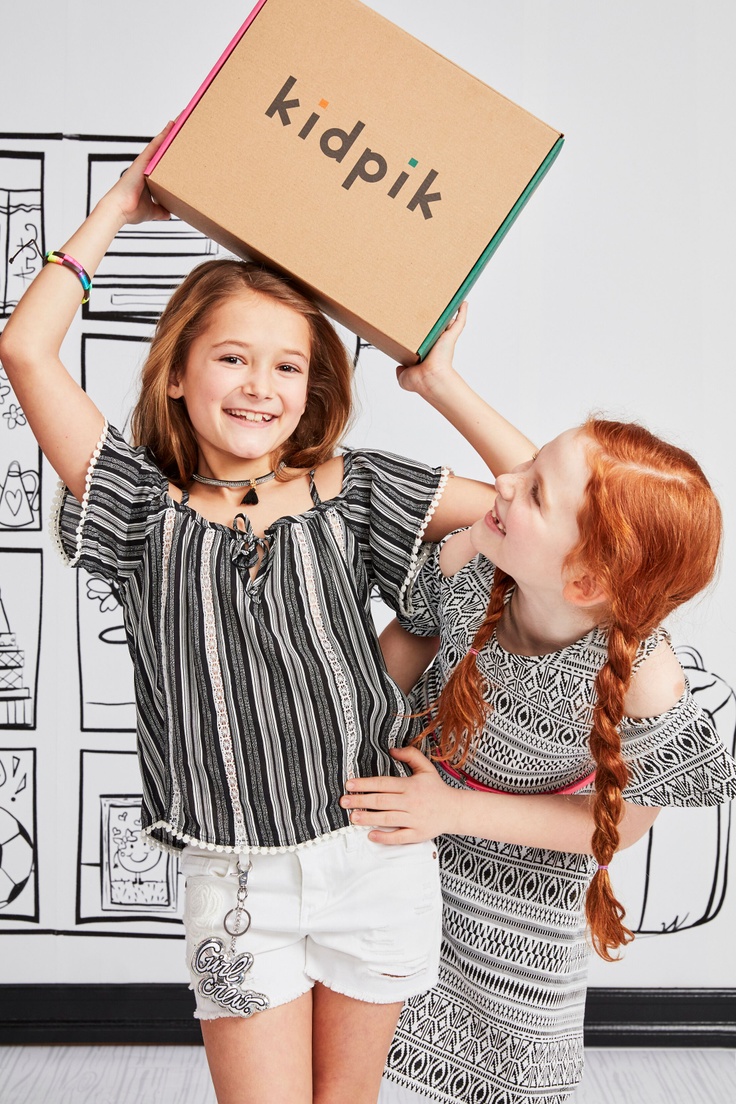 Kids love learning new things. They're naturally curious, playful, creative, imaginative, and resourceful.
You could say your kid's a professional learner—she's been picking up new skills and learning things every moment since she was born. Maybe that explains why she asks you so many questions!
So, it shouldn't surprise you that one cool side effect of our subscription boxes for kids is education. There's so much to learn from every box. But of course, kidpik's not the only educational subscription box to choose from—there are plenty of others out there. So, where do you start?
You can start right here. We've put together a list of 18 ideas and kids' monthly boxes you can use for inspo. If want to encourage your kid to learn new skills each month, take your pick from the ideas below!
1. Monthly Clothing Boxes
First in line, our (totally biased) favorite—clothing subscription boxes for kids! What many parents don't realize until after their box arrives is that their kids can learn a lot from the outfits that arrive each month. Not just about clothing, accessories, and how to put together trendy outfits, but they'll also learn so much about themselves. So, if you want to inspire your kid to express herself through her own unique style, while adding to her wardrobe as the seasons change, this is the perfect choice.
2. Cooking Subscription Boxes
Next in line is all about food! After all, everyone needs to eat, and it will make a huge difference to your kid's life both now and in the future if they can cook for themselves and learn to love eating healthy, homemade foods. The special thing about cooking subscription boxes for kids is that they're geared at a younger age group (unlike most recipes and packet mixes you come across). Your kid will be in the kitchen cooking dinner before you know it!
3. Arts and Crafts Boxes
Make learning feel like playtime and nurture an interest in arts and crafts with an art box! This can be an amazing way for your kid to develop fine motor skills. Plus, encourage creativity, as your kid can use their craft supplies to think outside the (subscription) box and create almost anything.
4. Science Boxes
Science boxes for kids are seriously fun these days. Just imagine if your child's first experience of "science" as a subject wasn't in the classroom, but was by doing their own experiments at home? It's the perfect way to introduce them to the wonders of nature, physics, and chemistry before they start to associate them with school assessments.
5. Tech Boxes
Most children pick up technology so easily—it's second nature to them. But it needs to be if they're going to interact and work in an increasingly digital world. So, encourage your kid to build on their love of technology with a tech subscription box. Your kid can start to learn coding, robotics, and other cool skills from as young as age 3—and with such an early start, who knows where it could lead?
6. Sports Boxes
Help encourage your kid to move more, feel confident in their skin, and learn about sports with a sports subscription box for kids! This might include team gear, collectible cards, balls, games, and more. It's the perfect way to make sure your kid follows in your sporty footsteps.
7. Reading Boxes
What do kids need? More reading! At least, that's what the experts keep telling us. Make the experts happy and your kids smarter by encouraging them to read more with a kids' monthly box full of books. Time it right and your kid will always have a book on the go.
8. Toys and Games Boxes
Your kid might not need any more toys, but a kids' subscription box that includes fun games to play can be highly educational. After all, play is the best way to learn when you're a kid (and probably an adult, too). Your whole family will love joining in with games your kid gets each month and you might even create a new family tradition, like Friday night board games!
9. Puzzle Box
Does your kid love doing puzzles? Encourage their hobby with a puzzle box subscription! Doing puzzles helps with problem solving, lowering stress, improving memory, and learning to work as a team (if they let you collaborate to solve the puzzles). Keep the challenges coming with a regular puzzle subscription box.
10. Sensory Boxes
Sensory subscription boxes for kids are growing in popularity, as more families realize the benefits, especially for kids with special needs. Items in sensory boxes can help kids process feelings, improve motor skills, interact with others, and reduce anxiety.
11. Geography or Pen Pal Box
Help your child learn about the world around them with a geography box or a pen pal box. The box might send your child facts and souvenirs from a faraway place once a month, or personalized letters from a fictional character.
12. History Box
History isn't something your kid should only learn from a textbook (most kids will find that boring!). A subscription box with a history theme will help your kid get excited about history, learn interesting facts, and experience history in a more tangible way than just reading about it in school.
13. Origami Box
Origami isn't just fun—it's also a really useful skill! Your child will love getting new pretty paper and instructions each month to make animals, shapes, boxes, and more. And, maybe they'll even use their new folding skills to help you put away the laundry!
14. Music Box
Encourage your music-loving child to practice more often with a music subscription box for kids! Their box might include things like CDs, sheet music, small percussion instruments, records, guitar picks, strings, and more.
15. Language Box
The younger your child learns a language, the easier they'll pick it up. So why not subscribe them to a box that'll help them get familiar with a foreign language? Subscription boxes geared at kids make learning languages so much more fun, with CDs, workbooks, culturally relevant souvenirs, charts, and more.
16. Accessories Box
If your girl loves to accessorize, why not order new accessories delivered every month? Build her collection of jewelry, hats, scarves, and headbands. Like our clothing subscription box for kids (which generally comes with one accessory), your kid will learn about her personal style and how to mix-and-match accessories with outfits.
17. Sticker Box
Stickers are so much fun, and a great introduction to the world of subscription boxes for your kid. Encourage their creativity, artwork, achievements, and more with new stickers every month.
18. Nature and Gardening Box
Finally, a nature and gardening box will help get your kid outdoors. And whether or not they're successful in their endeavors to grow flowers or vegetables, outside is always the best place for your child to learn about themselves and the world around them.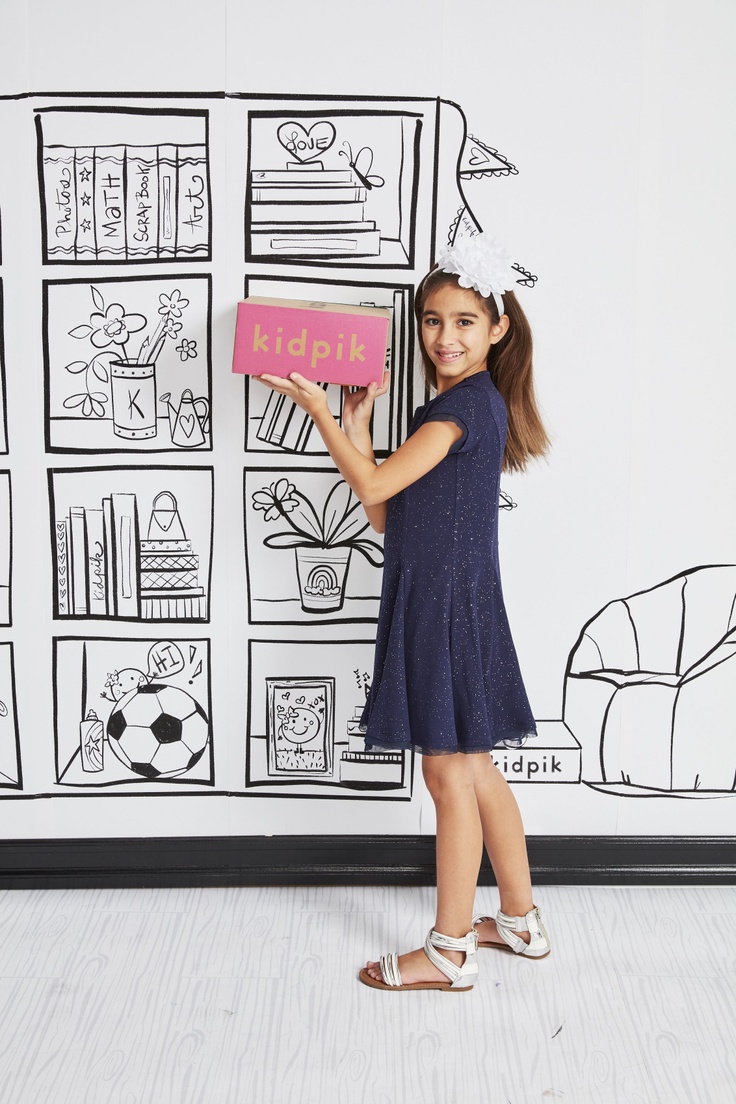 Start Off With a Subscription Box Your Kid Will Love!
There are so many ideas here and so much to choose from. But why not start with a monthly clothes box and then go from there?
With a fashion clothes box, your girl will learn so much and develop new skills for life. Plus, she'll get some essential supplies to build her wardrobe as she grows—it's why a clothing subscription box for kids is undoubtedly the most practical option. Your girl's going to need new clothes anyway, so why not get them in the most fun, convenient way possible?
Ready to get started? Sign up for kidpik and start your girl's learning experience right away with our fun style quiz!
What's Your Kid's Favorite Hobby or Newest Skill?
What does your kid love to do more than anything else? (Apart from fashion, of course. 😊)
Let us know in the comments below!
Ready to try Kidpik?
Tell us about what your child loves (and doesn't love!) and our stylists will do the rest. They'll receive customized, surprise fashion delivered on your preferred schedule to unbox and try on at home.
Get Styled
Skip, pause, or cancel anytime.