The Ultimate Kids Birthday (Party) Checklist
The Ultimate Kids Birthday (Party) Checklist
Thinking back to my own birthday parties when I was younger, there's only one very specific birthday I can still clearly remember.
I must have turned 7 or 8 years old, and it was a beautiful summer day.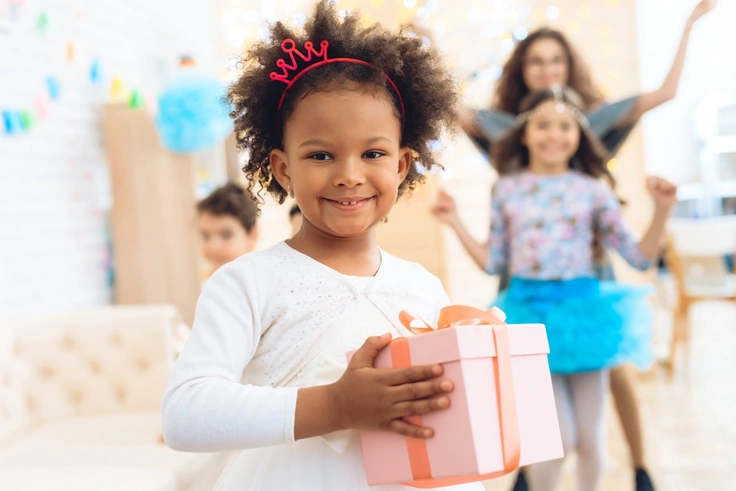 We went horseback riding and I remember my dad dressed up as a chef and baked Dutch mini pancakes for everyone.
He really made my day!
So, what to do when your kid turns 3, 4, 7 or 10?
Birthdays can be fun and exciting, but when you end up organizing these celebrations every year it can get exhausting very quickly.
Try to keep it easy, and don't overthink it. You don't have to throw a big party every year, It's mostly about being present on someone's special day.
Whether you're throwing a full-on party for your kid or just want to celebrate the special day with family, this checklist can help you to stay organized and worry-free:
Create a wish list: Weeks or even months before the actual day start creating a wish list. It kick-starts the excitement ahead of time and helps your kids to appreciate what they already have. It's important for them to learn that they can't just get what they want whenever they want it. When your kid is asking (or crying 😊) for certain things, you can point them towards their wish list. It might save you a huge tantrum.


Plan a budget. Plan your budget ahead of time. Before you know it, you're spending way more than your budget allows for.


Start shopping for your presents early to make sure you've got them in time for the big day. If you like a more minimalistic lifestyle and you don't want to spoil your kid with lots of presents, think of repacking something you already have or create something yourself. You could also think of useful presents such as clothes. Our pre-styled boxes with must-have items is an awesome gift for every kid.


Birthday Outfit: Every kid loves wearing clothes that are comfortable and helps them shine on their special day. Depending on the environment, it could be causal and fun or dressy and fashionable. Here are a couple of tees and dresses to help them stand out on their Birthday. You can also complete a style quiz and get a stylist selected outfit that matches your kids personality delivered to your door.


Decorate the house. With birthdays, I always say the more the better. You simply can't go wrong whether you use store bought or homemade garlands. Start the evening before and keep all the glitter and glam together in one big box at home so you can reuse it for the next big day.


On the big day make your kids favorite breakfast and ask them about what they would like for dinner. This is their special day, so let them pick what's on the menu for that day. If this means it's pancakes all day, then that's what it is.


Treats at school. Ask the teacher about any food allergies and perhaps think of a healthy alternative next to all the sugary treats. Whatever you pick, just make sure you have enough and don't forget the teachers.


Gift bags. If you're planning to give them to their classmates at school or to their friends at their birthday party, again just make sure you start planning for this. It's something you don't want to do last minute when you're surrounded by screaming and excited kids. Wondering what gadgets to put in? Think of useful stuff instead of one-time plastic goodies that end up in the trash immediately after the party. Arts and crafts, a bath toy, play dough, a fun bracelet, heathy snacks or your own planting seeds might do the trick.


Planning a party? Start a guest list and send out invites. For busy parents who need cool, easy and environment friendly invites try paperless post. Then think of a location (indoors or outdoors), an activity, and make a shopping list for all food and beverages. When you're throwing a party, please remember it doesn't have to be complicated if it's a day full of love. The last thing your kid needs is a parent who is stressed out.


Present registry? Some fans, some people hate it… it's up to you. If you end up not wanting presents, consider a charity people can donate to or you could let every child bring a book and do a big book swop party. Every kid will leave satisfied with a new book and you can ditch the goody bags all together.
Stay cool, your kid will love it!
Don't overthink, it's no rocket science.
Just plan for it and if you forgot to do so, don't panic, instead be creative with a piece of cake.
Written by Anna, kidpik's Community Manager
Ready to try Kidpik?
Tell us about what your child loves (and doesn't love!) and our stylists will do the rest. They'll receive customized, surprise fashion delivered on your preferred schedule to unbox and try on at home.
Get Styled
Skip, pause, or cancel anytime.