Mom Of 2 Boys: Transition From One Child To Multiple Children
Mom Of 2 Boys: Transition From One Child To Multiple Children
For some parents, life doesn't seem to change that much when they have kids, while others are left wondering what happened to their former selves!
For me personally, the transition from one kid to two wasn't that hard.
This time around you're more experienced and know what to expect, the changes that will happen to your day-to-day routine, and you are mentally prepared.
Apart from the lack of your sleep, you will love the fact that newborns sleep all day long and that you can cuddle them as much as you want.
Yet it's true that having more kids means that you're just always on duty. Whenever one is sick the other one follows.
With two kids under three you simply never get a moment to rest. When they start crawling or walking, the challenge really beings.
You will be watching your baby 24/7 while there's a toddler screaming for your attention.
It's a constant battle of finding the right structure and a new routine. One thing I know for sure, it never gets boring, not even close.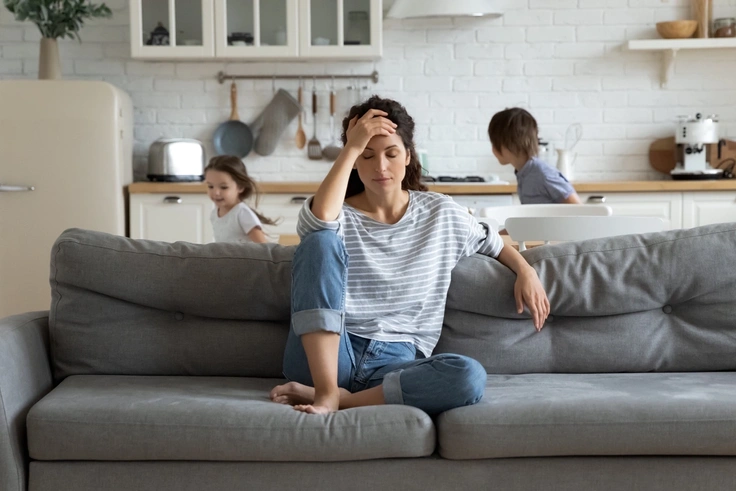 Balancing ME time in my new family of four
I can't imagine my life without them. To watch them starting to build a relationship with
each other has been an amazing experience. However, to take care of them I need to take care of
myself first. As much as I want to spend time with my kids, I need a break for myself too. It's a
difficult process, but little steps are getting me there.
Dividing your time between your kids and dealing with mom guilt
How should I split my time best between both?
When I was nursing the youngest 24/7, I started to plan dates with the older one, as I was missing him so much.
We got to spend some quality time going out for short walks or getting a treat at one of our local coffee shops.
Now, I'm wondering if I'm giving enough attention to the younger one, as I'm also focusing a lot on the older one.
Before his younger brother came into his life, my eldest got much more attention than he gets now. Getting a little brother was a big adjustment for him.
Of course, I'm not sure if I'm doing the right thing and that's OK. I've never experienced the feeling of mom guilt before, but it is starting to become a bit of a thing lately.
Parenting is a constant challenge of finding a new structure and balance and we're all learning by doing. It's important to remember that it's all part of a process, so don't be too hard on yourself.
About flexibility and appreciation
With only one kid it felt like you could just go wherever you wanted. Now you're just juggling so much more stuff each time you head out the door. It will get better once they get older, and you don't need strollers, car seats, cribs etc.
For now, let it be and embrace the moment, you will get your life back little by little. Just remember the fact that no one will appreciate your time and be thankful for you as much as your own kids.
Those eyes when they are watching you and smiling at you, mean the world, and with more kids, comes more love.
Finding a new routine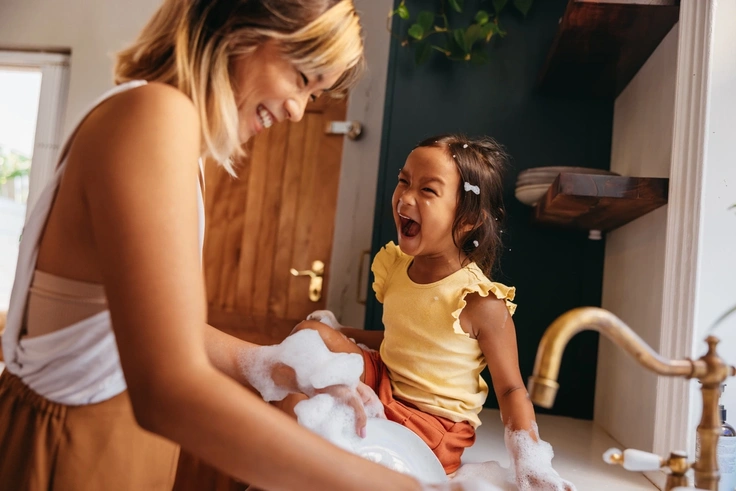 Starting a family of four had a bigger impact on my husband than it had on me. Now he needs to step in more often to take care of the older one for example, when I need to take care of the younger one.
Without having our relatives like grandparents living nearby, it all falls on us.
My husband and I are just constantly trying to find a new routine, which can feel overwhelming, especially when you're in the middle of a transition.
We're slowly learning to embrace the chaos and to appreciate the small things in life.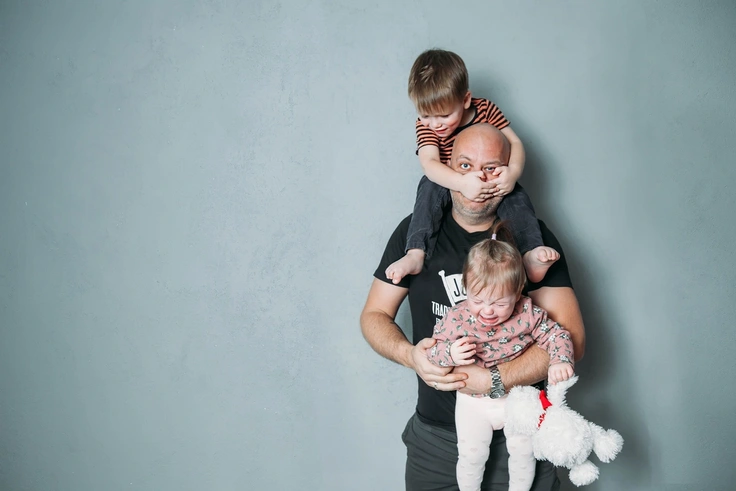 Being a family of four feels more complete to me. While I always dreamed of having my own big family, I'm questioning myself now, will I ever be ready for baby number three?
I am not sure. Right now, I just want to get our routine back.
They say to get stronger you need to step out of your comfort zone and that's exactly what all parents learn to do with each new addition to their family!
Thank you, mom, and dad, for taking care of me and my three siblings.
Now, as a mom of two boys, I understand how hectic it can be to raise kids, let alone 4 of them as my parents did.
Written by Anna, KIDPIK's Community Manager
Ready to try Kidpik?
Tell us about what your child loves (and doesn't love!) and our stylists will do the rest. They'll receive customized, surprise fashion delivered on your preferred schedule to unbox and try on at home.
Get Styled
Skip, pause, or cancel anytime.