Quick, Easy, and Fun Tie-Dye Techniques Perfect for Kids
Quick, Easy, and Fun Tie-Dye Techniques Perfect for Kids
It wouldn't be summer without tie-dye! Not only is it one of the biggest trends this year, but it's a fun activity for the whole family. Today, we're walking you through the steps, and showing you some of our favorite tie-dye patterns.
Here's what you'll need for the classic tie-dye:
Craft dye

Squirt bottles

Gloves

A gallon-sized Ziploc bag

Rubber bands

Water in a spray bottle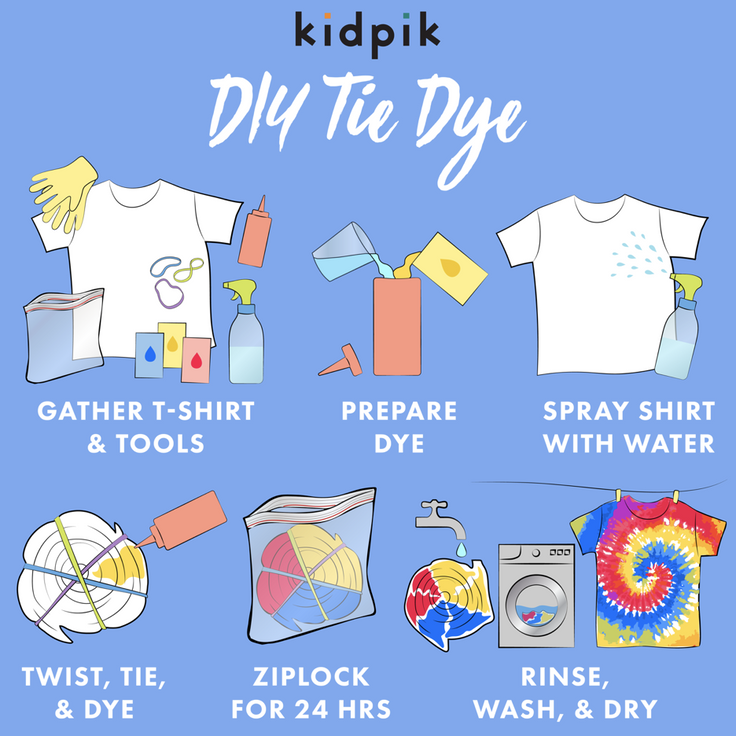 Steps:
Find the perfect t-shirt. We have a bunch available on our kidpik shop. Go with classic white, or if you want to mix things up, you can choose a color!

Gather your supplies.

Get your dye ready - choose which colors you want to use and put them into the bottles.

Get your shirt ready. Spray it with water to dampen. Then, twist the shirt and wrap it with rubber bands in any pattern you want.

Squeeze your dye all over the wrapped up shirt and place it into a Ziplock bag for 24 hours to let the dye sink in.

After 24 hours, remove the shirt and rinse in cold water until the water runs clear of dye. Then, remove the rubber bands and rinse again.

Machine wash and dry your shirt.

Wear it and have a fashion show!
One of the best things about tie-dye, is that it can come out differently every time! Here are some of our favorite patterns.
The Spiral: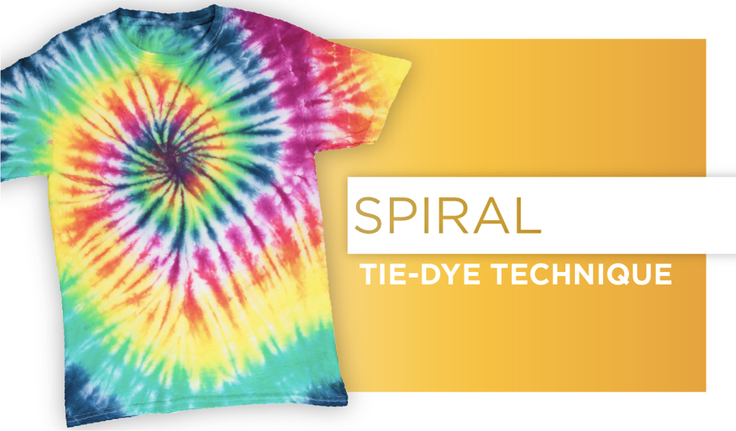 (Source: tiedyeyoursummer.com)
Create the spiral by laying your shirt out flat, and pinching the center of the t-shirt. This is where the pattern will start. Then, slowly twist the shirt until all of the fabric is in a spiral shape. Once you have your desired pattern, start on step 5.
The Heart: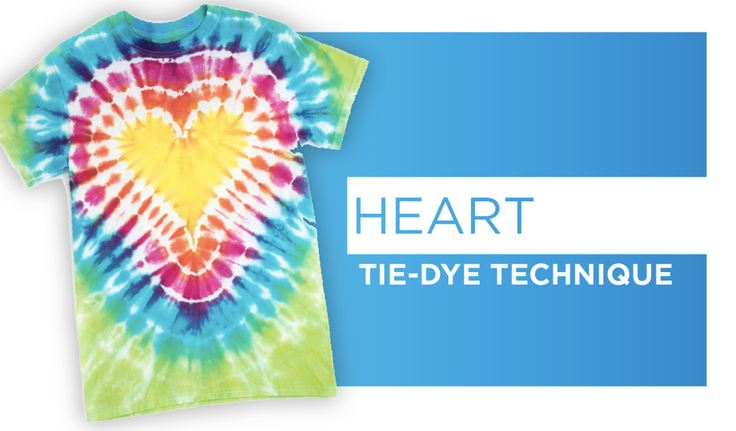 (Source: tiedyeyoursummer.com)
This one may look challenging, but it's actually really simple! Start by folding your shirt in half vertically. Then, draw half a heart in the center with a washable magic marker. Pleat the fabric along the marker link, and use rubber bands to keep it together. Use alternating dye in between the rubber bands, and then go back to step 5.
Once you finish your tie-dye, it's time to put them on and have a photoshoot! Style them with your favorite sandals or sneakers and accessories from your monthly clothing subscription box.
Share your creations with us at [email protected]
Total Time: 45 Minutes
Kidpik is the leading fashion clothing subscription box service for kids ages 3-14, shipping personalized, coordinated boys outfits and cute girls outfits directly to your door.  Our mission is to make kids look good, so they can feel good and take on each day with confidence. Learn more about kidpik and take our fun style quiz here.
Ready to try Kidpik?
Tell us about what your child loves (and doesn't love!) and our stylists will do the rest. They'll receive customized, surprise fashion delivered on your preferred schedule to unbox and try on at home.
Get Styled
Skip, pause, or cancel anytime.