Backyard Olympics
Are you missing the Summer Olympics as much as we are? Well, we have you covered! We're kicking off the 2020 Backyard Olympics. Gather your family, and friends, and get ready for a day of fun.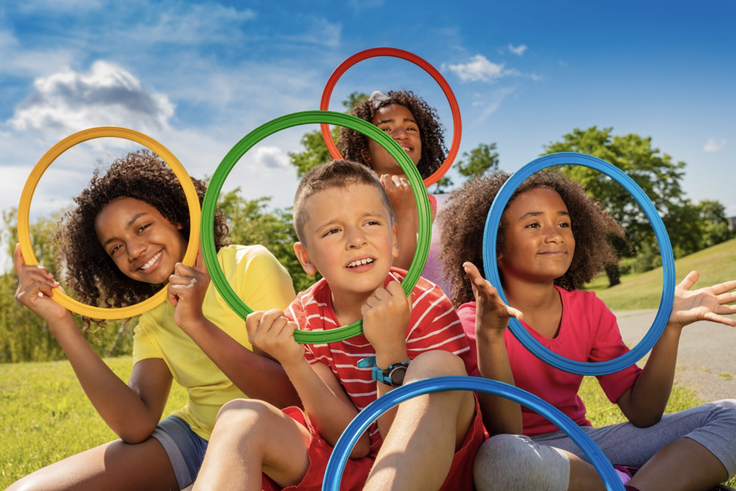 Split everyone up into even teams. Assign each team a different country to represent. For added fun, have each team dress up in their country's colors!
Here's what you'll need:
Pool tubes
Hula hoops
Pool noodles
Glue stick
Scissors
Cupcake liner
Red, orange, and yellow tissue paper
Battery operated tea light candle
Air-dry clay
Ribbon
Gold paint
Toothpicks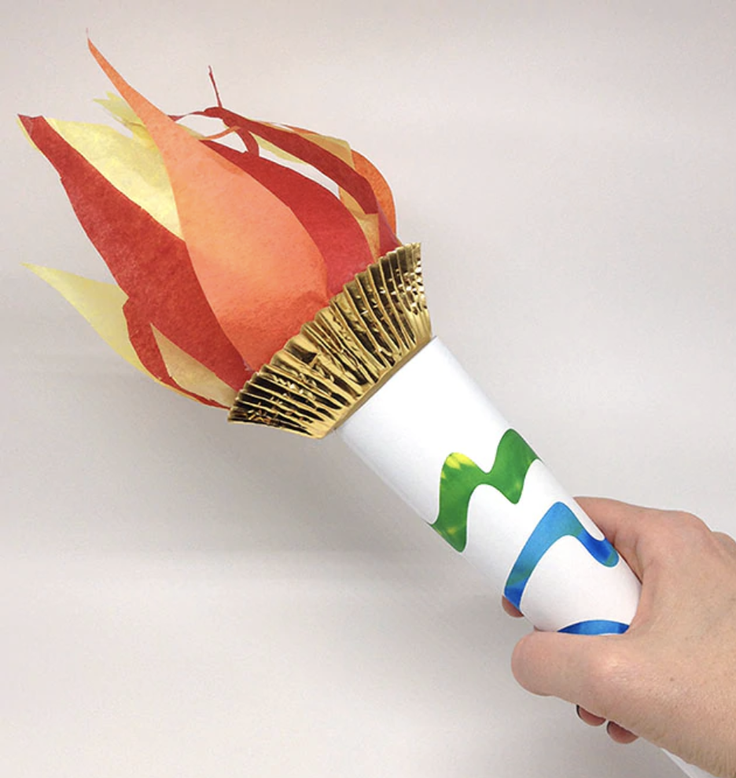 (Source: CBC)
Start the day off by creating your very own Olympic Torch. Use a printable template for the cone, and cupcake liner and tissue paper for the flame. Once the torch is complete, have your very own opening ceremony, and let the games begin!
(Source: kidfriendlythingstodo.com)
The first event is the Human Ring Toss! All you need for this one is two teammates, and either pool tubes or hula hoops. Have teammates A and B stand six feet apart. Player A is going to toss the pool tube, or hula hoop onto Player B. See how many each team can stack in sixty seconds.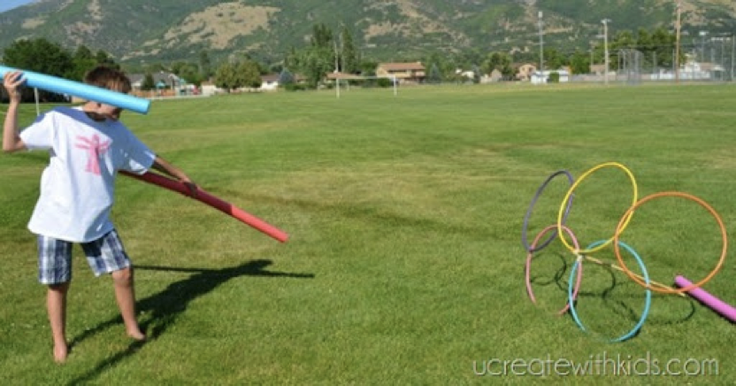 (Source: u-createcrafts.com)
The Noodle Throw is a fun twist on the Javelin. Arrange five hula hoops into the shape of the Olympic Rings. You can use sticks to help prop the top row up. Each player gets two chances to toss their poodle noodle through the hoops. Assign point values to each hoop, and see which teams can get the most.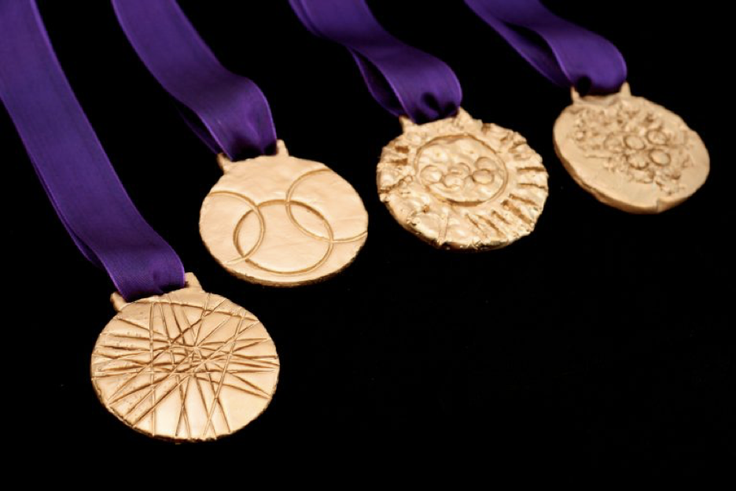 (Source: Paging Supermom)
Finish off the day with a medal ceremony. It's even more fun when you create your own! Use air-dry clay and a ribbon to create the medal. Carve your desired design with a toothpick, and then paint it gold.
Let us know what your favorite part of the day was at [email protected]
Total Time: 30 mins prep + endless hours of fun
Kidpik is the leading fashion clothing subscription box service for kids ages 3-14, shipping personalized, coordinated boys outfits and cute girls outfits directly to your door.  Our mission is to make kids look good, so they can feel good and take on each day with confidence. Learn more about kidpik and take our fun style quiz here.
Ready to try Kidpik?
Tell us about what your child loves (and doesn't love!) and our stylists will do the rest. They'll receive customized, surprise fashion delivered on your preferred schedule to unbox and try on at home.
Get Styled
Skip, pause, or cancel anytime.