How to Pull Together the Perfect Holiday Outfit for Girls
How to Pull Together the Perfect Holiday Outfit for Girls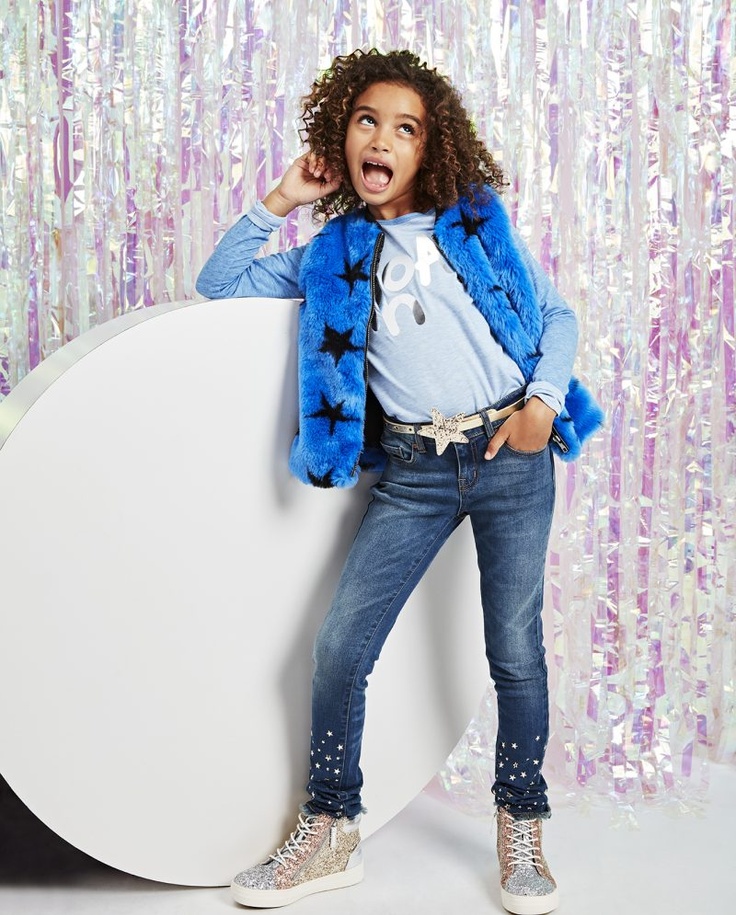 The holidays are a special time. You get to catch up with friends and family, take some time off work (and school), open presents, and eat delicious food. All these social activities call for a fashionable new outfit for the girl in your life!
The holiday season doesn't have to limit you to red, white, and green coordinated outfits or ugly Christmas sweaters (ew!). Your girl can rock her own unique style over the holidays so she can look trendy and feel comfy no matter where you go and what you do.
Below, we'll take you through kidpik's four style personalities and give you tips and recommendations for pulling together awesome outfits to suit every holiday occasion.
Outfits and Style Tips For Every Personality
Classic Cool Outfits for Girls
The classically cool girl loves…
Kids' fashion in classic silhouettes
Clothes that fit well
Layering
Mixing different prints and textures
Block colors
Bright, eye-catching colors
Boots
Ballet flats
Skinny jeans
Cardigans
Khaki pants
During the holiday season, outfits your classically cool girl will love to wear might include:
Dark skinny jeans with gold ballet flats, a patterned or striped tee, and a warm red cardigan.
A knee-length skater dress over black tights, with camel-colored boots, and a denim jacket.
Add a shoulder bag and she's done! The best part is, you can mix and match all the clothing in both these looks to create tons of different outfits for your girl.
Girly Glam Fashion
Girly girls love all things sweet and feminine:
Clothes that are the perfect fit and sit just right without being tight
Pinks, purples, and pastels
Sparkle and shine
Florals
Dresses and skirts
Necklaces, bracelets, and headbands
Purses
Ballet flats and sandals
Fun faux fur jackets
Here are two outfits for girls PERFECT for your girly girl this holiday season:
A pastel pink skater dress with leggings and glittery-glam skater shoes, topped with a light blue denim jacket.
A floral maxi dress with metallic ballet flats and a soft, fuzzy cardigan.
Add a headband and you're done! If you put together two or three outfits for your girl like these, you can mix and match the items to create as many looks as you need for different holiday events.
Trendista Outfits
The trendy, fashion-forward girl in your life loves to wear and rock:
Just about anything as long as it's a current trend
Clothes that turn heads
Romper or playsuit
Bright prints and patterns
Graphic tees
Skinny jeans
Faux fur jackets
Sparkly or patterned shoes
ALL the accessories
Here are two trendista approved outfit ideas for the holiday season:
Skinny jeans paired with sparkly boots and a plaid shirt. Add a fur backpack and away you go!
A hot pink dress with metallic polka dots. Pair it with black hi-top sneakers and an embroidered denim jacket to make a statement.
Always Active Fashion
Athletic girls are sporty and stylish. They love to wear:
Clothes that are comfy and easy to move in
Hoodies
Beanies
Sneakers
Leggings
Fluorescent colors
Graphic tees
This holiday season, your sporty girl will love wearing:
Cute printed tights with a tunic top/dress and coordinated hoodie, plus two-tone lace-up sneakers.
A bright pink skater skirt over tights with hi-top sneakers and a long-sleeve grey shirt with fun and positive words on it (like "Smile" or "DANCE!").
As always, you can mix and match clothes to create even more cute outfits that your girl can wear all through the holidays and beyond.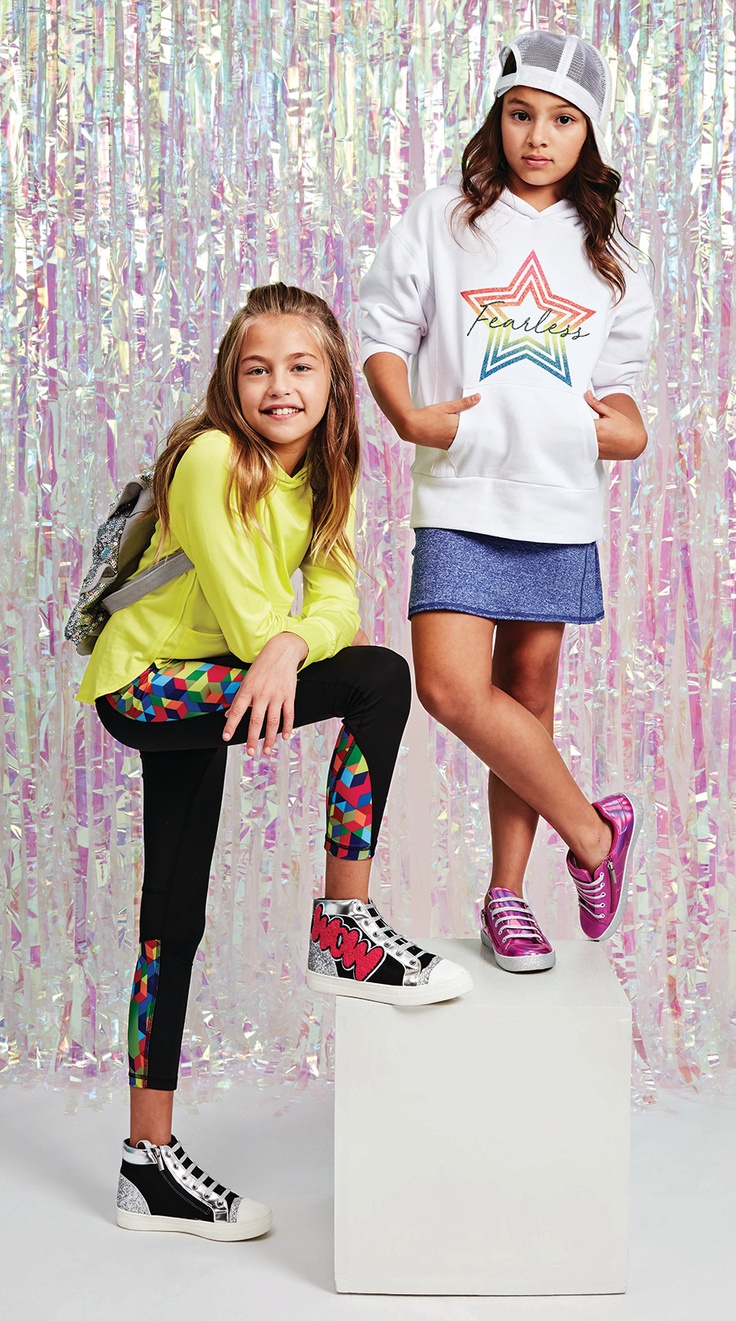 Girls' Outfit Tips For Every Holiday Occasion
School Parties
Got some pre-holiday-break school parties coming up? Your girl will be excited to party with her best friends. She'll want to show up with something that's in her style, but a little more special than what she wears to school every day. Help her dress up with a new pair of shoes, some extra accessories (break out the bracelets), or a sparkly top!
If your girl wants to be the belle of the ball, pull together an outfit with a fuller skirt she can twirl around in and some cute ballet shoes. Or if her style is a bit edgier or more sporty, add a structured jacket to a skater dress, skirt, or jeans.
Bonus: Check out the cute outfits for girls and styling inspiration in our other guide, Girls' Clothes & Style Basics: What to Wear for a School Presentation.
Cookie Baking Parties
Comfort is key when your girl's in the kitchen. But that doesn't mean she has to kiss her style goodbye. Choose clothes that are easy to move around in, and she'll be good to go. In case there's a mishap, check out How to Remove 16 Common Food Stains From Your Girl's Clothes.
And don't forget to accessorize! Keep your girl's hair out of her eyes (and out of the cookie dough) with a cute headband that matches her outfit. For girls with long hair, wearing a headband is both cute and practical when she's busy baking up a storm!
Family Gatherings
Family gatherings are the perfect time for your extended family to really get to know your girl and her unique personality. So let her rock her style inside and out! Holiday events are all about enjoying the festivities, so don't worry too much about whether your girl is in red, white, and green – unless she really wants to be!
Maybe she'd rather add some sparkle to her outfit with metallic shoes or a sequined top? Or perhaps she'd like to accessorize with some tinsel wrapped around her headband or a bright red scarf.
Just remember one important tip: you should always bring a back-up outfit for your girl in case she goes on a messy adventure or ends up with pumpkin pie on her dress (little girl fashion rule #1!)
Outdoor Adventures
Some families spend the holidays eating, shopping, and partying… for others, it's time to head up to the ski lodge! So, let's talk about outfits for girls that are suitable for inside AND outside, even on the coldest days.
Can your girl keep warm and look cute at the same time? Definitely. When the snow is falling outside, it's all about maximizing comfort and making sure she's got enough layers on. Especially if your girl is likely to be going from indoors (where it's warm) to outdoors (where she'll want to be all bundled up!). But that doesn't mean your girl's outfit can't be fashionable.
Her outfit might include a long-sleeved graphic tee with a soft, warm sweater, plus a thicker coat to really keep the warmth in when she's out and about. She'll love her leggings or skinny jeans because they're comfy, easy to move around in, and not too bulky. Go with well-fitting and closed-toed shoes to keep her toes nice and warm (boots are sure to be a winner). And of course, you can never have enough warm accessories when it's snowing outside, so break out the beanies, gloves, and scarves!
Traveling
If you've got car trips and plane trips scheduled over the holidays, it's worth planning out travel-friendly outfits for your girl.
For example, it's a good idea to pick clothing that won't crease easily – these sorts of clothes can really look disheveled after a long trip! Comfort is so important, as well. Generally, go with stretchy fabrics that are comfortable enough to sleep in (because if it's a long trip, she might just take a nap).
But most importantly, think about how you'll coordinate her entire travel wardrobe. When you take a trip, you have limited space to pack all the clothes, but it's still fun to create different looks for every day and occasion. So take a capsule wardrobe approach and choose items that coordinate. For example, she can re-wear the same pants and jacket over and over again with different tops and accessories. That way, you can get more outfits for your girl without packing tons of clothes.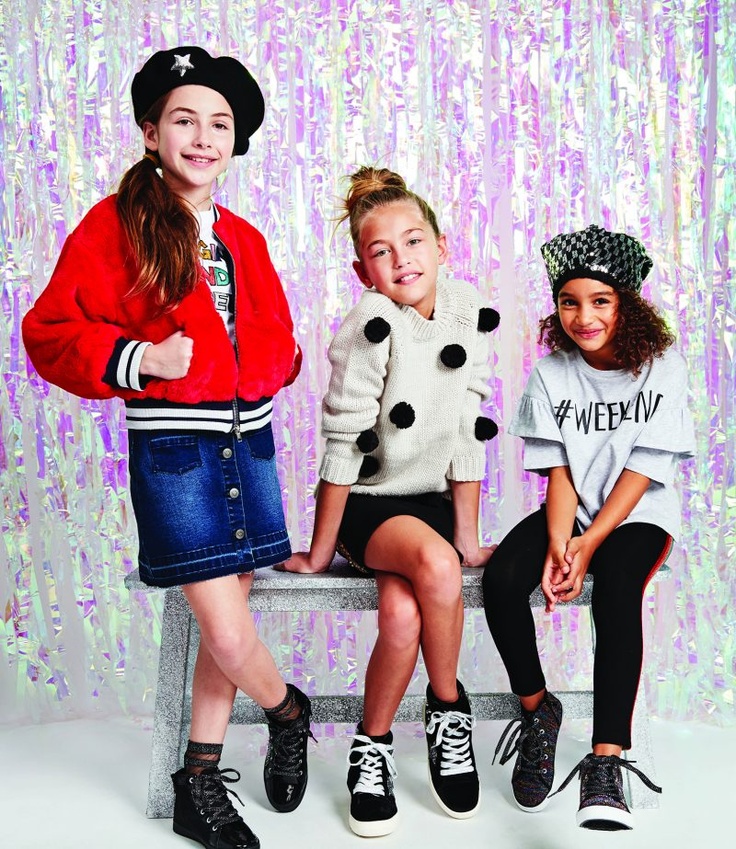 Get Holiday Style in a Box For Your Girl's Personality!
Whether your girl's classically cool, a girly girl, a trendista, or always on-the-move, we've got her style needs covered! When you sign up for kidpik, we'll take your girl through a fun quiz to figure out her personality and style preferences. Then our stylist will put together fully coordinated outfits for girls that totally suit her. With your girl's clothing subscription box delivered to your door, she gets to unbox fun, try on her outfits, and decide what she wants to keep.
Sign up today to get our next box delivered!
What Are Your Holiday (and Styling) Plans?
We'd love to know… what are you getting up to these holidays and how have you planned your girl's outfits and wardrobe to get her through this season in style? Leave us a comment below!
Ready to try Kidpik?
Tell us about what your child loves (and doesn't love!) and our stylists will do the rest. They'll receive customized, surprise fashion delivered on your preferred schedule to unbox and try on at home.
Get Styled
Skip, pause, or cancel anytime.