10 Fashion Tips to Keep in Mind for Summer with our Clothing Subscription Boxes
10 Fashion Tips to Keep in Mind for Summer with our Clothing Subscription Boxes
kidpik Clothing Subscription Boxes for Summer
With summer just around the corner, girls will be looking for the 'must have' outfits that will be trendy, comfortable and make a statement everywhere they go!
kidpik offers the best selection of fashionable and fun summer clothing for girls to start their summer in style, with our clothing subscription boxes. Our stylists personalize 3 mix & match coordinated outfits that reflect your girl's personality & style, including accessories. Best of all, you have a 7 day trial period, so you can return any outfits your girl doesn't love for free!
We're proud to be voted as the #1 best kids clothing subscription box by the My Subscription Addiction Reader's Choice Awards!
Parents and their girls love kidpik's custom approach to fashion. Our clothing subscription boxes are totally risk-free, and parents can feel confident ordering a box for their kids from an award winning company!
10
Fashion Tips to Keep in Mind for Summer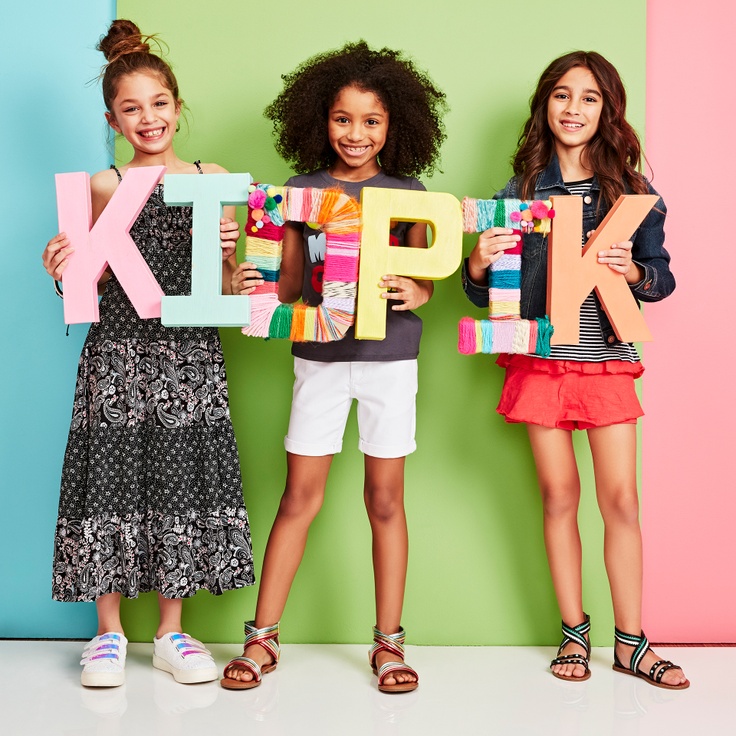 Our endless selection of styles, colors and variety ensure that your girl is able to mix and match her outfits to her own unique style, needs, the weather, and whatever activity she is engaging in. Whether it be an outdoor picnic in the summer or a formal family gathering, we have just the right combinations and endless variety of clothing for your loved one to feel comfortable, stylish, and of course, fashionably dressed for any occasion. And if she changes her mind, you can always have a back-up plan with all of the choices presented in our clothing subscription boxes.
Your girl will love looking through and combining pieces that are just as exciting as all her summer fun activities. The possibilities are endless, ensuring that she can get the most out of summer, in the most fashionable and convenient way ever.
Your girl ultimately decides which clothes best represent her style and are a great pick for the summer time, but we have some tips for helping you make the right decisions:
1.

Start with the Basics
All outfits start with the basics: tops, dresses, pants, skirts and shoes. All of our pieces are super comfortable, stylish and affordable. Check out these simple styles on our kidpik basics page. Our clothing subscription boxes walk you through the whole process, easily and enjoyably. Summer is the ideal time for choosing bright, bold and fun colors that can be tailored to your girl's needs.
2

. Break out the Patterns!
While there is nothing plain about plain styles, summer is the perfect time to experiment with patterns, floral or whatever fun patterns she desires. And patterns are a great way to make a fashion statement!
3.

Think Comfortable and Layer Lightly
Summer clothing is simple and usually does not require layers, but when the cool breeze takes over or your girl simply wants to spruce things up, layers are a great idea, such as light sweaters, jackets and more. And remember, summer is all about keeping your kids comfortable, especially in the hot sun or in cooler indoor environments. Have fun with it!
4.

Brighten up with Embellishments and Sequins
There is no end to a girl's imagination, and our clothing subscription boxes let you choose the right embellishments, sequins, embroidery and more to accessorize your girl's outfit and make sure that she stands out from the crowd.
5.

Bring out the Shoes!
kidpik has the only subscription box that offers shoes! Your girls need to stay comfortable and fashionable in the summer months. Our clothing subscription boxes come with the perfect pair of matching shoes.
Sandals are a must for the season. Leaning towards lighter fabrics and loose styles always helps a girl feel comfortable.
6.

Don't Forget the Accessories
Summer is all about accessories. From sunglasses to hats, jewelry to purses, you can complete your trendy look based on the custom coordinated outfits and accessories offered in our clothing subscription boxes.
7.

Mix It Up
The best part about our clothing subscription boxes, is that they allow you to choose from a variety of styles, textures, sizes, trends and additions, so think outside the box when receiving the box!
8.

Stand up to the Heat
Our clothes stand the test for quality, meaning that not only will your girl get the best clothing, but she can choose her outfits based on activity, weather and more.
Our clothing subscription boxes are ideal for hot summer days.
9.

Adjustability - No Fuss
She will love the idea that she has control over her clothing style, and that each day she gets to show her best self to the world with her fashion choices, which will undoubtedly make your girl much happier and willing to be herself in the world!
10.

Spend Less Time in the Mall and More Time Enjoying Summer
Best of all, our convenient and fun clothing subscription boxes mean that you get to spend less time indoors looking for clothing, and more time enjoying summer activities, in style and comfort. Remember, summer is short and meant to be enjoyed. Our clothing subscription boxes allow your girl to enjoy summer time to the fullest, in fashion, comfort and knowing that she is following the latest trends.

There is no commitment with our 7 day return policy, and our clothing subscription boxes can be ordered monthly, or every two or three months.
We'll continue to listen to our kidpik families, their feedback, and introduce new styles and combinations to ensure that we keep delivering the kind of kids' clothing subscription boxes that both parents and their girls will crave for and continue to seek out.
kidpik wants to be the best source for you and your loved one, when it comes to choosing quality outfit items with style, comfort, ease and joy. Try our clothing subscription boxes today!
What's Your Girl's Favorite Summer Style?
Show us your girl's fashion picks by posting a picture or leaving a comment in the comments section below!
Ready to try Kidpik?
Tell us about what your child loves (and doesn't love!) and our stylists will do the rest. They'll receive customized, surprise fashion delivered on your preferred schedule to unbox and try on at home.
Get Styled
Skip, pause, or cancel anytime.