Our 11 Favorite School to Play Outfits for Girls
Our 11 Favorite School to Play Outfits for Girls
Whether it's a trip to the park, the mall, or a visit to the ice cream parlor, choosing the right outfits for your girl will ensure she's comfortable whether at school or at play.
But when you're a busy parent, it can be tricky to know which outfits for girls are suitable to wear for school and play – plus keep up with what's on trend. Fortunately, here at kidpik, we've thought of it all 👌
So, let's talk about some of the different events and activities your girl might need to dress for, both before, during, and after school. Then take a look at 11 of our favorite cute outfits for girls that are totally school friendly and versatile enough to work for whatever adventures she'll be up to that day (or night).
Things You'll Have to Prep For
If she leaves for school at around 7am, then she has after-school activities planned, she might not get home until 8pm some nights. That's a massive 13-hour day. So much can happen in a day, and it's important to consider which outfits for girls are going to keep your girl comfortable and stylish until she gets home. Here are some of the things you might need to consider, depending on your girl's schedule and what season you're in:
The weather warming up or turning cold
Rain or snow
Sports
Playgrounds
Field trips
Walking vs running
Indoors vs outdoors
Dressing up for dinner
Visiting friends for an impromptu play date
When so many different scenarios can play out, it's impossible to plan for everything. But with the right mix-and-match girls' clothes and smart layering, you can create outfits for your girl that can make it through almost anything. Want some inspo? Here are a few of our favorite picks…
11 Versatile School Outfits for Girls
1. Jeans & Pullover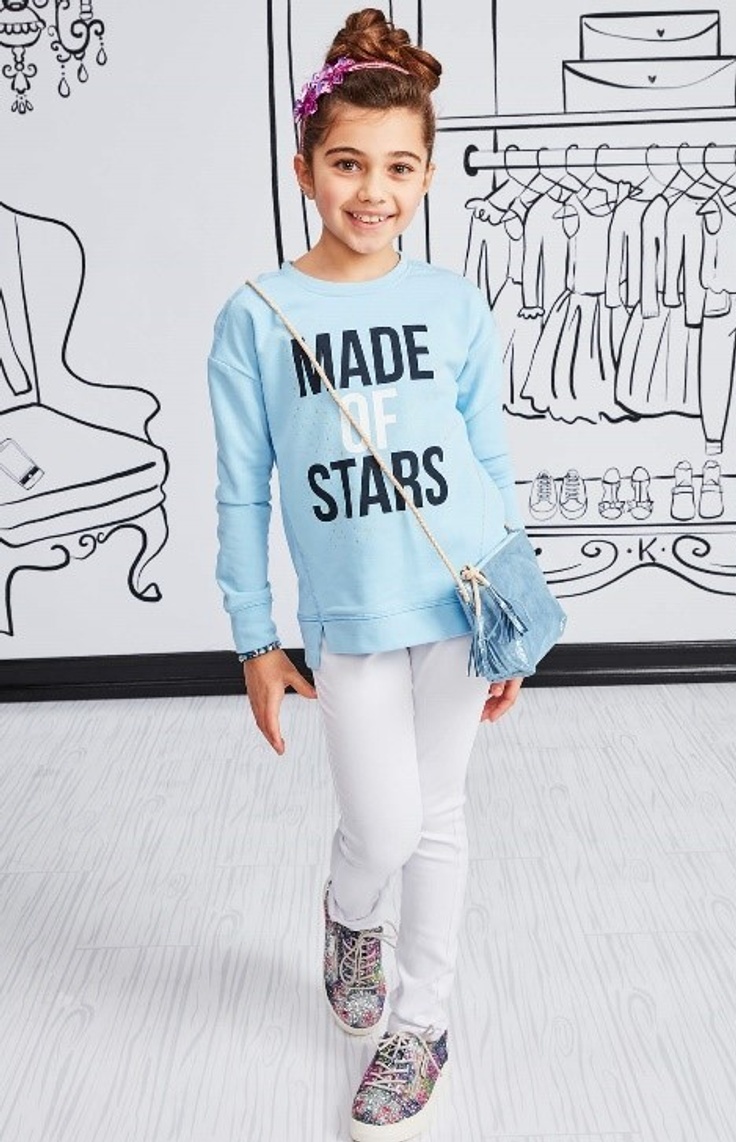 The best thing about this outfit is that it's comfy & cool – perfect with your girl's favorite pair of shoes. Your girl can layer a lighter weight tee underneath in case it's a warmer day. And the stylish (but still practical) cross-body bag ties the whole look together.
2. Skater Dress & Jacket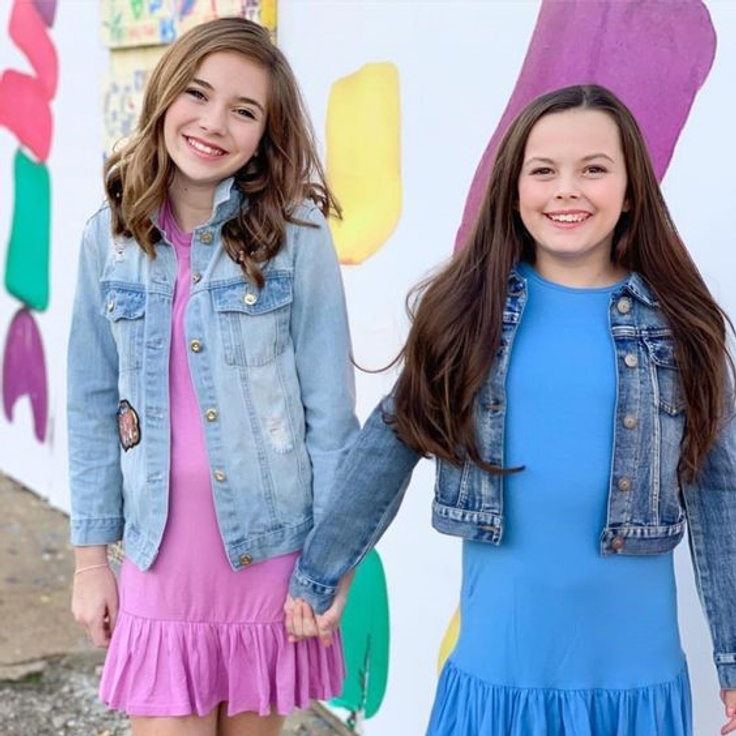 Skater dresses are a favorite base layer among many of our kidpik subscribers. And it's no wonder – they're so comfortable to wear, and easy to dress up or down. These two besties look perfectly ready for school and any after school adventures, with a light denim jacket for added warmth and style.
3. Printed Tights & Hoodie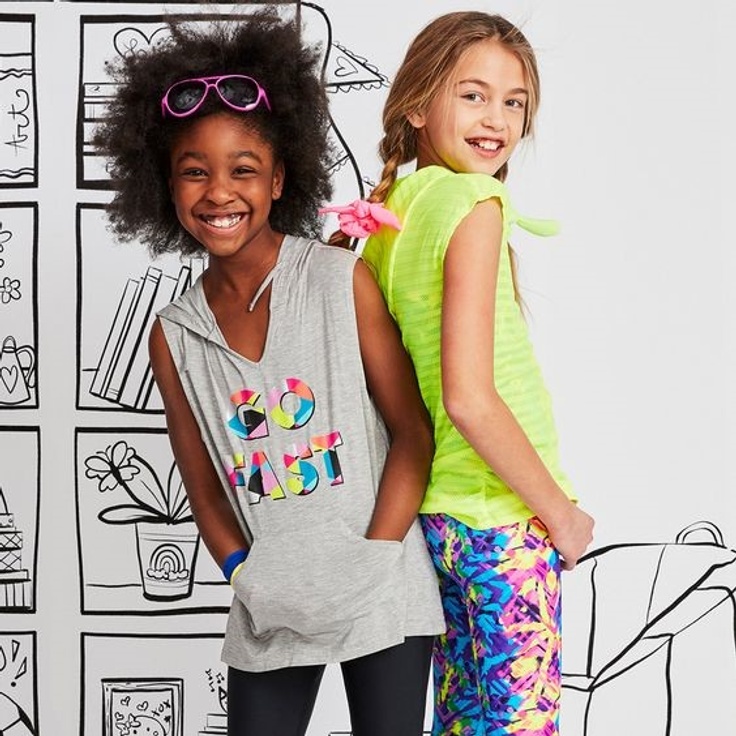 We love these sporty and active girl styles for school. Combine some patterned or plain leggings with a coordinated tee or hoodie and your girl will be ready to run, jump, dance, and cartwheel in style!
4. Ruffle Skirt & Tee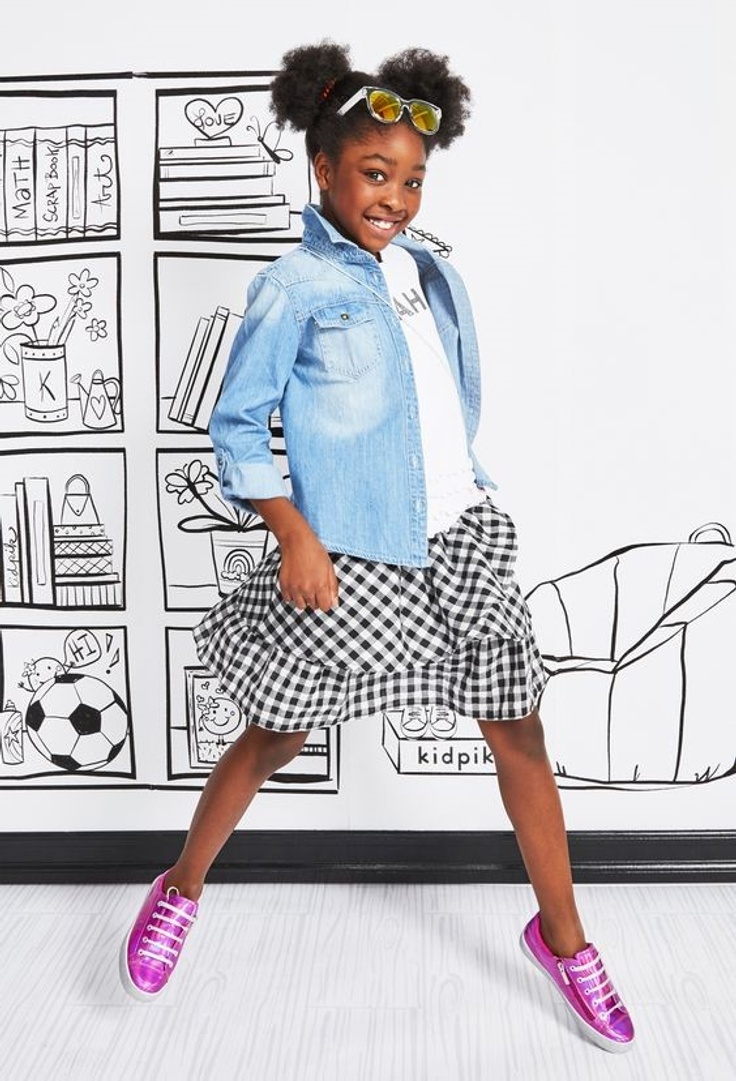 If your girl loves to wear skirts, she'll fall head over heels for this ruffled style. Keep it cool and comfortable for school with a coordinated plain tee, denim jacket, and cute sneakers. Don't forget accessories, like a pair of sunglasses or trendy headband.
5. Frayed Denim Shorts & Top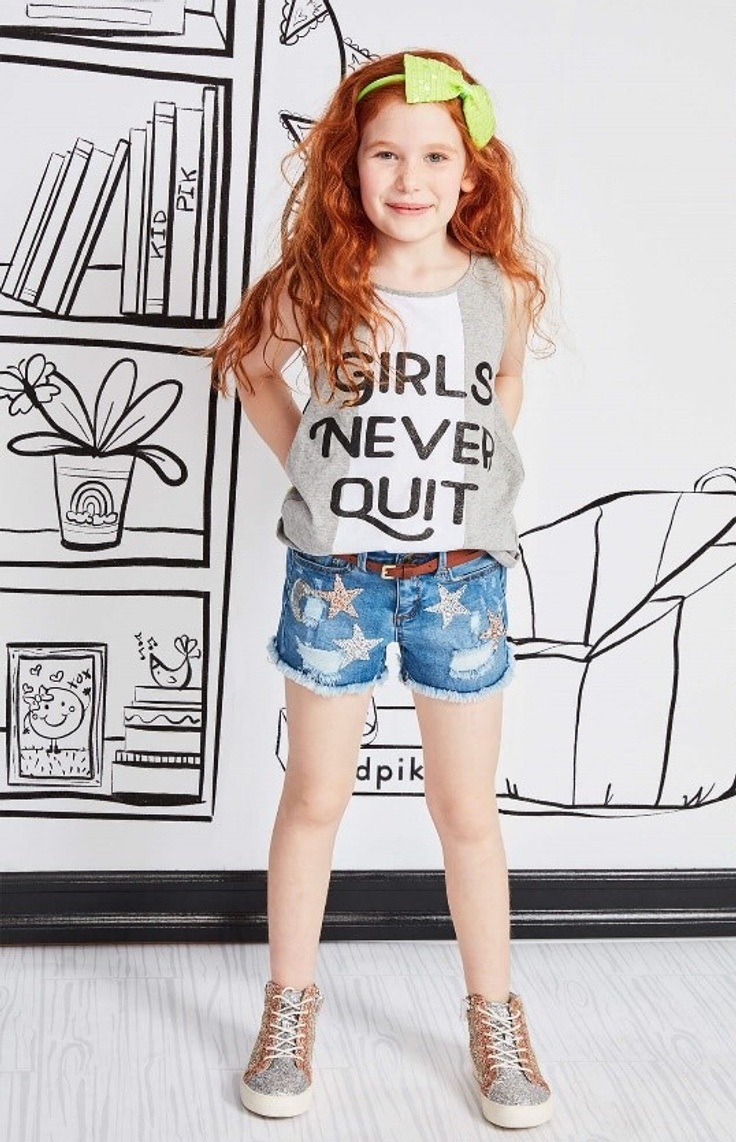 Girls never quit! We love this outfit for girls – perfect for the trendista in your life. It's a great school outfit for trendy girls that's perfect for a warm spring day. Just throw a brightly colored cardigan or denim jacket in her school bag in case the weather cools down in the afternoon.
6. Maxi Dress & Denim Jacket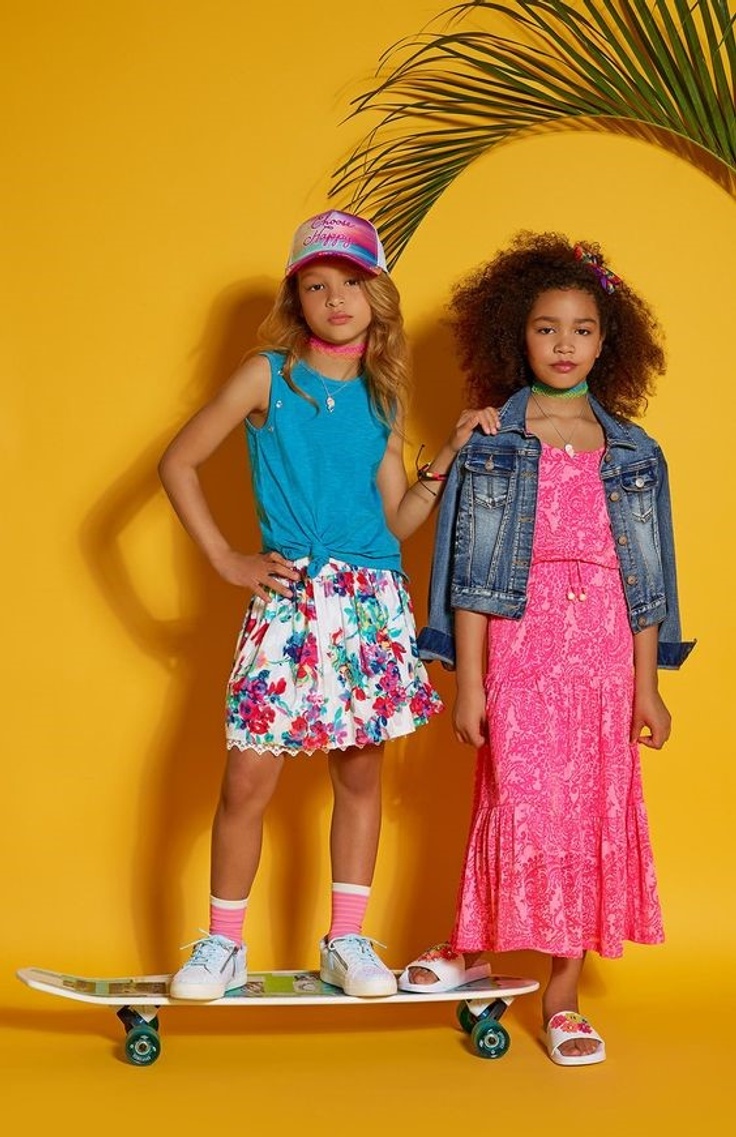 Your girlie girl will love wearing a maxi dress to school. This is the perfect outfit for girls who maybe aren't inclined to hang upside down on the playground, but love reading a book at recess or chatting with their girlfriends. Add comfortable sandals, plus a denim jacket to tone down the look and add a warmer layer.
7. Colored Denim Shorts & Loose Flowing Top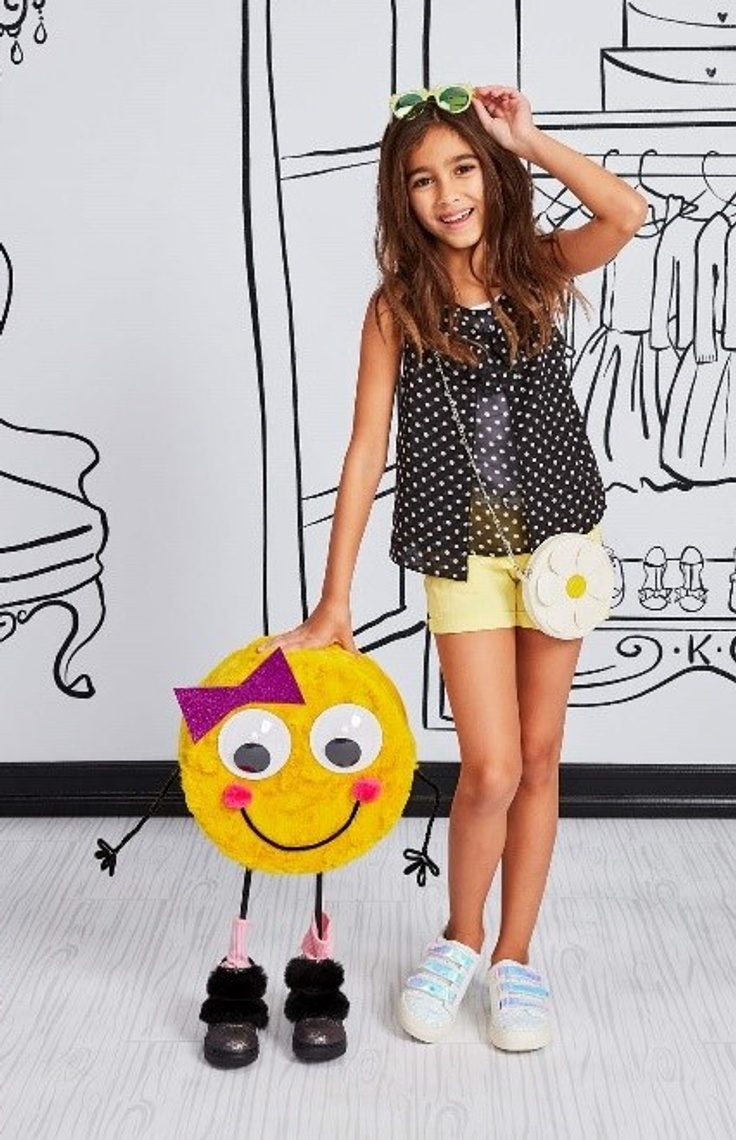 Colored denim is so on-trend right now. We love these colored denim shorts – perfect for school and after-school playdates. Add a loose-flowing top, comfy casual sneakers, and a few accessories. Your girl's styled and ready for school! Just make sure she's got a hoodie or cardigan in her school bag, so she's prepared for any kind of weather.
8. Graphic Tee & Patterned Leggings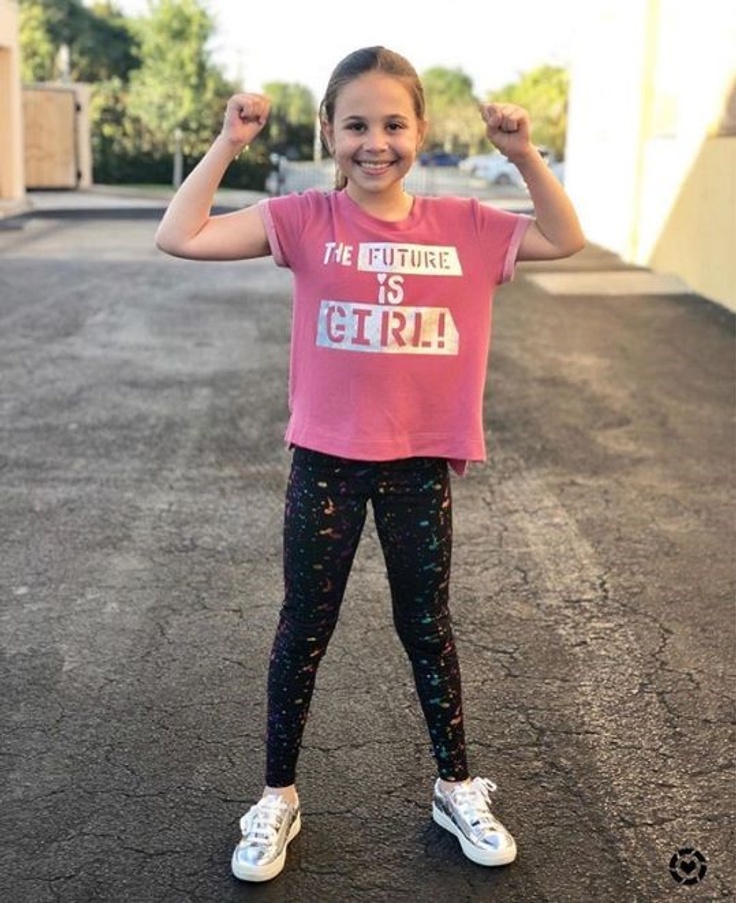 We love patterned leggings for school. They're comfortable to move around in and easy to pair with sneakers and a tee, or layer with a dress or even a skirt. Your girl will be comfortable in these no matter what activities are planned for the day.
9. Wrap Dress & Flats
Wrap dresses aren't just for weekend styling or dinner out. Your girl can wear hers to school, too! The trick is to tone down the look, so she doesn't look overdressed. So, throw on some casual flats or boots, layer it with leggings, add a denim jacket, and you're done!
10. Ruffled Top & Boot Cut Jeans
Denim jeans are a super cute look for school – casual but so trendy, and easy to mix-and-match with any of your girl's favorite tops. We absolutely love this ruffled peplum top, with a sweet floral pattern. It's easy to move around in and oh-so trendy. Add details like a bracelet or hair accessory, plus sneakers or camel-colored boots to finish the outfit off.
11. Embellished Denim Overalls & Tee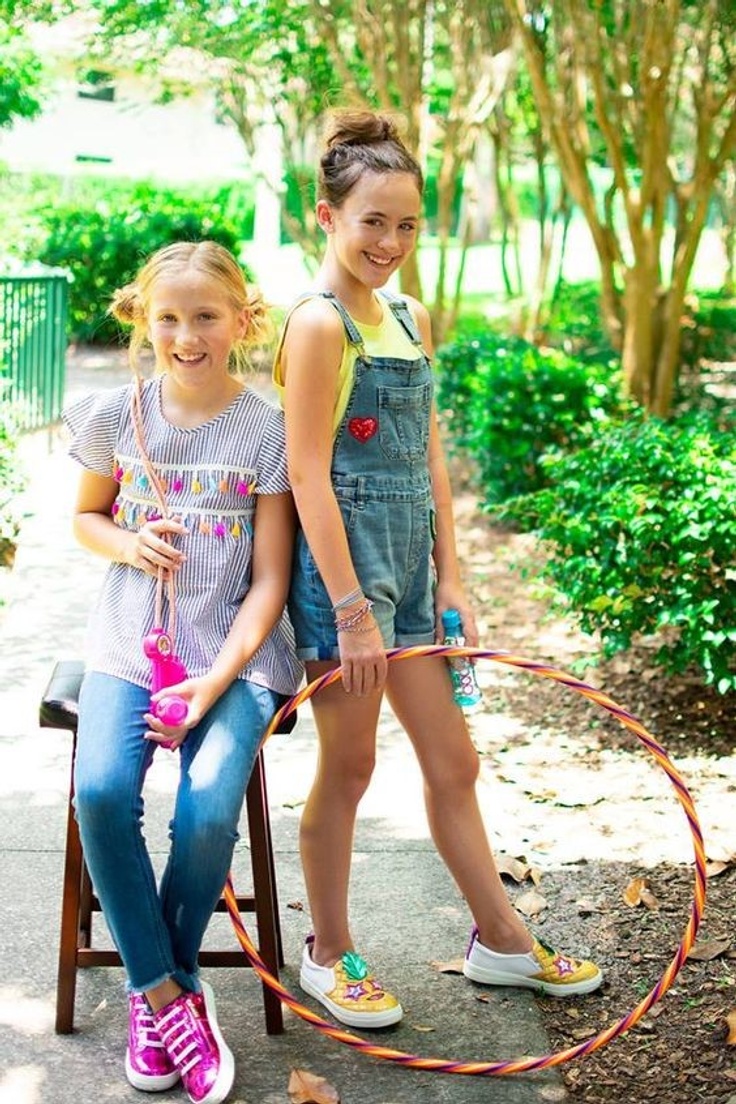 Shortalls and playsuits are perfect for playing at school. Choose a trendy embellished pair of shortalls that's easy to mix-and-match with any of your girl's favorite tees. Complete the look with fun patterned or glittery sneakers and a cute headband or bow.
School Outfits for Girls – Basics List
You don't have to create the exact outfits we listed above. If you stick to the basics below and you've got a mix-and-match wardrobe, you'll have everything you need to great amazingly versatile school outfits for girls.
Comfy base layer
Warm outer layer
Comfortable walking shoes
Hat
Bag
Jewelry or hair accessory
Everything perfectly coordinated and in her unique style
A versatile wardrobe with all the above basics will mean your girl won't have to think about whether an outfit is suitable or not. Just mix-and-match, bring an extra layer, and go!
Get Mix-and-Match Outfits for Girls
It might sound like there's a lot of time and effort involved in creating outfits for girls that are suitable for school and playtime. But it might be simpler than you think.
Kidpik's clothing subscription boxes can save you so much time because you don't have to come up with cute outfits for your girl each morning. With kidpik, all the outfit coordination is done for you, with 7 mix-and-match items and 3 head-to-toe styled outfits for girls in every box. Because kidpik includes pieces that are easily layered or combined, parents and girls can create outfits that transition seamlessly from school to play, and from day-to-night.
It's perfect for your girl, too, because she gets the chance to explore her style, personality, and creativity. She can confidently dress herself in the morning and prepare for whatever the day throws at her.
If you're ready to get cute styled outfits your girl will love, sign up for kidpik!
What's Your Girl's Favorite Before or After School Adventure?
What does your girl love to get up to before or after school? And how do you prep her outfit so she's stylishly comfortable all day long? Let us know your answer in the comments below!
Ready to try Kidpik?
Tell us about what your child loves (and doesn't love!) and our stylists will do the rest. They'll receive customized, surprise fashion delivered on your preferred schedule to unbox and try on at home.
Get Styled
Skip, pause, or cancel anytime.