5 Festive Fourth of July Recipes
5 Festive Fourth of July Recipes
The 4th of July is a great way to welcome Summer fun treats and recipes. It's often aligned with enjoying BBQs, pool parties and outdoor gatherings with family and friends.
For those hosting, or guests that want to impress with their party contribution this year, we've rounded up some of the best 4th of July related recipes to try out.
They are *almost* too pretty to eat or drink!
American Flag Rice Kripsy Treats
This adorable recipe from LifeLoveandSugar.com is a must-serve dessert during a July 4th BBQ. You can never go wrong with putting a festive twist on a tried and true classic!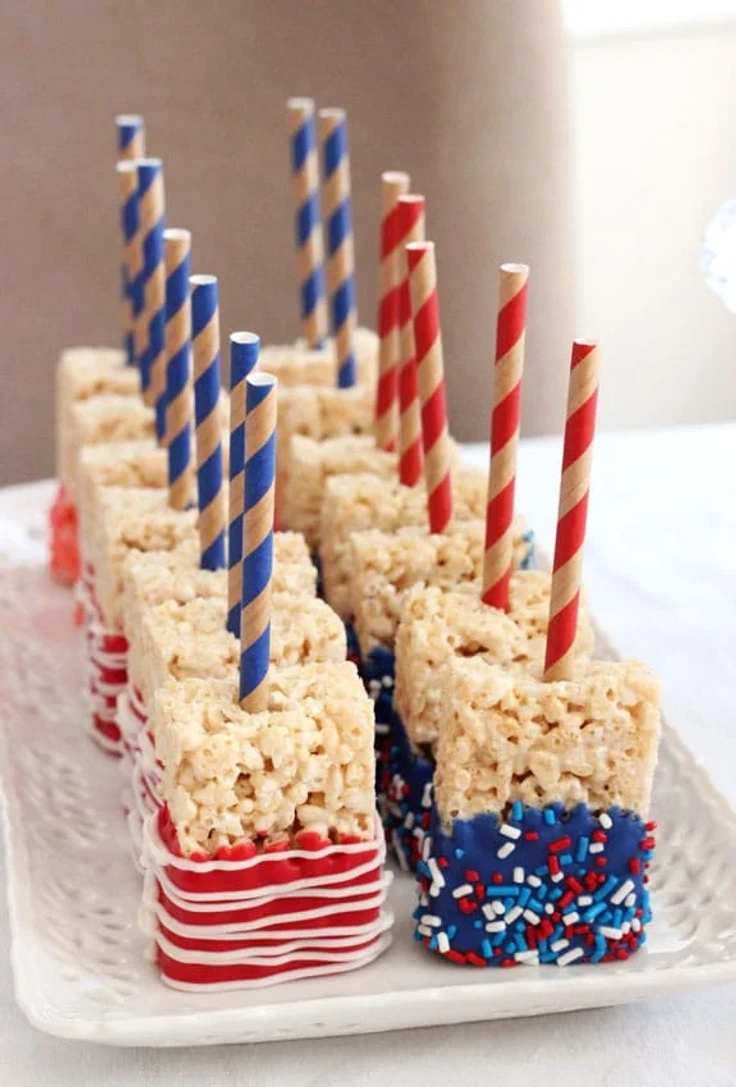 Rocket Ice Pops
Cool down with these cute and delicious red, white and blue rocket pops adults and kids will both love!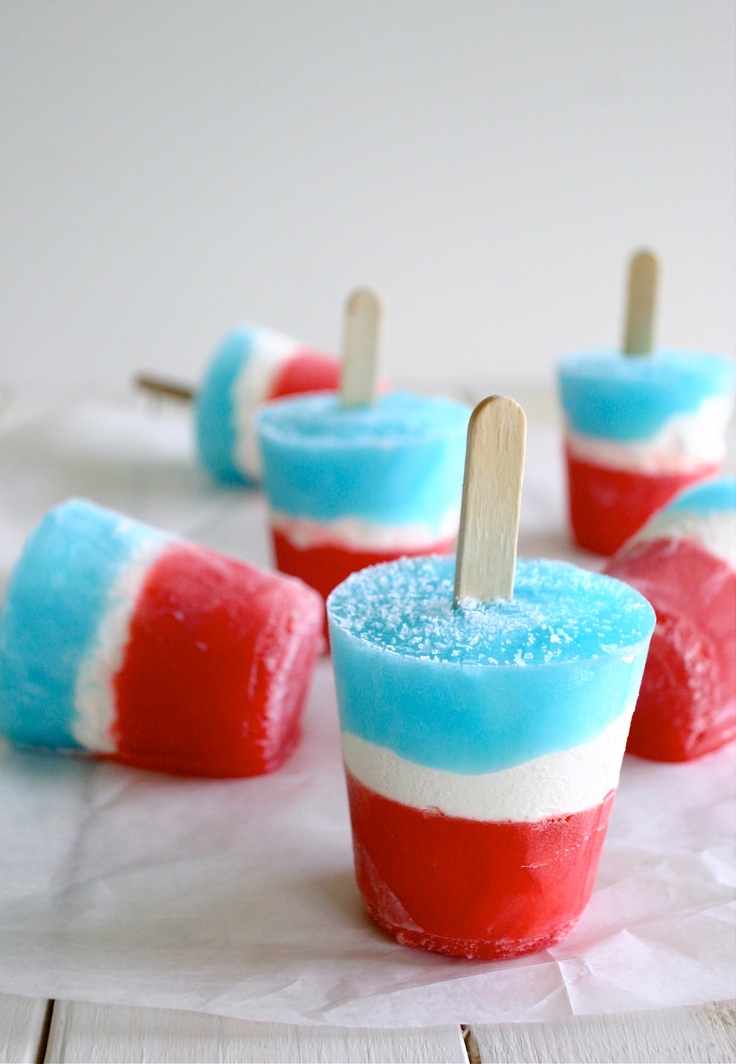 Star-Spangled Fruit Skewers
This healthy and refreshing idea is a great way to make sure the kids eat a nutritious snack while still having fun with the theme.
Visit Thehomemadeparty.com for the list of tools and ingredients needed to create the perfect star skewers.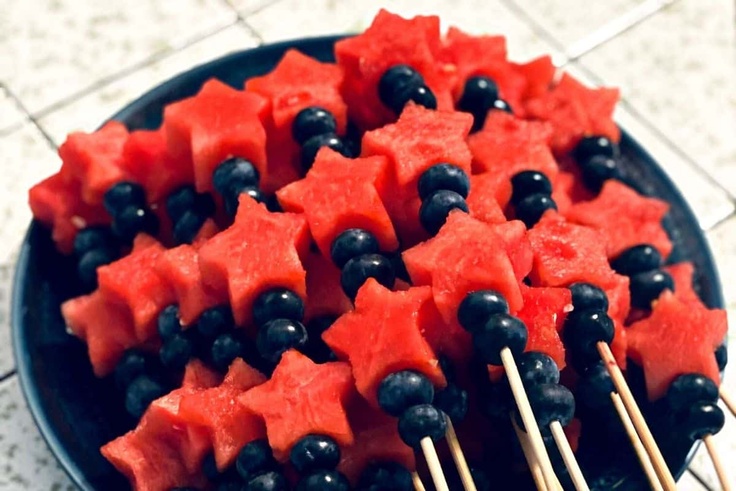 Pretzel Sparklers
Is there anything better than a salty and sweet treat?
These pretzel sparklers are a quick and easy snack idea that's easy to make for a large group. Serve them in a festive basket for bonus points!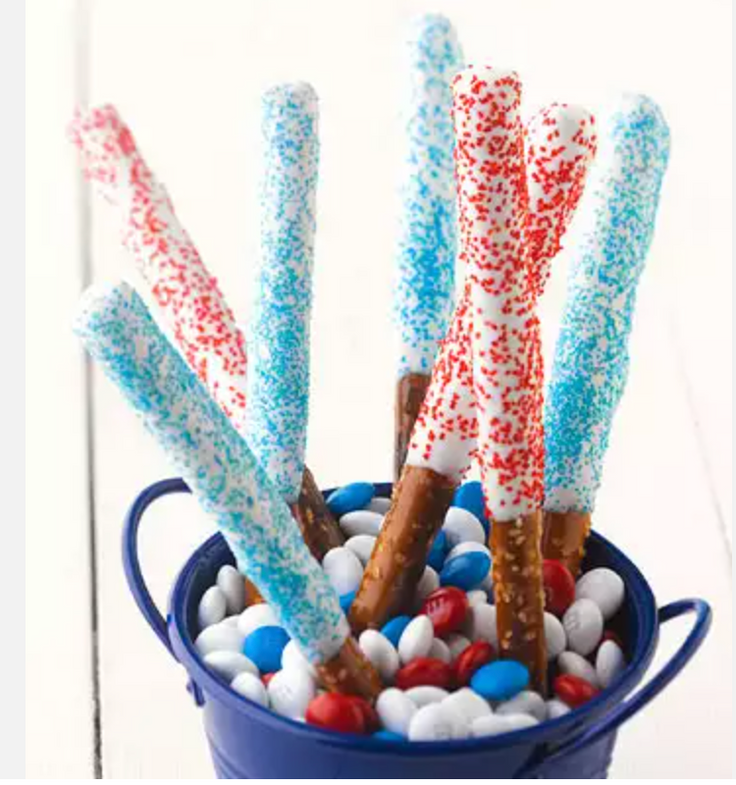 Blueberry & Strawberry Spritzer
Step up your seltzer game by mixing sparkling water with fresh berries (red and blue of course!), lemon juice and crushed ice.
This recipe calls for Sweet & Low, but you could use regular sugar, agave, or your choice of sweetener. Serve it in a beautiful pitcher to show off your creation!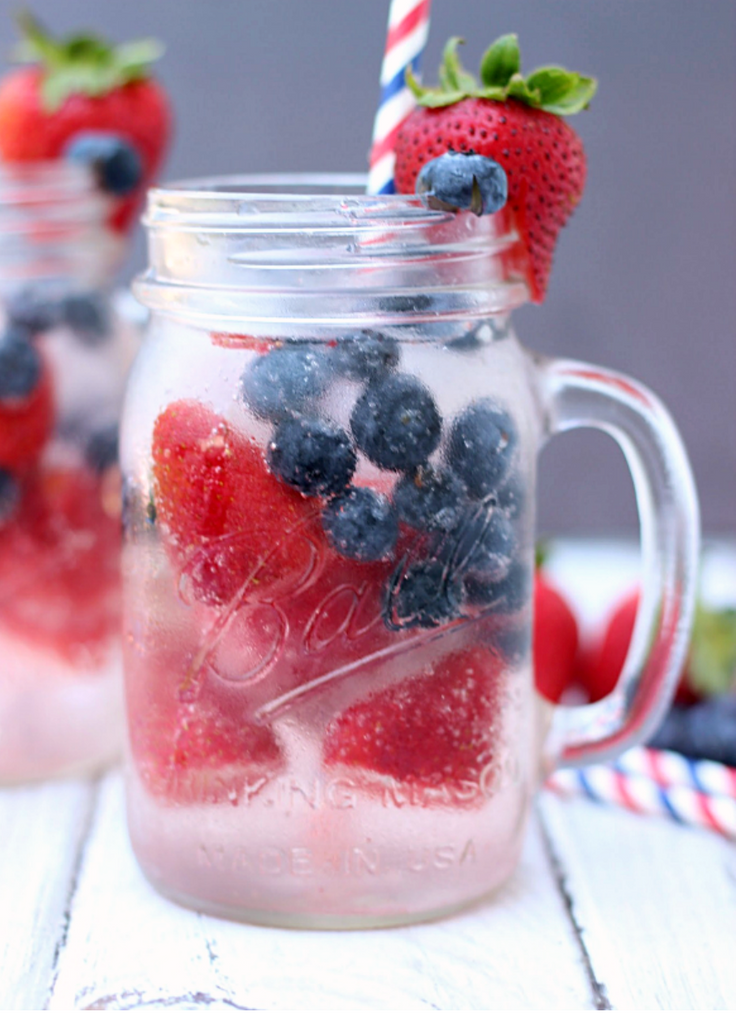 If you test out any of our favorite festive recipes out this weekend, share a photo and tag us on social media @kidpik. We're wishing everyone a happy and safe fourth of July weekend!
Sign up for kidpik today and receive three mix-and-match outfits, personally styled for your kid, delivered to your door.
After you take our 3-minute style quiz, our team of stylists will use the responses to curate your child's perfect box.
KIDPIK boxes are available in sizes 2-16 and can be delivered every 4, 6, or 12 weeks.
Ready to try Kidpik?
Tell us about what your child loves (and doesn't love!) and our stylists will do the rest. They'll receive customized, surprise fashion delivered on your preferred schedule to unbox and try on at home.
Get Styled
Skip, pause, or cancel anytime.