7 Children's Fashion Trends for Fall that Will Be Huge
7 Children's Fashion Trends for Fall that Will Be Huge
Children's Fashion trends are always a fun way to think about Back To School. And why should adults have all the fun when it comes to fashion?
Fall will be here shortly, with it back to school and children's fashion trends for fall that are exciting and bring a vibe loved by both kids and adults.
Driving every Fall fashion trend for kids is comfort.
Kidpik understands that this is a priority and offers multiple examples of how to create stylish looks that will make your child excited to shop and get their box delivered to your door.
So, no matter what trend you pick, it's going to be a winning look.
Children's Fashion Colors for Fall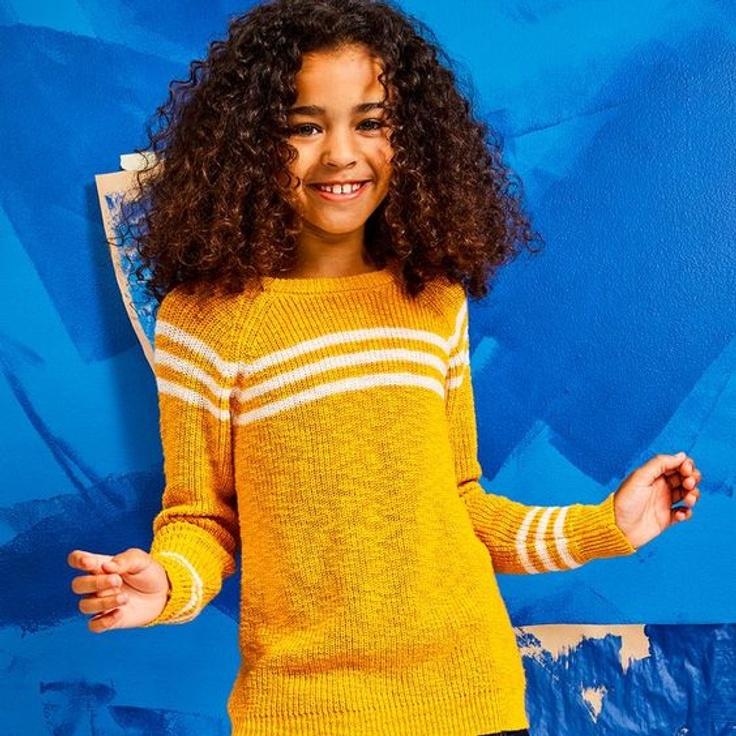 Before we go into the hottest children's fashion trends for Fall, let's discuss color palettes.
This season we're talking about different color washes of denim, pops of bright red, always-reliable navy, a retro mustard yellow, and the always-loved tie-dye.
Fall Vintage Vibe
You can't miss the decidedly nostalgic vibe that so many of the upcoming fall pieces have.
There's a strong retro spirit that, in some ways, offers a certain comfort in what we recognize, know, and love. Fall's vintage vibe is a classic comeback with a twist.
Think of updated cuts and colors and a fresh look that inspires getting dressed on school mornings that's also stress-free.
Oversized Button Downs, Sweatshirts, and Shirts
Here's where comfort and trend unite! It's super easy to wear.
Oversized sweatshirts, button-downs, and shirts are just that – roomier and cozier than ever before. Plus, as the weather changes throughout the day, this is a great way to get a layered look that's all styles and smiles.
You can find these exact styles, available in vibrant colors and distinctive patterns when you sign-up for a Kidpik box, or shop separates at shop.kidpik.com.
Loads of Layering for Fall
Layering pieces seem like the perfect trend to talk about next.
This Fall trend has been popular with adults and is taking off with the smaller stylish set.
There's no better way to mix and match than with layered pieces. It's so easy to pair tops and bottoms to create fun looks that express who your child is and what they love.
Try a graphic t-shirt and oversized button-down for that must-have look!
Matching Sets and Major
Let's face it; nothing is more put together than a two-piece set.
The coordinated look is fun yet sophisticated and perfect for almost every occasion.
For girls, Kidpik offers two-piece tops and skirts that can be quickly mixed and matched with jeans or a favorite bottom. Or bring on the trends with vintage-inspired prints on a two-piece set. This is what's making the season so exciting!
Tie-Dye For Fall
Over the past two years, we're sure that more than one item in your kid's closet got the tie-dye treatment.
The good news is that Kidpik has a way to dress for the trend without the mess. This signature style is available in favorite two-piece sets and separates too.
Shoes Complete the Look
Kidpik delivers on its promise of head-to-toe looks with shoes that are comfortable and embrace your child's style.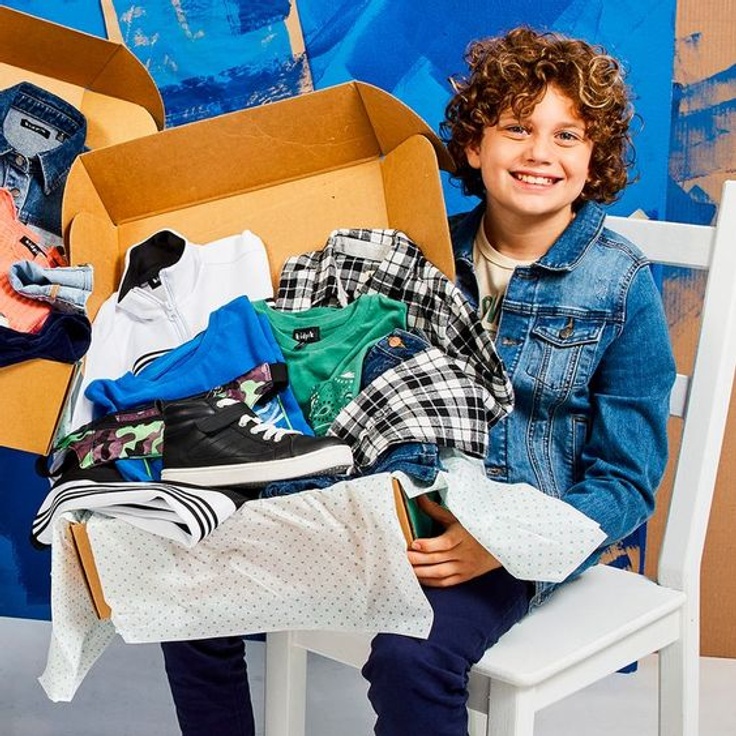 The secret here is that every pair is easy on and off and coordinates perfectly with every item in your Kidpik box.
For boys, the Fall season features camo prints that combine with khaki, and for girls, it's a fun take on metallics.
Take the kidpik style quiz today to have a stylist create fun and stylish fashions for your kids.
Ready to try Kidpik?
Tell us about what your child loves (and doesn't love!) and our stylists will do the rest. They'll receive customized, surprise fashion delivered on your preferred schedule to unbox and try on at home.
Get Styled
Skip, pause, or cancel anytime.