Kids' Clothing Subscription Box Saves You Time, Money & Empowers Your Child
Kids' Clothing Subscription Box Saves You Time, Money & Empowers Your Child
Kids' clothing subscription box is a great way to start planning for back to school.
Just when your family has gotten into the swing of the summer rhythm, it's time to go back to school! It's a busy time as every parent knows.
Prepping weekday meals, organizing carpools, shopping for school supplies, and figuring out back to school wardrobes.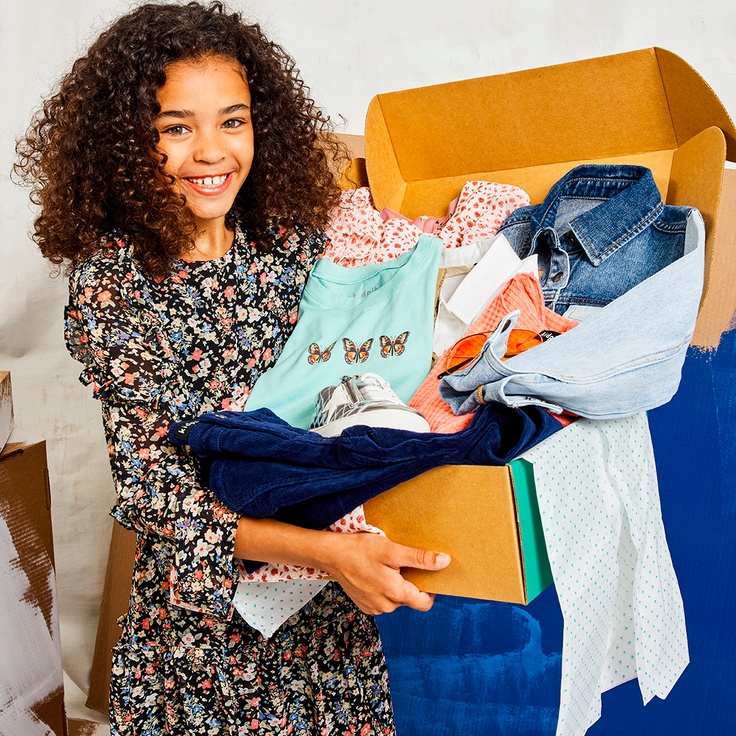 In addition to that summer growth spurt that so many kids seem to have, there's the first day of school outfits and the excitement of outfit refreshes to start the new school year.
Shopping for kids with kids is not a lot of fun and includes endless bribes to keep them focused and following you.
It's a game of getting what you need, hoping that check-out lines are not too long to pay, and then herding everyone back into the car quickly.
We all know that what should take an hour usually takes three. Dashing around the store with kids in tow gives you little time to compare styles and sizes, try on outfits, and browse at your own pace.
That's why many parents have embraced kids clothing subscription boxes to make their lives easier.
Save Time
Forget rushing to the store and all the stress that goes along with it. Kidpik is unlike other subscription boxes because you can get items delivered right to your door when you want them, on your own schedule.
It's commitment free and you can pause and restart your box whenever you like.
There's also a Kidpik shop which is a great way to add essentials and basics that maximize the mix-and-match power of every clothing box.
Instead of being stressed out at the store, spend that time bonding with your child while taking Kidpik's 3-minute quiz.
This simple style quiz lets the fashion experts at Kidpik know exactly what your kid loves to wear in terms of style, color, fabrics, and more.
Each box arrives at your doorstep with three mix-and-match outfits that were carefully selected by Kidpik stylists. You can even select shoes to be included!
Now that's a timesaver!
Best of all, you save time by trying everything on in the comfort of your home.
Whatever you don't want to keep can be easily returned. And you don't have to go back to the store and wait on more lines to do it!
Save Money
A Kidpik box comes with eight unique items that mix-and-match to create head-to-toe outfits, including the option of shoes.
Parents are amazed that each item is between $15 to $22 per item on average when you keep the entire box.
That comes out to a savings of 30% when you keep all items in any of your subscription boxes. You have a week to try on the outfits.
The styling fee is free too, so it's nice for parents to sit back and relax while the shopping is done for them!
Free shipping and returns are also easy. All you have to do is drop off the package in any mailbox. Piece of cake!
Empower Your Child
Best of all, Kidpik helps empower your child by helping them to pick out their own clothes and feel great about what they are wearing.
Kids can independently pick out what they want to put on each school day morning without a fuss.
Kidpik designs and produces all its own apparel, shoes and accessories under the Kidpik brand.
That's why every box is a well-coordinated pik at a great value and ensures consistency in quality and fit.
Parents can relax knowing that what their child will leave the house wearing will look great and is exactly what their child loves.
Ready to try Kidpik?
Tell us about what your child loves (and doesn't love!) and our stylists will do the rest. They'll receive customized, surprise fashion delivered on your preferred schedule to unbox and try on at home.
Get Styled
Skip, pause, or cancel anytime.