Back-To-School Clothes & School Subscription Box Tips For a Great First Day
Back-To-School Clothes & School Subscription Box Tips For a Great First Day
Back To School clothes shopping for the first day of school is one of the most exciting parts of going back to school.
It can also feel like a rite of passage and a chore at the same time!
Making the time to go shopping, finding exactly what you need, keeping it all on budget, and hoping that it's something that both you and your child will love can get to feel a bit overwhelming.
Fear not!
We got together some of our best advice and favorite tips to share with you to make those first few days of school (and beyond) a bit easier.
Understand the Importance of the First Day of School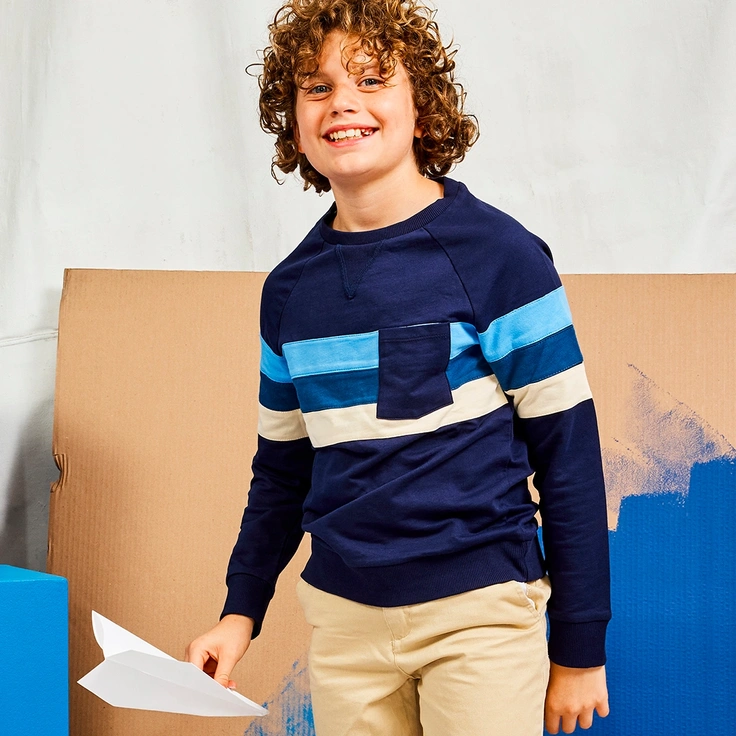 When thinking about the first day of school, it's tempting to think if the ritual of the "the first day of school outfit" is necessary.
Just accepting that you're not alone in the thought can relieve you of any potential guilt.
Experts agree that the first day of school is important because it sets the tone for the year and establishes a routine from how to behave to when to do homework.
At Kidpik, we think that a new outfit is something to be proud of and says that your child is ready to start the year with confidence.
Luckily, Kidpik takes away a lot of the stresses associated with shopping for back to school.
Take a quick 3-minute quiz with your child and in no time at all personalized box of their favorite looks will arrive on your doorstep.
You have a week to try it on at your own pace and a risk-free return policy. When you keep the whole box, receive 30% off which comes out to be about $13.50 per item.
You can even add comfy coordinating shoes to your order. If only making weeknight dinners was that easy!
Giving the first day of school the importance it deserves becomes a fun and easy way to positively embrace the year ahead.
Guide Your Child's Decisions
Brooke Weiss, MSN, APRN, CPNP from Simply Well Family is a Pediatric Nurse Practitioner with over 20 years of experience in pediatric healthcare, shares that "It is important for children to feel as though they can make their own decisions. As soon as a child is old enough to gesture to what they want, they can begin making decisions. By two years of age, many children like to be able to have the ability to make decisions for themselves."
Here's a secret that not a lot of parents are talking about.
If you've tried to let your child make decisions on their own, it can lead to some endless conversations.
That's because the questions you are asking are too open ended. Monique Banks, who is the co-founder of Blueprint parties, has created over 3,000 events for kids and helps parents with including their child's wants. She says that there is a balance between parents giving decision making responsibilities to their child and keeping an appropriate level of control over the situation.
It's essential for parents to get their child's input by asking them to pick between one thing and the other.
For example, "do you want to wear your tie-dye outfit, or your jeans and hoodie set today?" In this example, the child gets to make a decision that's age appropriate and guided by their parent.
Come up with a Compromise
Bernice Joo, Ph.D. is a Clinical Psychologist and mom of three kids. As a working mom she knows about hectic mornings and the role back to school clothes play in making or breaking a calm start to the day.
We just love her advice which she shares, "Make sure you've done the laundry and their favorite clothes are available in case they want them. Some kids do better to lay out their clothes the night before. But they might still change their mind in the morning, so be prepared for that. Come up with a compromise…they can pick one piece and you can pick the other."
Kidpik is the perfect partner for this strategy. All of our boxes offer 8 items and 3 mix-and-match outfits.
This fall, we're also offering a 12-piece box, so that's really almost everything you need to get ready for back to school without the fuss.
Parents never have to worry that their child is not appropriately dressed, and kids feel in control when they can pick out their outfits on their own.
So take a deep breath, maybe use the advice of an expert, and then take Kidpik's fun quiz for a stress free and stylish first day of school!
Ready to try Kidpik?
Tell us about what your child loves (and doesn't love!) and our stylists will do the rest. They'll receive customized, surprise fashion delivered on your preferred schedule to unbox and try on at home.
Get Styled
Skip, pause, or cancel anytime.