Denim Jackets For Boys And Girls Are The Ultimate Fall Wardrobe Hero
Denim Jackets For Boys And Girls Are The Ultimate Fall Wardrobe Hero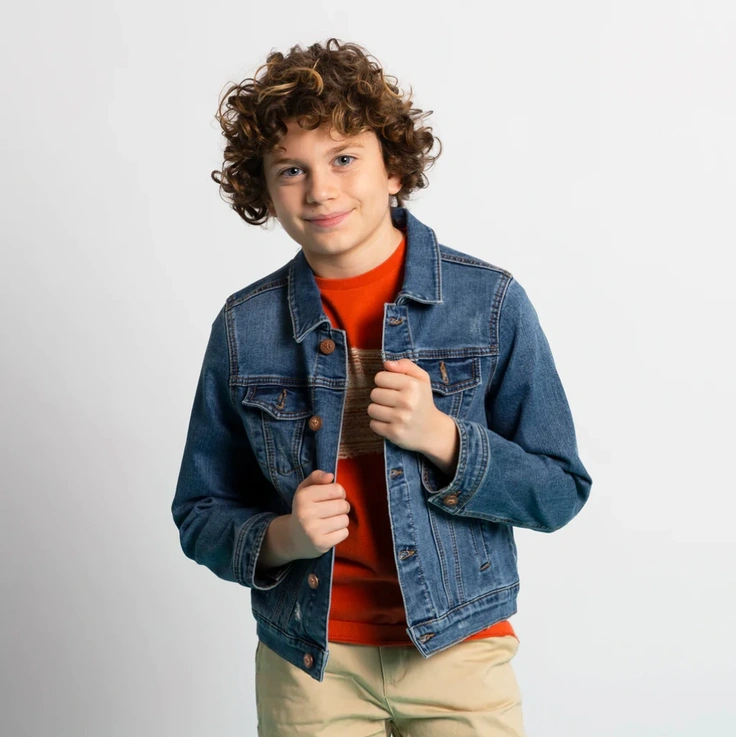 Denim jackets for boys and girls are versatile, trendy, stylish, and arguably the most awesome piece of clothing your kid can have in their closet.
There's likely no other item that can go from spring to fall quite as easily.
No longer reserved for casual occasions, denim jackets make a trendy statement for back-to-school, birthday parties, and afternoons out with family and friends.
Searching and finding trending denim jackets that look great online and IRL might seem like an overwhelming feat.
Luckily, Kidpik has made the task simple for parents and the budding fashion set.
Options for shopping include a risk-free subscription box service with items selected by in-house stylists or shopping individual pieces at Kidpik Shop.
Here are just a few reasons why denim jackets have become the must have item for boys and girls: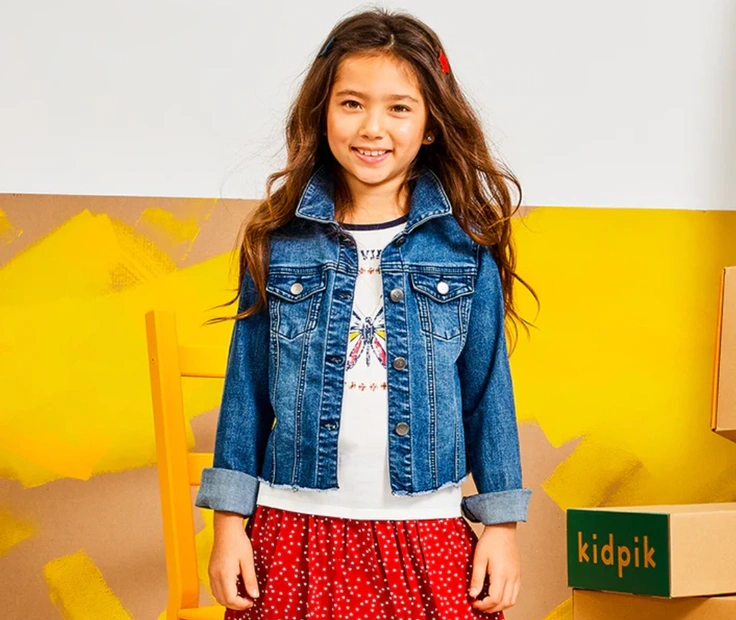 THE ULTIMATE WARDROBE STAPLE
For many decades, a denim jacket was the sign of being cool. Year after year it's never steered anyone wrong. It's the ultimate wardrobe hero for chilly mornings and layered looks. A timeless piece, this is the one item that works harder than all the rest.
STYLED JUST FOR KIDS
Kidpik has taken denim jackets for boys and girls to another level. Known for soft fabrics, vibrant colors, and mix-n-match styles, there's also an extended range designed to provide additional options for every body type.
That's because kids deserve to feel inclusive – even in their clothing options.
TRANSITIONAL & TRENDY
As we transition into the cooler autumn months, there's nothing like a denim jacket with your child's favorite t-shirt. Parents are happy to not worry about a child that's cold and kids love that they can keep wearing what they love most. A denim jacket can be mixed and matched with almost any other items including favorite dresses, sweaters, joggers, cargo pants, and even jeans for an all-denim look.
COLOR COMBOS
Did you know that denim jackets from Kidpik come in nine colors?
It might be hard to pick just one with vibrant hues including pink peacock, black, blush, lychee, striking purple, mango mojito, ceramic, rosebloom, and jadite.
Kidpik makes sure that no detail is overlooked and that's why even the fabric is dyed to match the stitching. Silver hardware takes the whole look to another level.
For boys, looking sharp is what it's all about in classic denim colors with a twist.
Kidpik's Crocodile Wash has a touch of a distressed look that says trendy and put together at the same time.
Featuring a classic fit, this will be a favorite item for the whole season and beyond.
Girls can have fun with color too! A palette of hues that are perfect for fall include blackened pearl, golden spice, apricot brandy, woodland blue, and oyster grey.
COMFORT RULES
Kidpik knows that if a kid is not comfortable, they won't wear the clothes.
That's why Kidpik's denim jackets are made with fabrics that are 97% cotton and 3% spandex.
It's that stretch twill that allows for all day wearing and easy movement.
Ready to try Kidpik?
Tell us about what your child loves (and doesn't love!) and our stylists will do the rest. They'll receive customized, surprise fashion delivered on your preferred schedule to unbox and try on at home.
Get Styled
Skip, pause, or cancel anytime.