Guided Drawing Tutorial
Well, we've all been there. Your little ones want to draw something but have no clue where to start. We're sure there are a few artists in your family but when in doubt, we have the perfect drawing aid. Try a guided drawing YouTube video! Guided drawings are step-by-step instructions that help teach your child (or you!) to draw a specific object, animal, and more. Not only will your kid learn to draw something new, but they'll also learn new vocab words, and to follow directions all while having fun!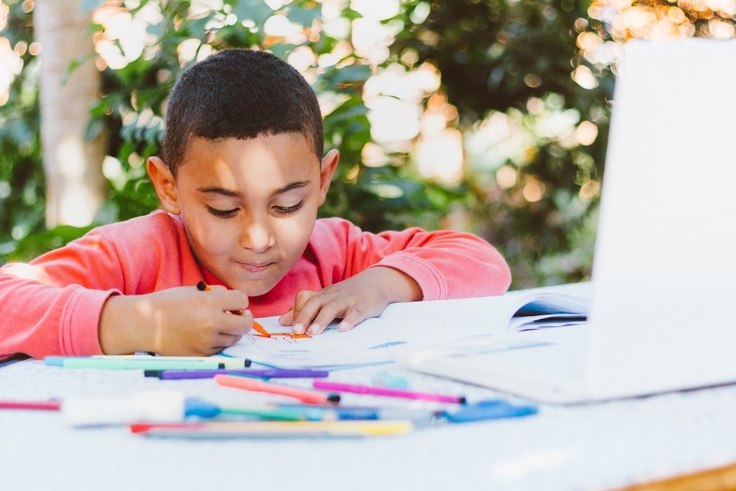 Guided drawings are a great way to keep your kids busy while you get things done, or take some well-deserved me-time. Start by choosing what you would like to learn to draw. We recommend this fun dino video! Set it up on your iPad, computer, or smart tv and grab the art supplies. The kids will be occupied for a while, and you'll have a new creation to proudly display at the end of the day.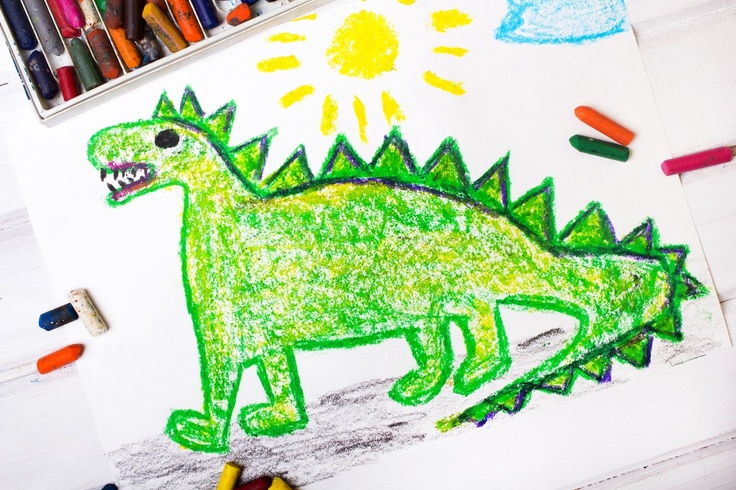 Looking to draw a dinosaur without watching the video? We have you covered!
- Start with a small line in the center and connect both ends with a smile or U shape.
- Now draw an oval as the head on the left side but a little above the shape.
- Connect the oval and the bowl shape with two lines. That's the neck of your dinosaur.
- Make a sword like the tail on the other end of the bowl-shaped body.
- Draw the legs attached to the body.
- Now draw a face on the dinosaur. Don't forget to make it smile!
- Draw triangles along the back.
- Color your dinosaur in!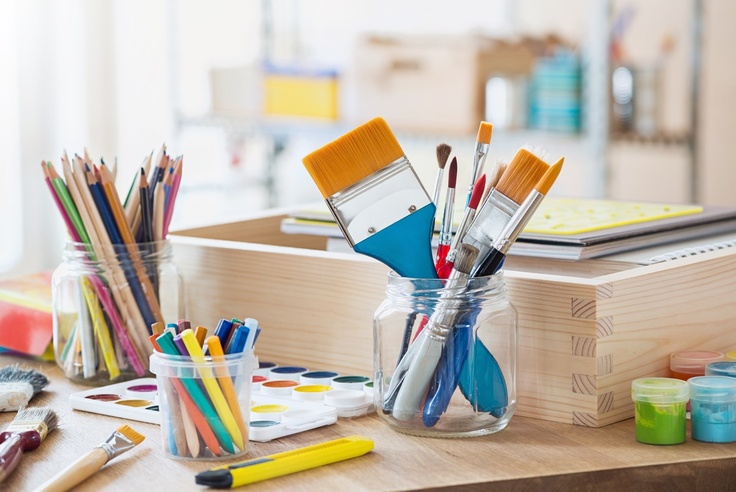 The right art supplies are an important part of any drawing! We all want our kids to be productive and safe. Some supplies are labeled for kids but aren't safe for use without a parent's supervision. They might have some material added in the color that will affect your kid's health. Here are some of our top tips for choosing your art supplies.
- You should choose an affordable yet quality-approved art product. Some colors may be better for your kid and inexpensive as a starter. The products that cost more might be for senior artists.
- Take the technology and combine it with art. Use guided drawing YouTube videos, or art-themed apps for kids.
- Take note here. KIDS LOVE WRITING ON WALLS. Buy art supplies that don't stay permanently on walls. In some places, they call it rub-off colors. Go for these and save the expense of repainting.
A day spent drawing wouldn't be complete without your favorite kidpik outfit! Sign up today to receive a custom-styled clothing subscription box every 4, 6, or 12 weeks. kidpik boxes are available in sizes 2T-16 and come with seven fashion items to create three mix-and-match outfits. Join the fun today!
Ready to try Kidpik?
Tell us about what your child loves (and doesn't love!) and our stylists will do the rest. They'll receive customized, surprise fashion delivered on your preferred schedule to unbox and try on at home.
Get Styled
Skip, pause, or cancel anytime.